Top 10 Resource Planning Tools for 2023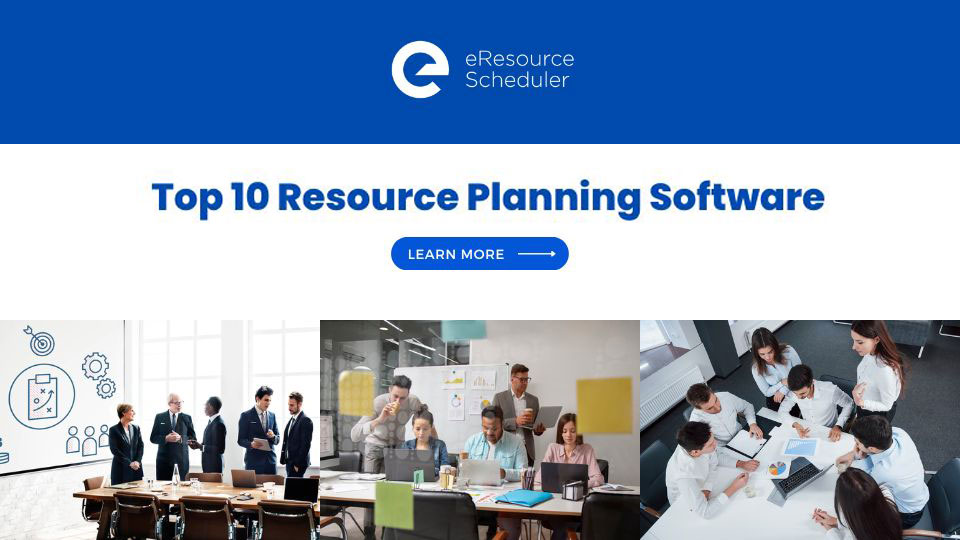 Resource Management and resource planning tools have come a long way from colored spreadsheets that were prone to human errors. There are numerous variables to be considered for each resource. When they are combined into a project plan, it can be overwhelming.
Thankfully, the days of managing resources in spreadsheets are over. Resource management is no longer error-prone and time-consuming.
Resource planning tools have lifted a whole lot of burden from Project Managers. Updates are reflected in other relevant reports; budgets and timeline management are also automated. Planning resources becomes easier.
However, the question is, how to pick the best resource planning tools? Considering the number of options, it can be challenging to choose one. This blog analyzes the strengths of Resource Planning Tools, so you can make sure to choose the best suited to your needs.
Focal Point :
What is resource management?
What are resource planning tools?
Top 10 resource planning tools.
What is Resource Management?
Resource Management is all about planning, aligning, and allocating all available resources in the most productive and profitable way.
In other ways, it's all about doing better by using fewer resources. With this, we mean everything Project Coaches need to complete their projects successfully and on time. Factors included:
Manpower
Contractor
Machinery
Premise
Budget
Techniques included in Resource Management:
Resource Allocation aims to maximize profit from available resources.
Resource Leveling, identifying the irrational use of resources.
Resource Forecasting, allows managers to forecast resource requirements before work begins.
What are Resource Planning Tools?
Resource planning tools manage and allocate resources to projects. This includes personnel, money, equipment, technology, and all other assets in resource management.
There is a range of functions of Resource Planning tools:
Overall project management
Resource Allocation
Monitoring project progress
Resource Utilization and productivity access
Maintaining Calendars for project and resource planning
Resource Forecasting=
Monitoring project budget
Monitoring resource capacity
Avoid over and under-utilization of staff
Handle staff conflicts
All of these functions, as well as the non-listed ones, entail a lot of work. Some of these functions will be more relevant to you than others, so being able to find the Resource Planning Tools that excel in the areas you require is advantageous.
So, when project manager finds the best resource planning tools, they can save time and reduce costs by building an efficient workforce. They can also generate high returns on the money invested in resources by utilizing them in more productive ways.
Project Managers can add more wings with the help of resource planning tools by handling multiple projects like a pro. With this Employees Planning Software, Project Administrators can organize large data, store them in one place, have the information handy, and plan and efficiently allocate resources.
Note: Using Resource Planning tools instead of spreadsheets is more advantageous. Resource Planning tools help to reduce human errors, save time, collaborate seamlessly, and make it easy to get project insights.
There are many Enterprise Workforce Planning Software for daily activities and client work, but we have narrowed them down to the top 10 resource planning software. So, without further ado, let's evaluate the best resource planning software.
Resource Planning Software
1) eResource Scheduler
Powerful and feature-rich, yet simple to understand with easy configuration.
eRS comes with a resource planning tool to help managers monitor resource capacity and utilization. Managers get a birds-eye view of all the resources across multiple projects and can easily allocate resources to the projects. A cloud-based work operating system, designed with open REST API allows data to sync with existing applications.
eResource Scheduler, also known as eRS, is designed to provide managers with transparency and a straightforward way to manage their teams and projects. With eRS resource planning software, managers can successfully allocate work and utilize resources to the fullest, by prioritizing the resources based on skills, qualifications, experience, roles, certificates, availability, etc. This leads to project success and boosts customer satisfaction, which drives high organizational profitability.
Another benefit of using eRS for resource planning is that you can get real-time updates on resource availability, and ensure that only available resources are scheduled for project work. Adding more to its unique functionality, the overload indicator points the manager to reassign the work by altering or creating a new work schedule to prevent bottlenecks.
To avoid scheduling clashes, Gantt Charts allow managers to quickly run through existing schedules, projects, and resource availability. Flexibility to schedule resources in different views makes eRS a distinctive and reliable enterprise workforce planning software. Project associates can schedule resources based on the project timeline (assignments may last for a few days, several weeks, or months)
Project tracking and timesheet functionality help to understand how a project is rolled out as compared to planning. This means Project Managers can plan for upcoming projects more accurately by reading the data of the last project.
Small features create big differences. eRS team planning app is designed to address ground-level resource scheduling issues faced by project coordinators and managers.
Split booking: managers can accommodate last-minute changes with a single click.

Cut-Copy-Paste: cut-copy-paste feature helps managers to create multiple copies of booking with the same attributes for the same resource or multiple resources.

Information at a glance: The information displayed on the booking bar can be configured for quick access, such as project names, tasks, roles, and so on.

Different scheduling perspectives: Managers can visualize and schedule from various perspectives such as resource, project, manager, client, etc. To meet individual needs, admin-defined scheduling views or user-defined views can be used.
Drag-and-drop: eRS's effortless scheduling feature makes it unique and easy to schedule resources using simple drag-and-drop features.
Pros:
User-friendly software, with SaaS application
Gives clear visibility for resource planning, utilization, project financials, time tracking, and so on.
An easy solution for work allocation and streamlining.
Supportive backend team, which serves 24*7, to improve the user experience with the tool.
Cost-effective software starts from $ 4 per user.
Offers a free trial for 14 days, along with full access to the software.
Cons:
Offers free trial for 14 days, along with full access to the software
SaaS application, which comes with a non-downloadable feature.
2) Forecast
Plan effectively and manage resources with a holistic view
The forecast is the resource planning tool that helps to plan and manage resources efficiently. Managers can allocate, schedule, and monitor resources like a pro.
The forecast gives a real-time overview of resource workload and capacity. The balance workload tool supports easy planning and adjusting workloads, to prevent resource congestion. With a resource utilization calculator managers can have valuable insight into how employees are utilizing time.
With Timesheet data, managers can use data to gain insightful real-time information that will help them base their business decisions on facts. Resource utilization data gives clarity on how employees' hours are spent, and reports on work utilization and billability help managers run the project under budget.
Pros:
Tool for easy time-tracking, scheduling, and project management.
Clear visibility to project data and helps unify regular tasks.
Good connection with customers.
Connective customer support.
Good for project budgeting, and basic project tracking.
Cons:
Some features do not work properly.
Not accessible on mobile devices.
High-pricing plans: Plan A, starts at $25/per user/per month, and Plan B- price available on request.
3) 10,000 feet by Smartsheet
Clear visibility into your teams' capacity, to effectively manage schedules.
Smartsheet provides aligned solutions to Project Managers. With dynamic resource planning tools, it gets easier for managers to hire the right resource based on the right skills, location, billing rate, or availability.
With interactive team scheduling tools, managers can sort resources based on availability and overbooking. This helps them to make quick changes to balance the workload. The Smartsheet dashboard keeps the team on track by syncing assignments to their calendars and email notifications.
Smartsheet creates data based on the role in project assignment and can create accurate budget estimates. With heat maps, managers can forecast future hiring for upcoming or ongoing projects. Popular tools such as API and Zapier create efficient benefits for all team members.
Pros:
Cloud-based software, so all the data is available in real-time.
Easy to track the project's growth.
Mobile accessibility.
Good for time tracking and budget tracking.
Cons:
Complex tool.
The process for creating tasks is not user-friendly.
High costing, comes with 4 plans- Basic plan. Pro plan- starts at $7. Business plan- starts at $25, and Enterprise plan- price available on request.
4) monday.com
App for customizing workflow planning
monday.com is designed to centralize all the work of resource planning, scheduling, allocation, and monitoring. With a customizable dashboard, it gets easier to scale the workflow and make informed decisions.
Real-time notifications and easy-to-use automation motivate managers to make collaborative decisions to achieve organizational goals. monday.com is a flexible and intuitive resource planning tool that helps teams to communicate seamlessly.
It is easy to handle multiple tasks and saves time with work automation of regular tasks.
Pros:
User friendly.
Lots of integration.
Great UX on mobile.
Good for team collaboration and project tracking.
Cons:
Not good for complex projects.
Limited reporting functions.
High pricing- starts with 5 plans. Individual plans- free, with very limited access. The basic plan starts at $8. Standard plans start at $10. Pro plan starts at $16. Enterprise plan price available on request.
5) Float
Efficient work planning tool.
A powerful resource planning software that comes packed with planning, scheduling, and time tracking.
With Float resource planning tools, it gets easier for managers to manage the project capacity, plan the projects, and forecast the project budgets. With a team scheduling feature, it gets easier to schedule and monitor the workload. Managers can track the actual hours spent on a project, and notify the team to change the schedule as required.
The float comes with visual, high-level reports that provide an overall sense of business performance metrics as well as search, and filter functions to see the projects, functions, and resource details.
Pros:
Easy to use.
The dashboard is intuitive and has clear visualization.
Useful color coding that makes planning easy.
Cost-effective. Start with 2 plans. Resource planning starts from $6 and Resource planning + time tracking starts at $10.
Cons:
The Timesheet feature is hard to access.
No self-hosting.
The software needs refreshing on a timely basis.
6) ClickUp
App for resource planning and project management.
ClickUp aims to provide easy resource allocation software for all the staff. ClickUp customizes the task, fast track the teamwork by assigning multiple resources, and comment threads, simplifying the project by breaking it into sub-tasks.
ClickUp comes integrated with docs, reminders, goals, calendars, schedules, and emails- all that requires collaboration for the project in one place. ClickUp offers real-time insight which helps managers to make smart decisions.
Pros:
Easy to set project milestones.
Quickly visualize the team capacity using workload and box view.
Task automation.
Great combination of Trello and Asana.
Cost-effective. There are 5 plans. Plan A-free with less access to the software. The unlimited plan starts at $5. The business plan starts at $12. The business plus plan starts at $19, and the Enterprise plan price is available on request.
Cons:
Gets buggy with extended loading times.
There is too much complexity in the design of the tool.
Several features, sometimes lower the user experience.
7) Mavenlink
Best for scaling organization.
Mavenlink is not only about project planning but also incorporates accounting, team collaboration, and business intelligence.
Mavenlink's in-depth accounting capabilities help to deliver the best outcome from the resources. Managers can manage project costs, budgets, and invoicing, in one place. With flexible access to data, managers can maximize the outcome and stay ahead.
Mavenlink offers to streamline forecasting and resource utilization more effectively through powerful planning capabilities. Managers can obtain the right resource through the best staffing features and can forecast future resource requirements. It includes different dashboards for real-time project visibility across multiple aspects.
Pros:
Helps to calculate project profitability.
Easy to create projects and time entries.
Represent resource data, and project portfolio clearly.
Single screen dashboard.
Cons:
Complex tool.
Noticeably slow software.
Less supportive customer service.
Price available only on request.
8) Resource Guru
Best resource scheduling and workload management.
Resource Guru is one of the best resource scheduling software which comes with fast and simple features. Resource management and team collaboration are designed to make resource booking more straightforward, with clash management, leave management and prevent resource overbooking.
Every employee receives their own dashboard so that they can log in and check the work allocated to them. Furthermore, powerful reports help identify which clients and projects have been over-served, as well as monitor team utilization, and future capacity planning.
Pros:
Daily summary emails.
Attractive and flexible UI.
Cost-effective. Grasshopper plans start at $2.50. The blackbelt plan starts at $4.16, and the Master plan starts at $6.65.
Effective capacity planning.
Cons:
No copy-paste feature.
Impossible to quickly update the schedules.
Once the team members are listed, no edits can be possible.
9) Saviom
Best for the workforce and enterprise management.
Saviom is one of the leading resource planning tools. Its ERM solution allows for agile scheduling, using a Gantt Chart view, and simple drag-and-drop functionality. Furthermore, tools' visibility assists the team managers to identify and allocate the right resource to the right job.
Using forecasting and capacity planning, modules, managers can plan projects and bridge the gap between capacity vs. demand.
Pros:
Seamless integration.
Flexible real-time reports.
Highly configurable and customizable.
Apt resource planning and forecasting.
Cons:
Pricing is available on request.
Suitable for only medium to large organizations.
Comes with extensive and complex features.
10) Teamdeck
Best transparent resource management software.
All-in-one resource management tool, completely suitable for team scheduling, time tracking, project timesheet creation, workload management, and resource availability management.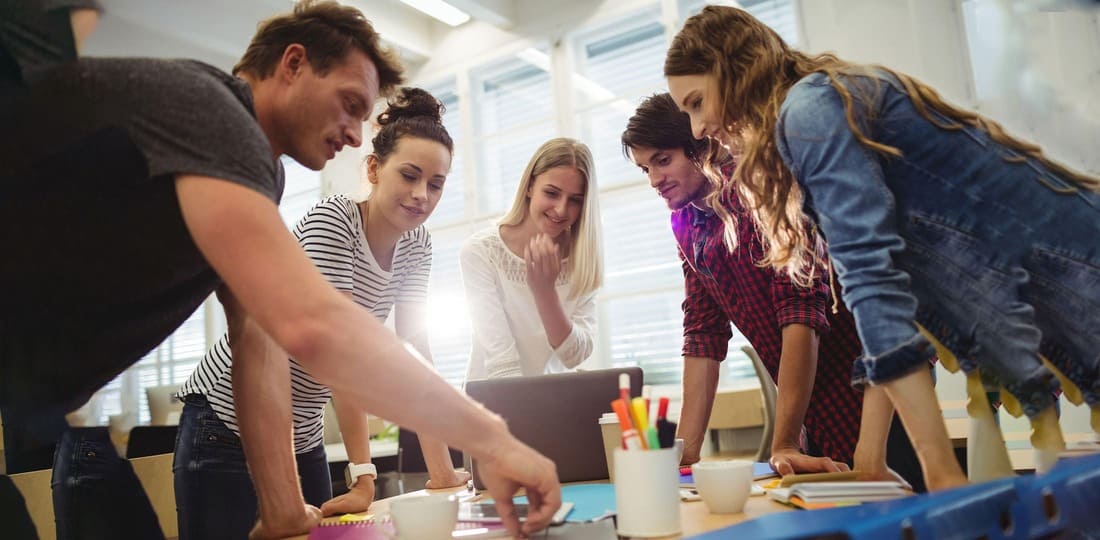 With the help of API integration, the tool promises to simplify the resource management and optimization process. Anything needed to manage the teams' workload, like Google calendar events, Slack channel, or Sage HR can be easily synced with Teamdeck.
Managers can easily plan their resources using a flexible calendar. The timesheet feature is used to measure how efficiently a team is using their time on projects. Simplify the resource management process, and customize the reporting by creating team utilization, and project budget.
Pros:
Role-based access.
Real-time data visibility.
Good timesheet and tracking features.
Modern interface.
Cost-effective. Comes with two plans. The basic resource plan starts at $0.9 with less access to software, and the Team member plan starts at $3.60.
Cons:
Lack of integration.
You might experience frequent bugs.
Report features are slow and time-consuming.
Final Guide
The first step in implementing resource planning tools should be selecting a tool that will benefit your organization. In this blog, we have discussed the best resource planning software, currently available in the market, for businesses of all sizes. Whether you are a small business service provider or a large enterprise, resource planning software helps you to utilize the resources to the max. Not only that, but resource planning tools also come in handy for managing the cash flow, keeping clients informed, and efficiently managing the workload of each team member. Resource planning software makes your organizational functions flawless, and drives high productivity and profits.