How To Find the Right Resource Management Tool for Your Agency?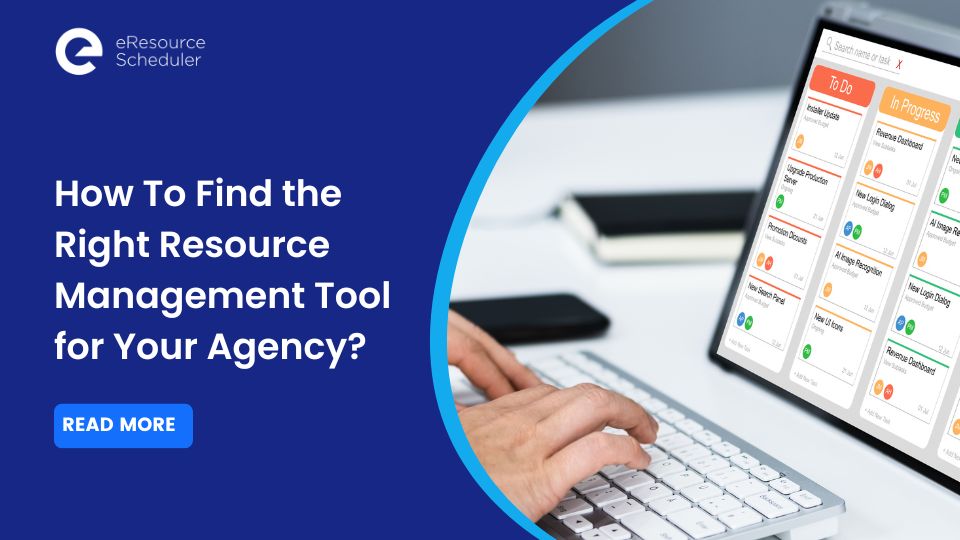 Digital marketing agencies traditionally rely on post-it notes, vision boards, Excel sheets, and endless email chains to manage their projects and resources. The process gets further complicated by agencies' deadlines and constantly changing specifications.
However, all of this can be managed by investing in a resource management software. The right resource management tool will allow your agency to manage resources, assign tasks, communicate effectively, and deliver projects within budget.
There is no doubt that a large number of companies provide resource management tools, but how to find the right fit for your agency? In this blog, we'll explain the importance of resource management and also provide a checklist of things to consider while researching and comparing platforms.
Resource management is the process of identifying, assigning, and managing resources effectively so your company's projects are delivered on time and within budget. A resource management software or app helps you achieve just that in a faster and more efficient manner.
A resource management software can help you track project timelines, tasks, people, and budgets. It can also help you build capacity plans for pipeline projects and proficiently tackle any unforeseen problems that may arise along the way.
The right resource management software can help you tackle the unique working conditions that an agency has. We explain those work challenges next.
Common Challenges Faced by Agencies
The world of agencies has its own set of challenging work conditions and scenarios. Here are a few common challenges that often impact agency projects and work environment:
Hiring and Retaining Talent
One of the top challenges faced by agencies is the ability to find and keep the brightest minds. The stressful work culture, unclear goals, and high workload all lead to the top talent experiencing burnout and therefore calling it quits.
Talent loss is costly. It takes an average of three months to onboard a new employee and this can significantly cut back on your ability to take on new clients and thus impact your earning potential.
Constantly Changing Deadlines
Clients, unfortunately, expect agencies to be able to deliver solutions immediately. And, in the event that a deadline is given, it's often changed. Agencies, therefore, struggle to manage their schedules and resources against these constantly changing requirements.
Inadequate or Scattered Data Points
With meeting notes, requirements, resource availability and other important metrics being tracked by different stakeholders, information is often in a disarray and scattered. This leads to communication breakdown, project delays, and budgets ballooning. The misalignment creates confusion and chaos, and hampers the ability of the team to deal with unexpected setbacks or emergencies.
Scaling the Business
Scale is crucial for any business to succeed and marketing agencies are exempt from this. However, one can only scale when they are able to successfully manage current projects and accurately plan for future ones. It gets challenging to grow a customer base and potentially even scale to a new location when there isn't real-time data available on project profitability, resource availability, and capacity.
Poor Communication
A successful agency requires a lot of juggling and coordination between departments and clients. However, because most agencies operate in silos and use dated tools like spreadsheets, documents, and email chains to keep a tab on everything, communication suffers. Teams are often not able to deliver the best results because they don't have access to the entire project workflow, client specs, or even insight on who else is working on the projects.
A resource management tool will benefit your agency in the following ways:
Improve communication and collaboration on projects as now all members can see who is available and has expertise

Streamline planning for pipeline projects by identifying the right resources, project trends, and costs

Provide an advantage in hiring and maintaining top talent by allocating them the right roles and not overloading them

Grow your business by securing new clients and having enough resources for them

Improve your business profitability by being able to see real-time cost of projects vs projected costs

Allow you to monitor multiple projects' progress through a centralized database that captures real-time metrics.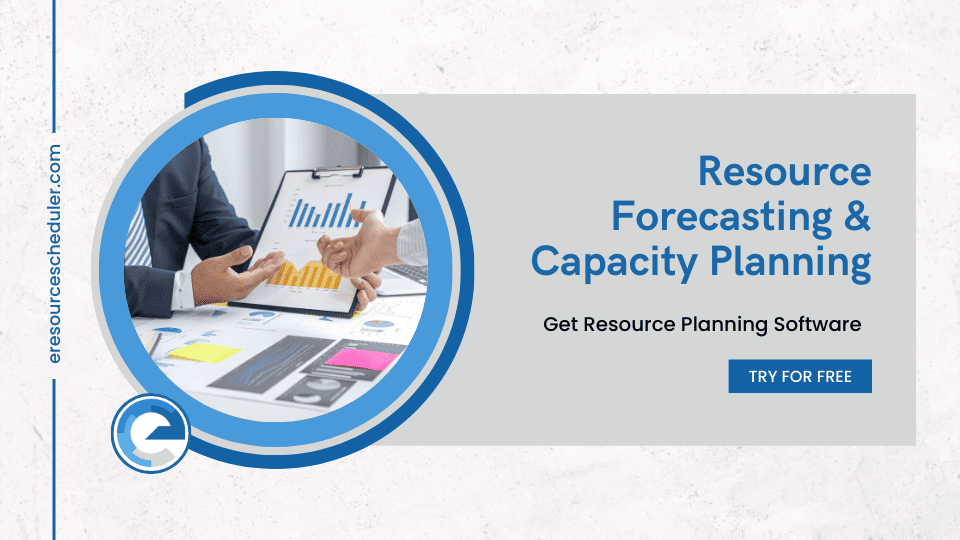 There's no one-size-fits-all approach to finding the best resource management platform. Before purchasing any software or app, understand the needs of your business. You can conduct a brainstorming session with key stakeholders to draft the points. Next, use our five factors to start your research journey.
Important Features & Metrics: An employee management tool will not make a positive impact on your agency if it doesn't have the necessary features you require. Do you want a software that will reduce scheduling errors? Or, do you need a platform that can help you schedule multiple shifts? Therefore, before beginning your journey, we recommend making a list of "must-have" features. Popular features and metrics captured by softwares include:
Resource Utilization

Capacity Planning

GANTT Charts

Actual Time Taken vs. Estimated Time (for tasks)

Actual Cost vs Estimated Cost (for resource or project)

Billings

Centralized resource database that includes work preferences, billing rates, and availability

Splitting shifts - scheduling via one click


Scalability: You need a resource planning software that will be able to grow with your company and the rapidly changing nature of the agencies. Find a platform that can handle an increasing number of simultaneous projects, clients, and resources.
Usability & Flexibility: You want a tool that can be used by everyone in the company without any hesitation or long-learning curve. Ask for a demo of the software or do the free trial (if offered by the developer) to really get a feel for how easy and flexible it is to use.


Customization & Integration: Every agency has its unique scenarios and a standard, cookie-cutter app might not be ideal. Speak to the developer and read external customer reviews to understand how easily the platform can be customized to suit your business' needs and pain points. Furthermore, see if the platform provides seamless integration with any legacy HR, payroll, or communication stacks you may have in place.


Customer Service and Training: What level of training and support does the software developer provide? Are they reachable via multiple mediums and times? Also, what is the average turnaround time for an open ticket? If it's possible, test out their support team by reaching out to them.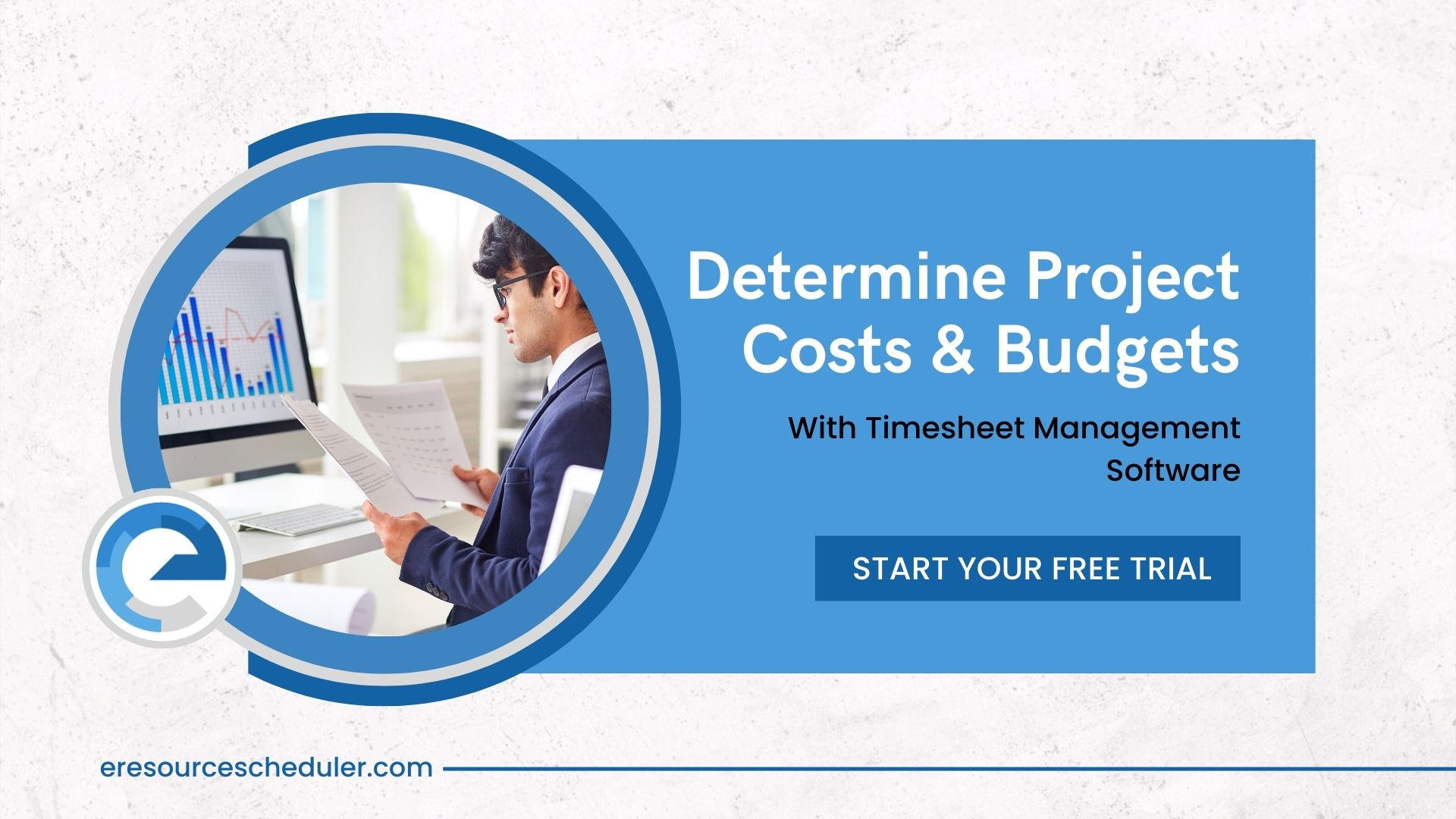 Make eRS Your Resource Management Partner
With the right resource management tool, your agency can work smartly and collaboratively, regardless of the team's location or how many times the project deadline changes. The software will also provide more structure and organization to your project workflow. Now, isn't that a win-win?
The right resource management platform will definitely help you keep a check on your resources — but ultimately, it will enable you to knock each project out of the ballpark. Struggling to find the right resource management platform for your company? Try eResource Scheduler.
eRS is a favorite amongst agencies because it's easy-to-use, full of real-time metrics, and affordable. The top features include centralized dashboard, drag and drop scheduling, financial and resource measurement data such as resource utilization and capacity load, and customizable options.