5 Staff Scheduling Apps and Tips That Will Save You Time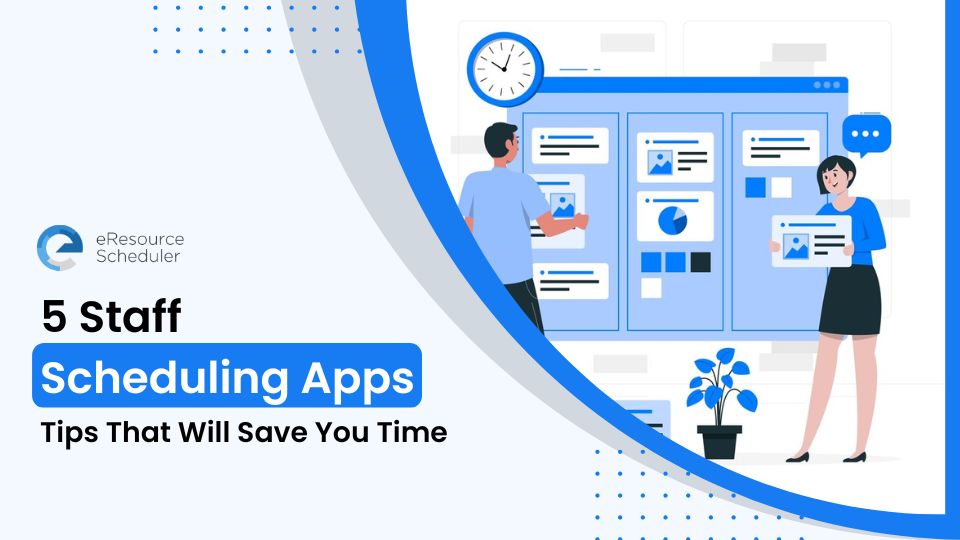 was always a hassle, wasn't it? But now, with a more significant part of the workforce opting for remote work, across time zones, it's gotten a whole lot more difficult to plan and schedule work, shifts, and projects. According to Matchr, managers can spend 7-8 hours creating next week's schedule. That's a lot of time taken away from direct revenue-related activities. But, the staff scheduling app is one of the most important aspects of business success. Its significance can't be overlooked.
Successful scheduling requires monitoring multiple moving parts (resources and capital) to ensure all is in sync to achieve the desired result. Fortunately, there's technology today that can help streamline and automate this traditionally manual process.
Below, we cover five of the most versatile and user-friendly staff scheduling apps. These tools will free up a chunk of your time so you can focus on aspects of the job that you enjoy. We also share tips that will make scheduling a more organized and efficient process.
Top 5 Staff Scheduling Apps in 2023
Homebase Scheduling App

Homebase is one of the top, all-rounder, staff scheduling apps. It allows you to optimize team performance by creating agile schedules and instantly sharing them with your team. The app offers scheduling templates or auto-scheduling features, both of which result in significant time savings.

Homebase allows managers to block schedules (up to 10 days in advance), integrated payroll, and track attendance, breaks, and overtime. It also sends automated alerts if an employee is reaching their threshold for overtime or leave. The majority of its users are from the retail, food and beverage, hospitality, and professional services markets.

One of the areas for improvement for Homebase is its customer service, which isn't available over the weekend. So, if you're in a business that spans multiple countries, this might not be the ideal app for you.

Free Trial: No, as the basic package is free to use

Pricing: Essentials plan starts at $20 per location/per month

ConnectTeam

Founded in 2014, ConnectTeam is one of the most frequently used staff scheduling apps for remote and hybrid teams. Employees can book shifts via their phones. Other highly rated features include organizational chat history, clock-in and clock-out times, vacation/leave tracking, and employee engagement activities like surveys.

However, ConnectTeam can be difficult to integrate with other third-party apps. The app also doesn't provide real-time updates to members.

Free Trial: 14-day free trial, Free plan for up to five job categories

Pricing: Basic plan starts at $39/per month

When I Work

When I Work is a visually appealing, staff scheduling app that will save you time, improve communication, boost accountability, and grow your business. People love this intuitive app for its ease of use. It literally takes just a few minutes to create a schedule and share it. When I Work has one-click scheduling that will automate your workflow and helps you focus on more business-critical tasks.

When I Work can be used to manage resource availability and control budget costs across multiple location schedules. They do have an integrated timesheet feature that will help with payroll, but it comes at a higher price point.

Free Trial: No, but can schedule a demo.

Pricing: Standard plan starts at $2.50 per user/per month.

Shiftie

Shiftie is an innovative staff scheduling app that is frequently used by doctors, nurses, health clinics, hospitality/restaurants, and construction and emergency services (police or security guards). As a manager, you can see all resources' availability and schedule shifts. You also have the option to rotate and split schedules. The app offers paycheck calculations, so employees can see how much they stand to earn and you can keep tabs on costs.

Shiftie offers customized reports and task management tracking. The app also sends alerts if an employee "clocks in" late, requests a leave, and/or is close to reaching maximum capacity.

Free Trial: Yes, 28-day free trial

Pricing: Basic package is free for up to 2 users. The advanced plan is priced at $99.99/year for unlimited acconts.

Schedule It

As its name suggests, Schedule It is one of the more comprehensive resource scheduling apps available in the market. It stores all details pertaining to your resources in a centralized database. You can view and schedule all your resources with a simple drag-and-drop function. The app is quite versatile and can be used in healthcare settings to schedule patients and nursing shifts or in a construction project where you might deal with a lot of contractors. The clever app is designed in a manner that will help you avoid double-booking or over-booking errors. Users laud Schedule Its ability to share documents with resources.

The app is also easy to access! You can use the desktop version or track schedules via any device. The schedules are also visible through other platforms like Google Calendar, Outlook, and Apple iCal.

Free Trial: 14-Day Free Trial

Prices: Startup plan prices begin at $40/per month for the first 3 users.
Frequently Asked Questions (FAQs)
Below we address some of the most common questions you may have regarding scheduling apps.
How Much Do Staff Scheduling Apps Cost?
The cost varies as per features and organization size. Some apps are priced per user while others have a standard subscription plan tied to a location. For small businesses, you could optimize your scheduling by simply using the free, basic version.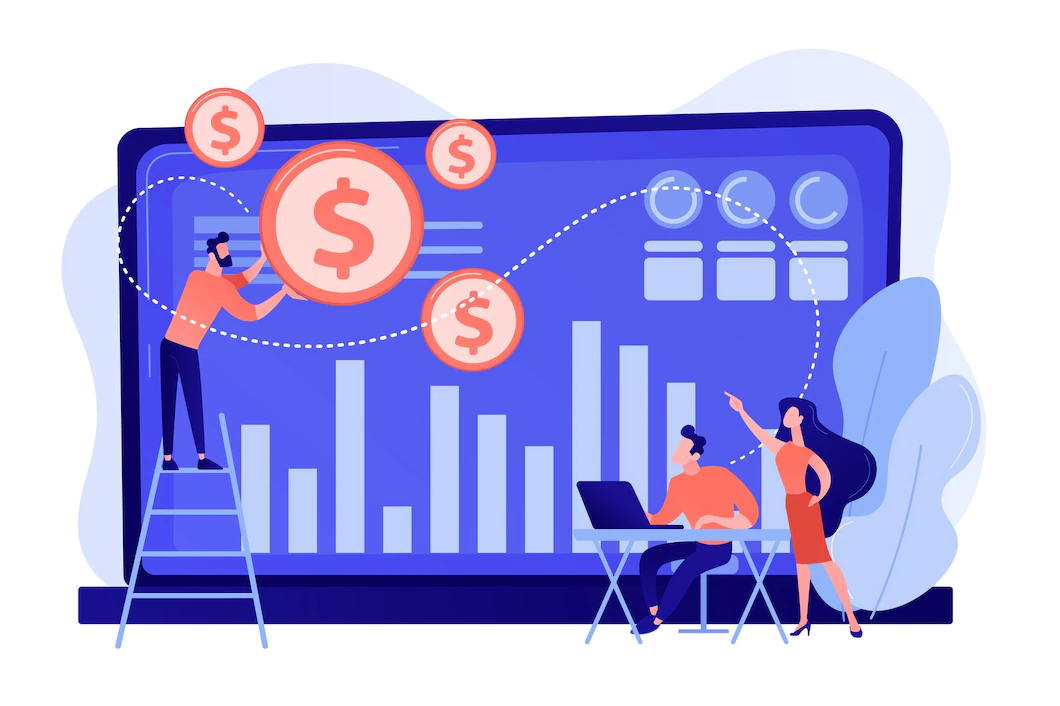 Consider the pricing for add-on features, especially if you are seeking an app that could work as an HR or resource management software too.
How to Choose the Right Staff Scheduling App?
There are a lot of factors that can influence "What's the best app for you." The main thing you need to know before testing apps is what you want the app to help you accomplish. Do you require time tracking? Should updates be available in real time? Do you want an app that integrates a messaging feature?
Also, factor in the pricing of the app while you're evaluating different packages. You don't want an app that is termed to be "free" but the majority of the features that are relevant to you come in at a higher price point.
Read and compare customer reviews to see what the app usage experience has been. Many websites such as GetApp, TechCrunch, PCMag.com, and GeekWire offer detailed app reviews.
Lastly, remember that most of these apps offer a free trial or demo. We highly recommend you test out the product for the entire trial period to see if it works for you.
How To Select A Software
Know what features are "Must-Haves" for you
Understand pricing structure
Read third party reviews
Sign up for a free demo or free trial
Top Tips to Using a Scheduling App
Here are a few tips that can help you get the most return on investment (ROI) for your staff scheduling app. These are practices to adopt once you start using the app.
Gain an accurate overview of how many resources you'll require. Some scheduling and resources management apps can help you with this via their forecasting and capacity planning features.
Try to practise resource-levelling. What do we mean by this? You need to ensure the tasks or shifts are distributed evenly. This will communicate to team members that they each are valued the same and there is no favoritism at play.
Remain Flexible. Sometimes things come up, like an unexpected emergency or a resource not having the material to complete the task. Your scheduling has to be agile and open to such instances. Rigid scheduling will make things difficult for everyone. Building a contingency plan can keep you prepared for these abrupt changes.
Communicate schedules and changes in a systematic way. Implement a fair and equal procedure for any schedule changes that apply to everyone. The communication process also has to be systematic. Keep the approval process simple so there is no confusion about accountability.
Optimise Your Resources and Save Time with a Staff Scheduling App
or software can help you improve scheduling accuracy, control costs, and eliminate errors like no-shows or overbooking. It will also free up much of your time! Using resource scheduling software also digitizes the process and eliminates the need for you to track employees to get their availability via calls or endless emails.