Employee scheduling software For Hourly Workforces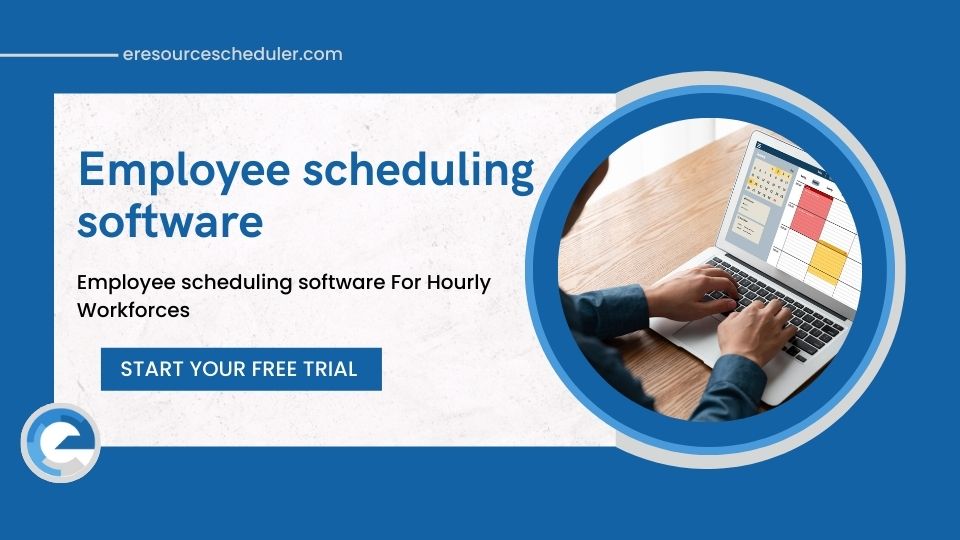 Hourly workers are an integral part of the workforce, but their work experience is mighty different from a salaried one. Irregular shifts, inconsistent pay, unnecessary and unexpected overtime, limited career growth, and frequent scheduling errors are common challenges faced by hourly workers. All of this lends itself to unwanted stress, wage instability, and, often, attrition.
However, there is a way to optimize your hourly resources. In the following article, we discuss the challenges of scheduling hourly employees and understand the environment that will help these resources thrive. We'll also learn how an employee scheduling software can improve the resource management process for both hourly and salaried workforces.
Difference Between Hourly and Salaried Workforce
Let's begin by understanding the basic differences between hourly and salaried resources.
The main difference between hourly and salaried employees is how they are paid. Hourly employees are paid a set hourly rate for each hour they work, while salaried employees are paid a fixed annual salary, regardless of the number of hours they work. Other variabilities between the two parties include access to career growth, benefit structure and eligibility, earning potential, and job stability.
Here is a table summarizing the important differences between hourly and salaried employees:
Challenges of Hourly Workforce Scheduling
Hourly employees often face a number of scheduling challenges that affect their work-life balance, physical and mental health, and financial earnings. Some of the most common frustrations expressed by the hourly workforce include: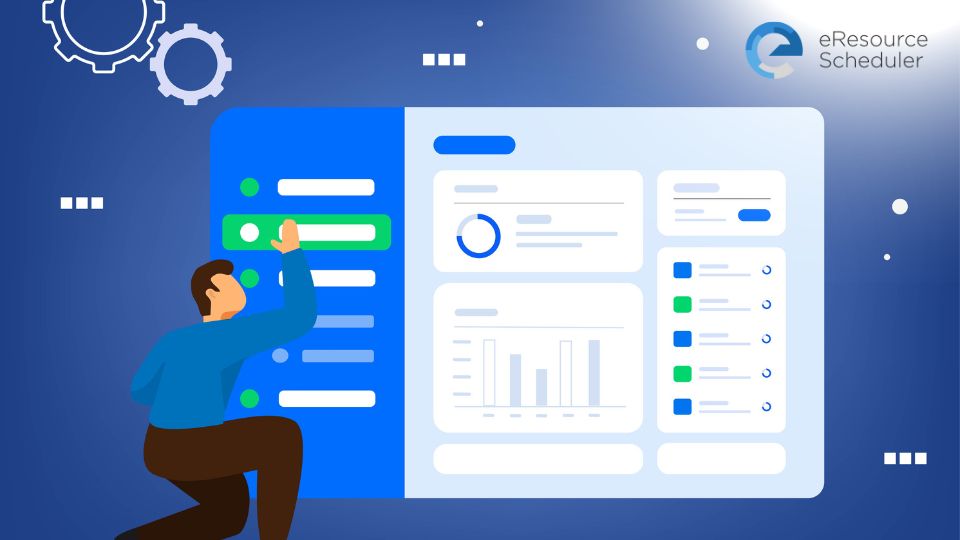 Lack of control over their schedules

Hourly employees typically do not have much control over their schedules. Their employers are free to schedule them as they see fit, which can make it difficult to balance work and personal commitments.

Unpredictable schedules

The schedules of hourly employees are often unpredictable, as they may be required to work different shifts or hours from week to week. This can make it difficult to plan ahead and make arrangements for childcare, transportation, or other commitments. It also adds to the work-family conflict that results from overtime and inconsistent work routines.

Overscheduling

Hourly employees may be overscheduled, which means they are required to work more hours than they are comfortable with. This often occurs because the scheduling system is inefficient and managers don't have access to all the resources available. Hourly resources are unable to communicate to the scheduling managers how many hours they are available for work or their hour preferences. This can lead to fatigue, stress, and several other health problems.

Frequently last-minute scheduling changes

Hourly employees are often subjected to last-minute scheduling changes, which can be disruptive and inconvenient. 29% of employees say they receive inconsistent work schedules.This can be especially challenging if they have other commitments, such as another job, childcare, or school.

Difficulty requesting time off or seeing career growth

Hourly employees may have difficulty requesting time off, especially if they are short-staffed. This can make it difficult to take care of personal matters or unexpected events. They are also unable to progress their careers as smoothly as salaried employees.
Impact of a Poorly Scheduled Hourly Workforce
Not only does poor scheduling impact the hourly employees, but it also has grave and disheartening results for the company. Did you know that 46% of companies attribute poor customer satisfaction and retention to inefficient scheduling systems that cause understaffing and inefficient use of resources?
Also, for 21% of companies, it takes more than three weeks to find a suitable candidate for an hourly position. This impacts the company's ability to meet its business and financial goals. Poor scheduling can lead to increased costs as well because companies are not only losing money the longer the position is vacant but they might also end up hiring talent at a higher cost.
Other consequences included delayed project timelines, decreased productivity, loss of competitive advantage, and hampered customer reputation.
To avoid these consequences, it is important for organizations to have a strong resource management process in place. The resource allocation and management process becomes a breeze to manage via an employee scheduling software.
What is an Employee Scheduling Software?
An employee scheduling software is a digital tool that makes the process of managing, scheduling, and tracking your hourly and full-time employees more efficient. The platform also allows you to see the financial and completion status of projects and their associated resources.
Some of the top features of an employee scheduling software are:
Shift Planning and Scheduling via Drag and Drop

A digital scheduling software eliminates the excel or paper-based method of assigning and managing shifts. It automates the process completely and the scheduler or manager can create and manage employee shifts according to their needs. The shift administrator can specify the dates, times, and locations of shifts, as well as the number of employees needed for each shift. The software will automatically identify which hourly resources would be the best fit and send them a notification of their scheduled shift.

Visibility into Employee Availability

The platform also allows managers to track company and location-wide employee availability and preferences. This will help them ensure that they are scheduling employees who are available and who are willing to work the shifts that you need them to work. The entire employee visibility eliminates common scheduling errors like overscheduling a single resource or assigning two people to the same shift.

Financial and Managerial Reporting

Probably the best part of employee allocation and scheduling software is that it automatically tracks and generates reports on key resource management metrics. Most commonly tracked resource management metrics are time-tracking, resource utilization, resource availability, actual vs. planned time taken, actual vs. estimated cost of resource, and resource capacity. These reports capture real-time data that will help you to track your scheduling performance and identify areas where you can improve.

Leave Management

As highlighted earlier, a common concern for hourly employees is their inability to have a work-life balance due to inconsistent schedules and poor leave request process. With an employee scheduling platform, requesting leaves to accommodate their personal life commitments becomes less stressful. Hourly workers can block certain days and hours that they are unable to work in advance. Managers can accept or reject these requests and also factor any approved leaves into the work schedule.
Master the Scheduling of Hourly Labor Force Employees
Hourly workers are a crucial part of our workforce. Using them efficiently and effectively will strengthen any business's outcomes. An employee scheduling software alleviates many of the challenges both the companies and hourly resources face.
Now that you know what are the advantages of deploying employee scheduling software for hourly workers, it's time you experience it in real-life.
Sign up for a free trial of eResource Scheduler's resource management software that has in-built employee scheduling and lets you manage your hourly workforce easily!