Part-Time Vs. Full Time - Track With Workforce Management Software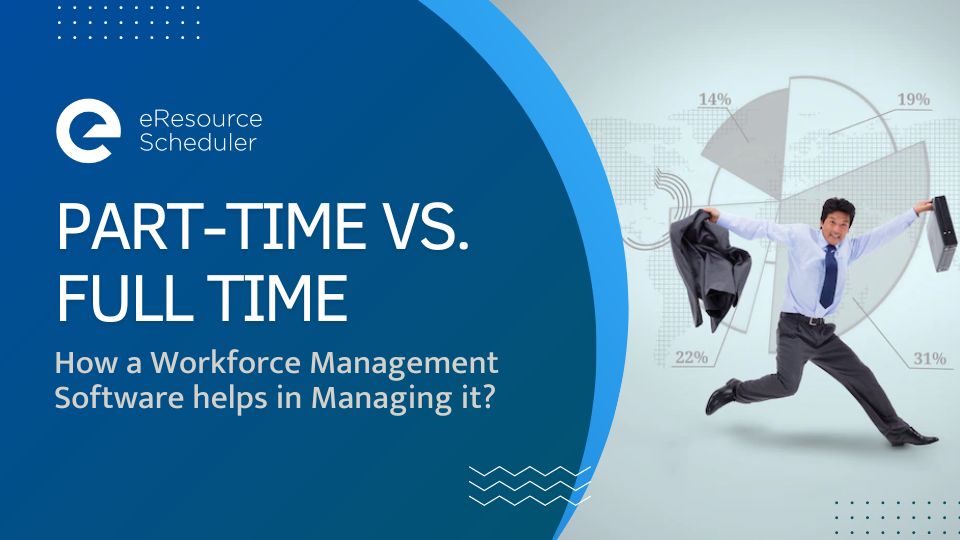 When you are managing and hiring employees, a key factor you need to consider is whether the role justifies full-time work or not. Should you hire only full-time people or part-time? What's the difference? And, is there any benefit of choosing one over the other?
Today, we will finally answer all your questions and help you understand the difference between full-time and part-time work. We'll also share how you can harmoniously balance both types of workers with a workforce management software.
What Makes a Person a Full-Time Employee?
There is no legal definition of a full-time job however, the most commonly accepted one is where a worker is consistently working between 30-40 hours per week. This is the standard that is used by most official regulating bodies such as the IRS (International Revenue Service) and the International Labour Organisation (ILO). In India, the Factories Act 1948 puts an upper limit for full-time employees at 48 hours a week (8-9 hours a day).
Key Difference Between Full-Time and Part-Time Employment
The main differentiating factor is the number of hours worked. The ILO defines a part-time worker as someone who works less than a full-time employee. Again, there is no set number for a part-time worker. However, in the majority of countries, part-time employees are those who work under 30 hours a week.
It is also pertinent to mention that each country, or even state, can have different statutes regarding part-time and full-time work. Therefore, it's best to consult a labour lawyer in your specific area for exact clarification.
Work Schedule, Income, Taxation, and Other Differentiating Factors
Apart from hours worked, there are a few other differentiating factors. We delve into those further.
Schedule: Full-time employees have a fixed schedule for the hours they have to work. The most common work hours are 9AM-5PM or 10AM - 6PM. In some full-time roles (like a maintenance engineer or hospital nurse), overtime pay comes into play if they exceed their 40 hours/week.
Part-time workers have more flexibility in their work-hours. For instance, a part-time Starbucks barista's hours might change daily or weekly. A lot is dependent on the workload. Again, a few states have laws that protect too much variation in a part-time worker's schedule. You can't have a part-time worker working five hours one week, and then 20 hours the next.
Income: Full-time jobs have more earning potential than part-time work as they also demand more time. Also, there is potential for overtime earnings in certain full-time roles. In the US, nonexempt workers are eligible for overtime pay when they exceed 40 hours. In India, each state has its own rules regarding overtime pay. This policy can be found in each state's Shops & Establishment Act. According to Section 33 of the Minimum Wages Act, 1948, overtime workers must be compensated at double their regular rate of pay.
The income of a part-time worker is primarily dictated by the number of hours they work and the service/expertise they are providing. For instance, if you are a specialised renewable energy scientist with a high hourly billing rate, you could exceed the earnings of a full-time worker even if you work a fraction of their hours.
Taxes: As per law, both part-time and full-time employees have to disclose their earnings via their personal income tax filings and pay the subjected taxes. The amount of taxes to be paid is based on overall earnings and the specific tax bracket the worker falls under.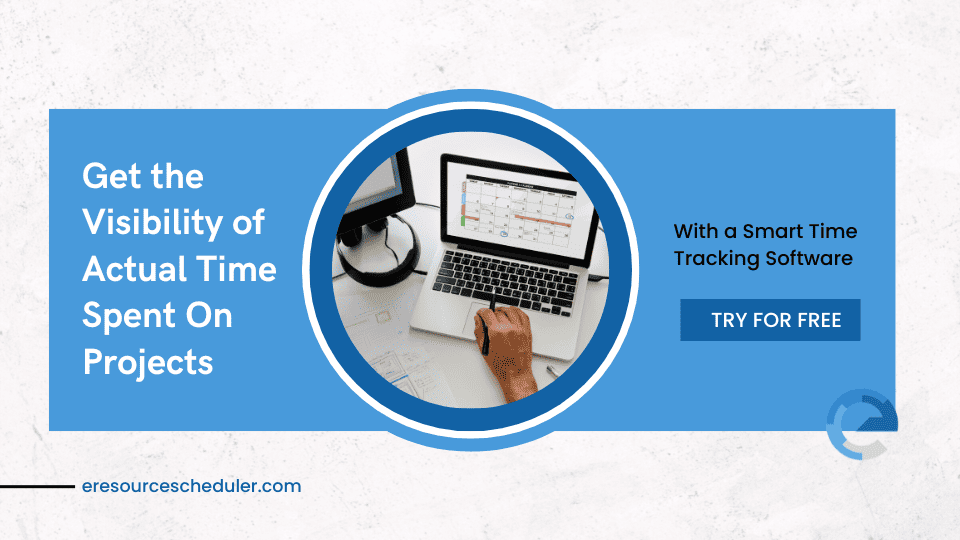 Pros and Cons of a Full-Time vs. Part-Time Employee
Deciding between hiring a full-time or part-time worker? There is no single best answer, it comes down to what your needs are. However, to make this decision easier for you, we have listed out the benefits and drawback of each hire in the table below: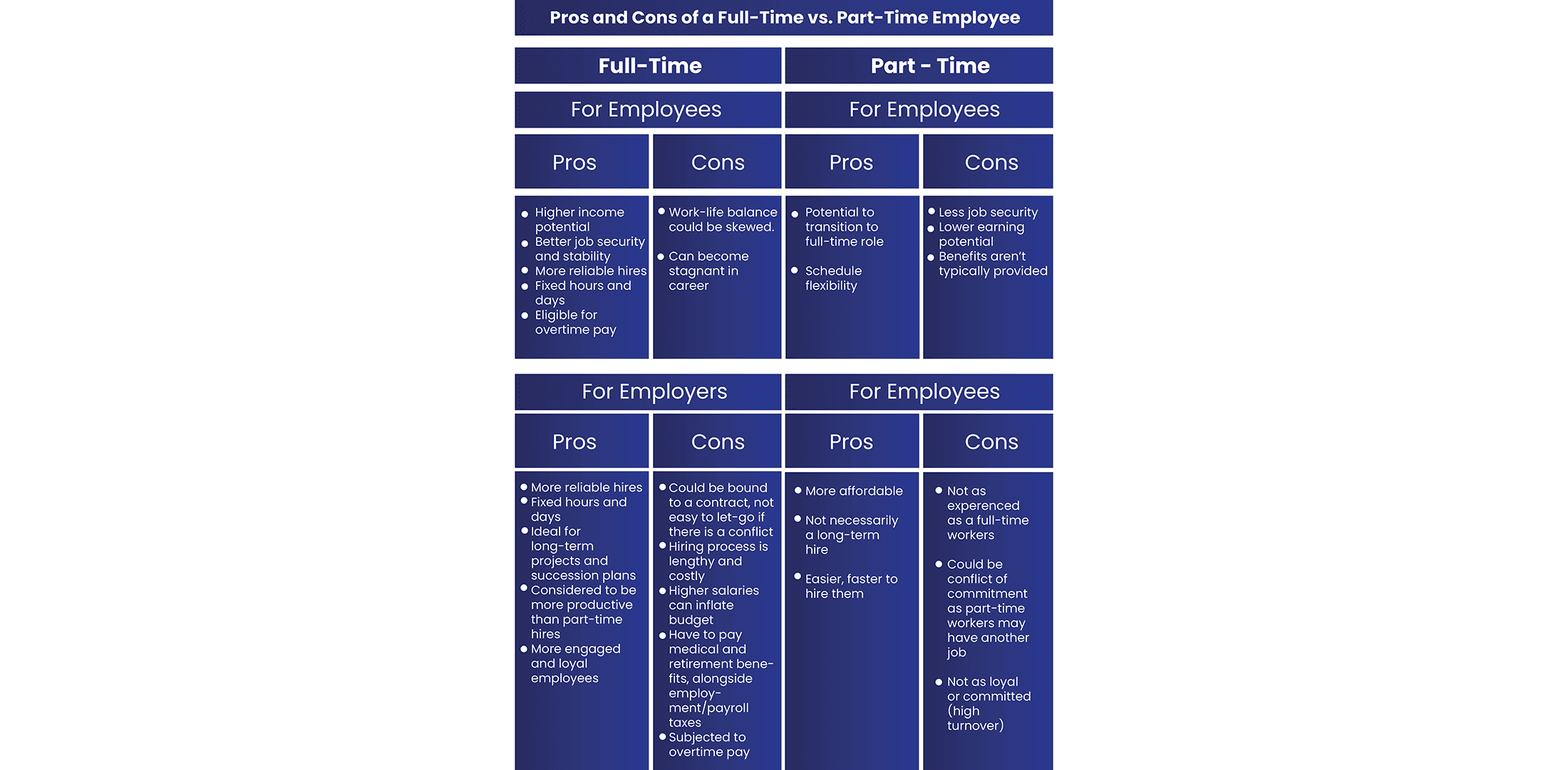 Using The Right Technology For Better Workforce Management - eRS
An all-in-one workforce management software can help you manage your employees and projects, organise your schedule, and juggle both full-time and part-time workers.
An enterprise resource scheduling software equips you with the following:
Visual Data: Comprehensive and visual data points (pie charts, timesheets and GANTT charts) that make it simpler to oversee your tasks from different perspectives and angles. You can further tweak the data parameters to understand financial standings from an overall organisation, project, or resource standpoint.
Centralised Data Source: No more working off dated and static spreadsheets. Workforce management software not only serves as the single source of truth regarding the number of resources, their availability, and skill set, but the tool will also enable you to promptly communicate required changes.
Endless Customisation Options: Want to import resource data from legacy software? Or integrate resource management with finance? The most capable workforce management systems give you the ability to customize the platform to make it work within your existing framework.
Looking to identify and manage all your full-time and part-time employees from one place? eRS is an all-in-one workforce management software can help you keep track of work hours, billing rates, overtime pay, and worker availability through its visual and centralised dashboard. eRS will also easily integrate into your existing HR and payroll systems.