Top 9 Resource Management Systems in Construction
Construction projects are high stake endeavors that aim to deliver predetermined outcomes in a time-bound manner. If a construction company fails to plan and procure matching resources, it could result in severe delays and even render the project unprofitable.
This has made resource management systems a necessity for every construction company aiming to succeed in this hyper-competitive industry.
It is only when the human and non-human resources are adequately available throughout the different phases of the project and are effectively utilized that the final outcome could satisfy the project objective, probably within the pre-defined schedule and budget.
The growing importance of resource management systems has resulted in a lot of companies using advanced resource management systems.
If you are a decision-maker or project manager currently working in a construction company and wanting to effectively utilize your resources, here is a list of 9 top resource management systems that you can consider-
1. eSub Construction Software
eSub is a cloud-based resource management software exclusively designed for the construction industry. From scheduling equipment and employees with its user-friendly drag-and-drop tool to time tracking integration for mobile workforce management, the software comes with a host of powerful features to help manage timelines, budget, and quality of the project.
Moreover, it also allows project managers to allocate resources depending on the skill level of the team members, overall project needs, and even equipment availability. Team members too can use the software to check detailed information about their project allocation, job site location, and specific tasks they are required to work on for the day.
2. eResource Scheduler
A large number of construction companies trust eResource Scheduler for their resource management systems needs. Available in cloud-based and on-premise versions, the software comes with advanced features such as drag-and-drop resource scheduling, a centralized pool of projects and resources, working calendars, and more.
The software is also known for its robust reporting features, including availability reports, utilization reports, and financial reports. Moreover, it also offers complete flexibility to the project managers for creating custom reports as per their preference. To maintain complete confidentiality, the software also comes with user access, which could be modified on a 'need-to-know' basis.
FinalCad
FinalCad is also an excellent solution to help managers better manage all the different aspects of their projects, including coordination, quality, progress, and safety. With features to ensure 100% traceability, the software could help prevent expensive delays and penalties that could impact the timeline and budget of the projects.
Team members can also share pictures of the progress/problems and even comment on the newsfeed of the software so that everyone stays updated and work together in harmony. Even project managers can instantly share project reports with the clients so that they too are fully aware of the progress.
GanttPRO
This Gantt charts-based resource management system is used by more than 350,000 businesses all over the world. With GanttPRO, project managers can assign tasks to the team members and also ensure that none of the resources are under or over-utilized. They can also set costs for material resources and labor, and send invitations to team members/virtual resources to join the project.
GanttPRO also allows the managers to add custom working calenders with annual leaves, nonworking days, and working hours of the resources. The Gantt chart timeline makes it easier for all the involved parties to visualize tasks and their progress. It also has an advanced real-time notification system so that the involved parties could be instantly made aware of any changes.
Construction Online- UDA Technologies
Construction Online from UDA Technologies is the next top resource management system for construction companies. The software comes with features like resource scheduling software, calendars, task lists, time tracking, contact management, reporting, daily logging, user permissions, etc. for effective resource and project management.
It also has an innovative GamePlan feature to help project managers ensure that the team members are always fully aware of not just the present but even the future of the project, tasks, and targets. Apart from project management, the software can also help managers with regard to sales management, financials, files and photos, communication, document management, and more.
BuildTools
If you are searching for a resource management system that could assist you with not just your resources but back-office tasks as well, you can consider BuildTools. Talking about resource management systems, it comes with powerful scheduling features for human as well as non-human resources.
Moreover, the software can keep you connected with your team members and even subcontractors across projects at all times. Other top features are related to communication, budgeting, documents, plan redlining, daily logs, and more. All of these advanced features make BuildTools an ideal solution for managing all the different aspects of construction projects.
BuilderTrend
No matter if you are a construction company, a specialty contractor, or a remodeler, if you are looking for a way to add more transparency to your resource management systems processes, BuilderTrend is the way to go. The web-based solution allows you to organize, schedule, track, report, and collaborate with a wide range of resources.
Project managers can instantly create to-do lists for the team members and share the same in real time. With a single click, managers can document and even share project details with employees, vendors, subcontractors, and clients. It also has unlimited document and photo-sharing features to minimize the need for physical storage and ensure that anyone and everyone can access the files on the go.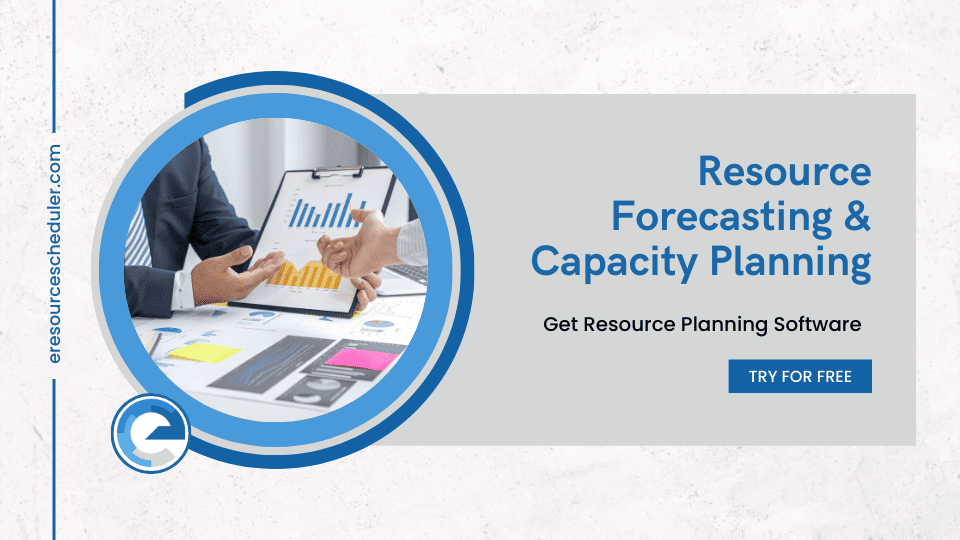 SmartSheet
Used by more than 33,000 construction companies across the world, SmartSheet is a popular web-based end-to-end construction management software. Apart from resource management systems, it can help construction companies with regard to field operations, budget management, quality control, and safety management.
The high-end project management capabilities of the online tool can help project managers optimally schedule tasks and also ensure that the project progresses as per schedule. It also has a mobile workflow feature with the help of which the team members can instantly access real-time information, be it about safety incidents or schedule updates, anywhere and anytime.
BIM 360
Autodesk's BIM 360 aims to build a seamless online connection between your team members and project data in real-time to help accelerate project delivery while also adhering to industry standards. Project managers can use this online tool to create interactive project schedules where resources can be selected based on their skills and availability.
With advanced features related to document management, coordination, constructability, quality management, design collaboration, and analytics, the tool ensures that project managers have a higher level of control over their projects. Moreover, the tool can also benefit team members across roles, including general contractors, civil engineers, architects, building engineers, and more.
Resource Management System to Grow Your Construction Business
Effective management of resources is critical to any industry that is as competitive and complex as construction. As a project manager or business owner, if you are looking for a way to add more transparency to your construction projects, prevent delays, and generate reasonable profits, a resource management system is what you need.
Understand the pain points of your team members and expectations of your clients before browsing through the options discussed in this post as the information can help you make the right selection. Do subscribe to a web demo or free trial of the software before purchasing to ensure that it positively meets your requirements and expectations.