How to Create Role Based Resource Request and Benefits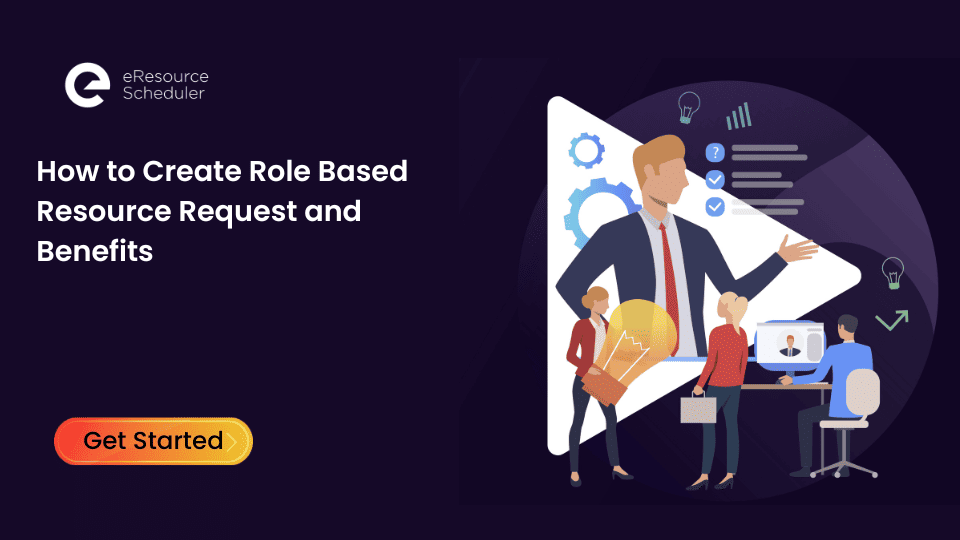 You're a manager leading a new product development team, and need an experienced scientist on your team. However, that scientist is in the R&D department and doesn't report to you. How can you request him to be on your product development team?
The above is a common scenario that many team leaders face — they require a resource that might not be directly under them for successful completion of a project. So, how can they get the resource without disrupting or delaying the project at hand?
We have the answer — it's by creating and implementing a resource request workflow. Read to understand the benefits of having a structured resource request and approval system. We even give tips on how to create role-based resource requests.
What is a Resource Request Workflow?
A resource request is a formal request process that allows managers to create requirements for resources , such as a piece of equipment, a software license, or a human resource for a task. Resource coordinators and other authorized personnel can take these resource requests into consideration while building a schedule.
A resource workflow is a process for managing resource requests, from the initial request to identifying the right resource, and allocating them to the project.
How the Process Works
A resource request workflow typically includes the following steps:
Requesting the resource

The user or team that needs the resource submits a request. The request should include information about the resource that is needed, the reason for the request, and the expected duration of the need.

Reviewing the request

The request is reviewed by a resource coordinator or authorized user. The approver may need to gather additional information or consult with other stakeholders before making a decision.

Accommodating the request

Once a resource request is raised, the resource coordinator identifies the right resource for the project.

Tracking the resource usage

The resource usage is tracked to ensure that the resource is being used in accordance with the approved request.
A resource request workflow can be used to manage any type of resource, from physical equipment to human resources. It can be a valuable tool for ensuring that resources are allocated efficiently and effectively.
Benefits of Implementing a Resource Request Workflow
Here are some of the benefits of using a resource request workflow:
Efficiency: A resource request workflow can help to streamline and automate the process of requesting and approving resources. This results in cost and time savings for everyone involved.
Effectiveness: A resource request workflow can help to ensure that resources are allocated to the right people and projects. This can lead to better project outcomes and improved organizational performance.
Transparency: A resource request workflow can help to create a more transparent process for requesting and approving resources. This can help to build trust and accountability within the organization. It helps avoid conflicts that could arise from misusing a resource (overburdening them or requesting them repeatedly) or multiple departments requesting the same resource for a certain time period. With a resource request workflow, all details regarding when the resource request was submitted, and allocated. Details about the job are also captured. Therefore, everyone is on the same page and can see the gap between the scheduled hours and requested hours.
Compliance: A resource request workflow can help to ensure that the organization is complying with all relevant regulations and policies. This can help to protect the organization from legal liability.
How to Use a Resource Request Properly
For a resource approval workflow to be efficient, there needs to be a clear protocol on how requests will be prioritized and approved. A set of guidelines or a rule book should be established. So if there are any conflicts (double-booking a resource), the manager can refer to it in order to make his or her decision.
Below are a few sets of questions to address while devising a rule book for your resource request workflow:
How can Project Managers identify qualified resources for the requirement?
How to monitor if the resource is being utilized efficiently and isn't overworked?
If the requested resource is already booked, what other alternatives will be provided?
How to identify if resource requirements are fulfilled or not?
How will the difference be identified between requested and scheduled roles?
Tips to Creating Resource Request Workflow
Here are the steps on how to implement the resource request workflow:
Define the scope of the workflow.

What types of resources will be managed by the workflow? Who will be involved in the workflow? What are the specific steps in the workflow?

Create a resource request form

The resource request form should collect the necessary information about the resource request, such as the type of resource, location, skills, qualifications, and the expected duration of the need.

Assign a Coordinator or Authorized User

Identify the people who will be responsible for allocating the resource requests. These users should have the authority to make decisions about resource allocation.

Set up a workflow system or invest in resource management software

The workflow system can be created via a simple spreadsheet. However, it's better to invest in a resource allocation software that has inbuilt capabilities to request resources and track the status. A resource management app will automate the workflow and automatically update the approvers about pending requests.

Train all Stakeholders

Make sure that everyone who will be using the resource request workflow is trained on how to use it. This includes users who will be submitting requests, allocating and anyone else who will be involved in the workflow.

Monitor the Workflow

Once the resource request workflow is in place, it is important to monitor it to ensure that it is working effectively. This includes tracking the number of requests, the time it takes to approve requests, and the satisfaction of users with the workflow.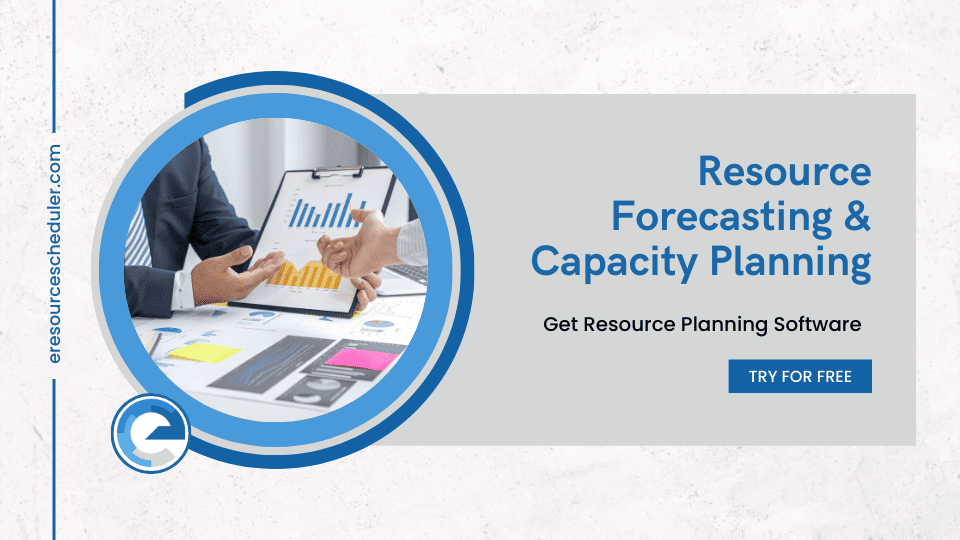 Create Your Resource Request Workflow with a Resource Management App
Yes, you can create a resource request workflow using spreadsheets. However, we don't advise going down this path. Spreadsheets are messy to track and time-consuming to update. Oftentimes, the data is also outdated. To smoothen the resource request process, consider investing in employee resource allocation software.
By using a dedicated resource management app you will have access to all the resources within the company. This will lead to increased collaboration within departments and locations as resource visibility and the actual resource request workflow is accessible to all. It is highly beneficial to those residing in a different office or working remotely. The tool helps in streamlining the process, by giving you and your employees more time to focus on crucial tasks of their job. Furthermore, all resource requests will be accurately tracked and monitored.
Overall, using a dedicated resource management app to create and manage resource requests reduces scheduling and booking errors that can hamper your business's productivity and efficiency. The software will improve resource visibility and compliance, and also reduce any risks associated with poorly managed resources.
Optimize your resource request process, increase collaboration and communication, and keep your employees productive and adequately utilized with eResourceScheduler.
Find out more about how to manage and allocate your resources effectively by starting eRS's 14-day free trial today.