How a Timesheet App Helps in Project Data Analysis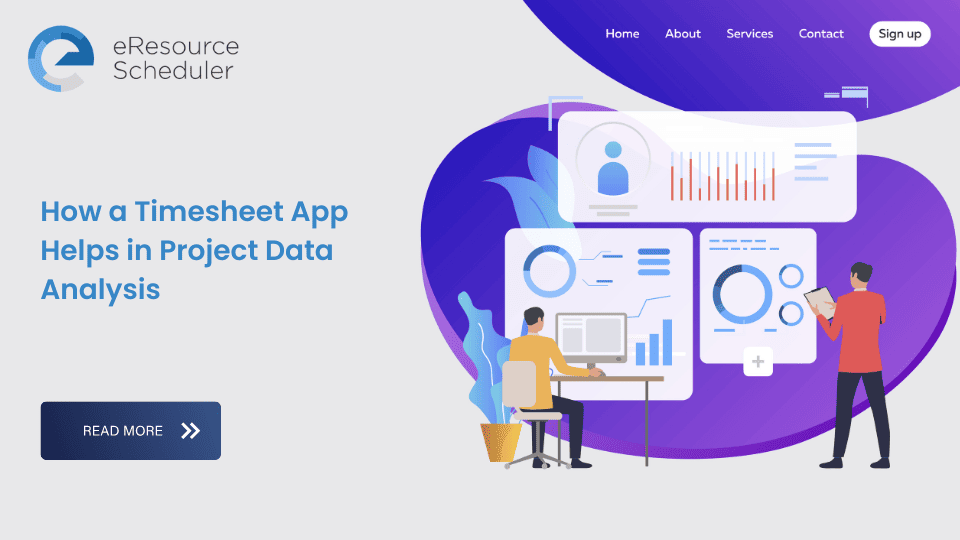 In project management data analysis, it's vital to know and understand how much time is being spent on each assigned task. Why? Because project success is dependent on how well we use our time. A timesheet app, which is a time tracking tool, can give you this exact information.
In this blog we'll explain how timesheets are a critical component of data analysis and project tracking. We'll also highlight the four affordable and quality timesheet apps you can use to improve your company's data points and project outcomes.
What are Timesheets?
A timesheet is a tracking tool that project managers and human resource professionals use to record worked hours by each employee for billing, payroll, or operations purposes. Traditionally, this task was done manually — i.e. via timecards, biometrics, email chains, or manual entry logs. Fortunately, technology has made things easier and quicker. Now there are multiple timesheet apps or softwares that will automatically capture time spent on assigned tasks and calculate payroll and client invoicing.
Benefits of Timesheet App
There are several benefits to automating your time tracking duties and investing in an app. Let's delve further into the advantages of using an employee scheduling software.
Did you know that 43% of employees exaggerate their work hours? Astonishing, but this is common practice as per a study by HR.com. What does this mean for your company? Increased costs as you are likely to be overpaying for these extra hours. With a timesheet app, you will be able to minimize "time stealing" and control the budget of your projects.
Looking to deliver projects on schedule and within budget? You need to optimise your project workflow and manage the work capacity of each member. This can only be done when you have detailed data that will give you insight on:
Which jobs are completed and which are pending in a project

How long a task took compared to the time allotted

What is the work capacity of each employee

Utilization rate of each resource

Time spent on productive/billing related jobs vs. administrative jobs

Profit margins – which projects went over budget?

Jobs that are most time consuming
All these project data points make for a rich analysis that can help you gain an understanding into how work is being done and drive your company's future strategic decisions. Do you have enough skilled talent for pipeline projects? Do you need to invest in a training program? Are there any recurring work trends? Are certain workflows better than others?
Also, with so many real-time data points available you can quickly identify areas of improvement and thereby optimize performance. Such data will also help you plan better for future project timelines and budgets.
As mentioned earlier, a timesheet app has several real-time data points. You can customize the software to allow your employees to view the necessary metrics so they can understand their role within the project and see the impact it has on the entire workflow. It also enables them to get a perspective on their performance. This builds accountability.
This data transparency impacts two things — it empowers employees to identify areas where they have been productive and also see where there are opportunities to improve their skills. An employee scheduling program also builds more trust and improves communication between the resources and managers, as managers no longer need to micromanage their staff and employees have flexibility to meet their deliverables.
Furthermore, employees can also see how others are contributing. With a timesheet app, a manager is able to equally assign the work, so no employee will get into a "comparison" game with their peers.
In an environment where there are multiple shifts, remote or field workers, a time-tracking platform will aid in balancing overtime and leave requests. Through the software's utilization and capacity metrics, a manager will be able to see when an employee is reaching their maximum hours. Employees, on the other hand, can schedule their time off requests in advance, so managers don't accidentally schedule them. All of this can be accomplished through a single, centralized database — resulting in fewer human-errors.
Top 4 Timesheet Apps
Here's a roundup of the top four timesheet apps that can help you achieve better project analysis.
eResource Scheduler
Looking for an advanced and integrated employee scheduling software that will help you schedule and track effectively and avoid any last minute surprises? eRS is your answer. More than 800 companies, across a spectrum of industries, have placed their trust in eRS as their resource scheduling partner.
Key Features:
Real-time data metrics on hours worked, utilization, and capacity

Flexibility to view data as graphs, bars, or GANTT charts.

Centralised and configurable dashboard

Open API that facilitates integrations

Schedule and track resources across projects and locations
Pricing
eRS's pricing depends on the features you want to opt for. The most important features are priced at an affordable $4 per resource, per month. For instance, the scheduling module (default purchase) plus the timesheet and financial modules will cost you $11 per month, per resource. We also offer a 14-day free trial.
Monday.com
Monday.com is a leading time and resource scheduling software for mid to large-sized businesses across all industry types. The software has robust tracking metrics and reporting tools that will provide productivity insights.
Key Features:
Tracking and monitoring employee workload

User-friendly interface

Centralized dashboard

Seamless integration with other apps like Gmail, Outlook, and Slack, and legacy softwares
Pricing
The pricing scheme makes Monday.com an attractive choice for businesses on a budget. The basic plan starts off at only $39 USD/month for five users (annual plan). This basic plan includes unlimited viewers and unlimited boards.
TimeDoctor
TimeDoctor provides the simplest time tracking for each resource, project, or client. You can create tasks and workflows by clicking a few simple buttons. The platform's productivity dashboard will make it easy for you and your employees to see their performance and stay on track. TimeDoctor will also integrate with payroll, making payments faster and more accurate.
Key Features:
Interactive time tracking features — can automatically or manually track tasks with a start and stop button

Can be accessed via computer, tablet, or phone

Comprehensive productivity reports including attendance, time used, and timeline reports.

Automatically calculates payroll

Connects with all your favourite apps
Pricing
TimeDocto's basic plan will cost you $7 per month, per user. The more advanced plan starts at $10 per user, per month. They too offer a generous, free trial plan.
Day.IO
Day.IO is another affordable and quality timesheet app that can help you with data analysis. It works well for freelancers and smaller organisations that need more transparency in their employee hour tracking and payroll.
Key Features:
Integration with apps like Asana, Jira, Trello, and ADP

Accessible through both Apple and Android mobile apps

Offline access and data capture

GPS tracking for field and remote employees

Provides real-time budget vs. planned budget comparison
Pricing
Day.IO offers flexible pricing plans that change as your company grows. The free plan can work for up to 5 users. For more users, the Pro plan is ideal with a per user price of $6 per month. Plus, the Pro plan has a volume discount if your user count goes above 50 users.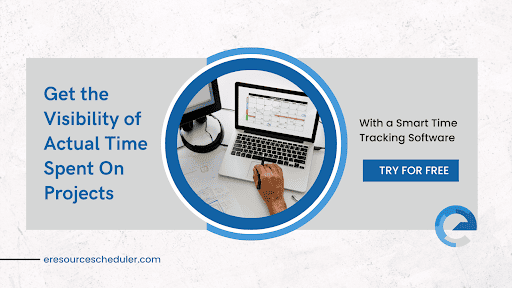 Selecting the Right Timesheet App
This really comes down to what your business needs are and your budget. Also, a lot of the current time tracking platforms offer a free demo or trial. This would be a great way to get hands-on experience of the software and see if it would work for your company. We'd also recommend reading online reviews from other customers. Websites like PCMag, Get App, and G2 are good places to start your research.
Supercharge Your Data with eRS
Automation is the future of work — the rise of hybrid and remote workplaces is further accelerating the push for technology in the workplace. Investing in an employee scheduling app is a smart place to start.
An interactive and user-friendly timesheet software will make life easier for both you and your employees. Whether you are trying to maximize productivity or ensure the right payment for contractors, a timesheet app will streamline your processes, and capture valuable data that will power your strategic decisions.
eResource Scheduler's timesheets provide firms with a fast and customisable solution to manage projects and employees. With eRS, you'll no longer have to chase down employees to collect their hours worked or make endless calls to understand why a task is taking longer than expected. You will be able to access real-time data with just a few clicks! Give our free trial a try today and see the value it provides to your team.