5 Effective Resource Management Strategies That Drive Productivity In 2023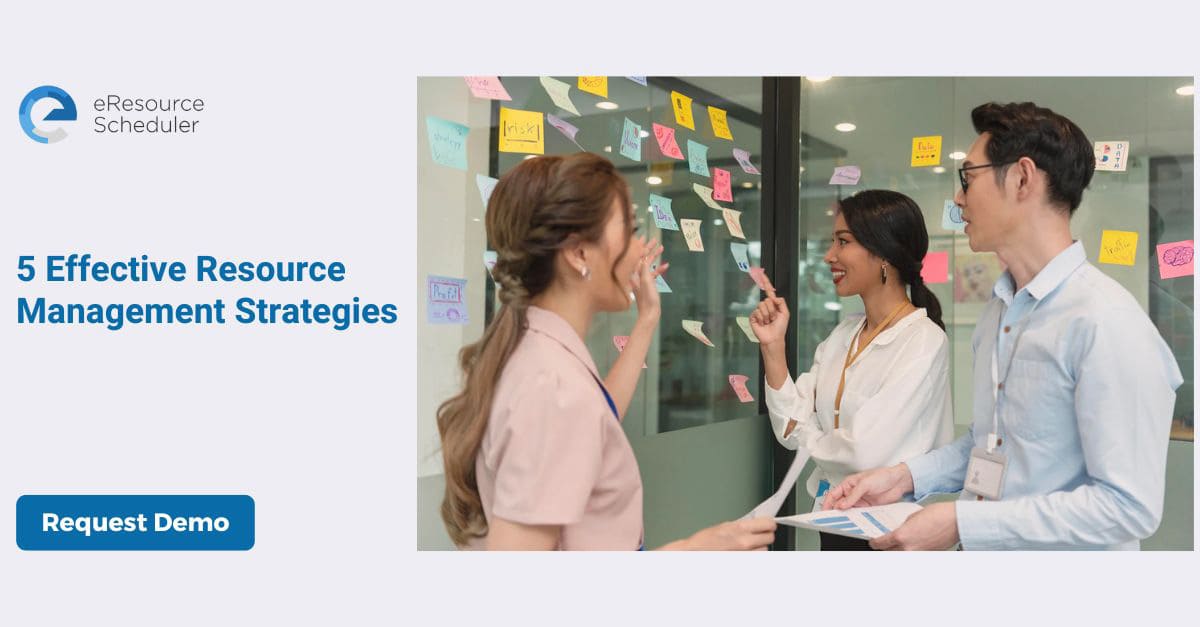 Productivity has and will always remain a concern when you talk about successful and goal-oriented business. Any project requires funds, human resources, and strategies, a combination that makes the whole scenario worthy. First, of course, you can manage funds, and once done, it helps you set the limit of expansion. Second, comes human resources for whom you need strategies to match the project goals. It becomes essential especially when the number of employees is large. Then you need a resource management technique.
Picking the best resources and allocating them at the right time for the best results is the main challenge. However, it remains unless you do not begin a project with a resource management strategy.
"We Don't Grow When Things Are Easy, and We Grow When We Face Challenges."- Anonymous.
Resources bring with them different kinds of challenges which call for a resource management technique. However, before you dive into possible ways to strategize, you must understand what a resource management technique is?
Table of Content
1. What is a resource management technique?
2. How is productivity and resource management related to each other?
3. 5 effective resource management strategies to drive productivity in 2023.
4. Conclusion
What is a resource management technique?
Resource Management Technique is making the best combination of skills along with the software tools that help in the process of managing resources. The entire planning, scheduling, and allocation of the resources for maximum efficiency require experience and resource management software tools
Today, social media plays a significant role in distracting the employees, which further lowers output. Motivating the team and employees for maximum output is no child's play. The job of putting the right resource in the right place requires preventing distractions from the workplace.
This is why you need resource management strategies that simplify processes and business. The idea is to boost employees' productivity and before you think of a technique, understanding the relationship between the two is important.
How is productivity and resource management related to each other?
For higher results, you need motivated employees that are target-oriented.
Motivation leads to a performance boost which drives targets faster and better. This goes without dispute. Motivation for different resources may vary. Some may seek inspiration in money, while others look for influential job roles. Idea is to manage resources that match your organization's goals.
It wires resource management strategy that refers to the actions of scheduling and allocation of resources. Naturally, it depends on the skills and talent of the resources. But if need be, you must push a resource and inspire them for better productivity.
In an organization, if you organize a list of tasks and prioritize them with the help of resource management software, productivity tends to improve.
Productivity ∝ Resource Management Strategy
Monitoring productivity through resource management works on dimensions of improving the skills of employees. This is an investment in employees that can fetch the returns in manifolds. If that is the case, it is relevant to understand the 5 effective resource management strategies that drive productivity. But before that here are possible causes of diversion that affects efficiency includes these:
Work-from-home environment
No entertaining breaks
Endless working hours
Internet
Social Media
Meetings
Co-workers leaving
Dependency on the team members for work
When you know the problem, finding a solution is more straightforward. Let us look at the effective resource management strategies that will work in 2023.
5 Effective Resource Management Strategies that drive productivity in 2023
2023 is going to be the year of revolution in terms of working environments and work cultures during COVID-19. In the era of the global pandemic, most commonly, working from home became the need of the hour. It not only affected people mentally but also pushed them hard to work in a different environment. Though working from home can be taken as a matter of comfort, you cannot compromise the quality of deliverables.
Let us look at five effective resource management strategies for 2023:
1. Delegate Jobs Efficiently and Work Collaboratively
You might be working with partial staff like many other companies and businesses. But this should not affect the work deliveries. As a part of the resource management strategy, you must streamline work delegation for all projects. If there is an uneven spread of duties, you better readdress the work requirements versus the available resources. Relook into the conditions, if need be.
Make sure that you and the team members are informed of employees' workloads and occupancy. Letting the team know helps every one of them to make efforts progressively for a project.
2. Involve those who are relevant in the meeting
For 2023, try to involve only those in the meeting who correspond to the subject. Intimate the rest team members by a detailed email. Meetings are great interrupters, especially when employees are working with attention.
Employees have to prepare for a meeting that creates stress on their minds. It takes away their attention from the actual committed project work. If you want a large number of employees, make sure a list of activities is pre-decided for each employee. It avoided confusion and increased the accountability of different employees. Make sure, along with the task list, the purpose of the meeting is also specified as it saves time for employees to prepare.
3. Prioritize Projects
Prioritizing projects is the first job that you should do. Keep in mind the goal and time taken in each project only after allocating resources that are not overloaded with work. In this regard, a study at Stanford in 2014 proved that people who put in 70 hours of work were less productive than those who put in less than 60 hours of work.
Depending on the priority of the project, pick the resource and delegate them with responsibilities. For better output, make sure you work on the real-time data of employees' work status. You can fetch these details from the resource management software tool. After the analysis of the data, try to avoid prolonged working hours. Ensure that employees are not forced to slog.
4. Make Processes Automated
Automation takes the workload off the shoulder of the employees. It is simple! Pick the latest resource management tools for your company or business. Remember, the software tool must align with your objective. This software informs you about the real-time status of projects and resources booking levels. The feature of real-time data update is favorable when predominantly everyone is working from home or a distant location in 2023. The software tools come with the benefit of preventing errors. Automated resource allocation and resource management tools save time. Such processes enable you to track project growth and help you motivate employees to complete projects in time.
5. Keep them Engaged for Better Productivity
Employee happiness, motivation, and engagement are the single most effective ways for a company to increase employee productivity. Creating a happy workforce must include employee appreciation. It includes giving them feedback along with rewards. Always ask for your resources' opinion and assure them that it matters. Employees that are engaged are more likely to be happier, more productive, take fewer sick days, and work in more congenial conditions.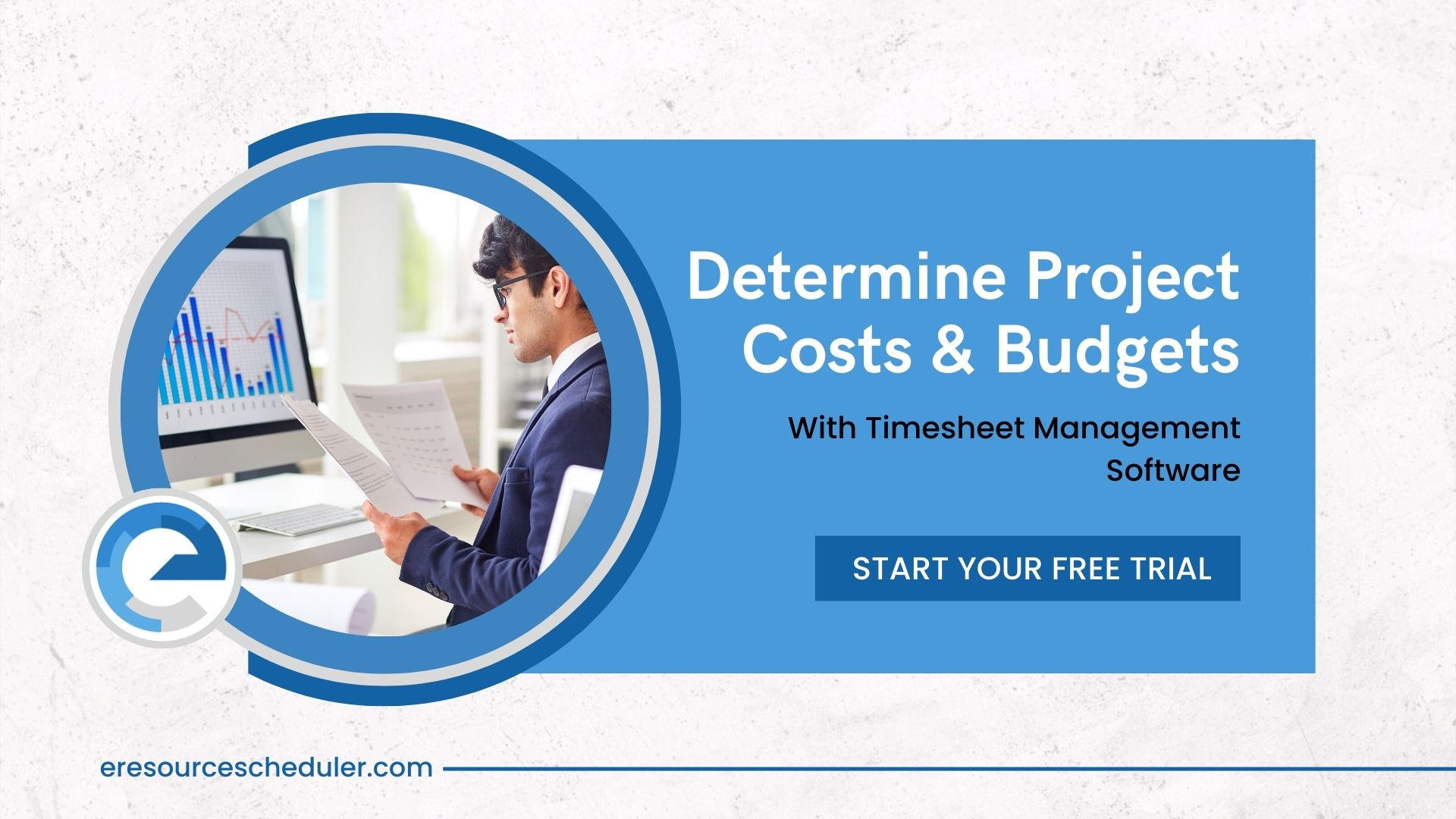 Conclusion
A resource management strategy is relevant if you want to improve the productivity of employees in 2023. Organization data and goals can help you design ways to work for different projects. Effective resource management technique helps your team do things right in time and within budget. To coordinate all the activities, you can choose eResource Scheduler's resource management tool to increase employees' productivity.