Staff Efficiency Tracking: Why do Small Businesses Need To Track This?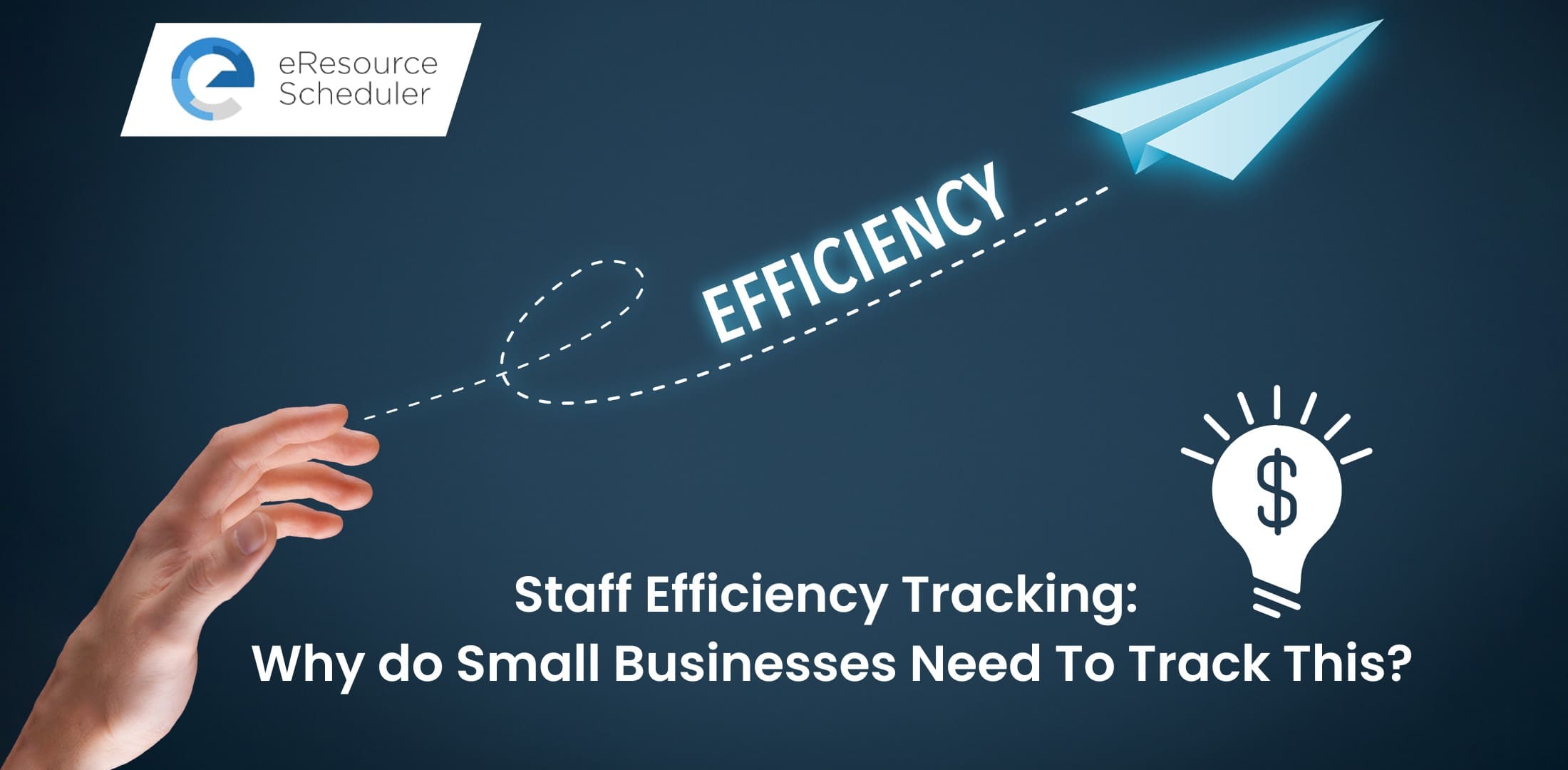 Productivity is the heart and soul of any company. It makes no difference what industry you're in or what product or service you offer; if your employees aren't productive enough, the business will suffer. Customers would be dissatisfied. In industry, prolonged inactivity wastes both human and capital resources. That is something that no business owner or manager wants to happen.
Many options are available to improve employee productivity, thanks to employee management software and timeless business intelligence.
Employee management software provides small business owners and managers with helpful information about how their employees spend their time at work. The employee timesheet can track time spent by resources on projects, tasks, and non-project work and provide detailed reports such as planned vs. actual utilization, which compares scheduled effort vs. actual effort at various levels.
Only corporations had access to employee management systems that allowed efficient real-time communication with the entire team until recently. Because it was costly and difficult to customize, only the most successful companies could afford an employee management system.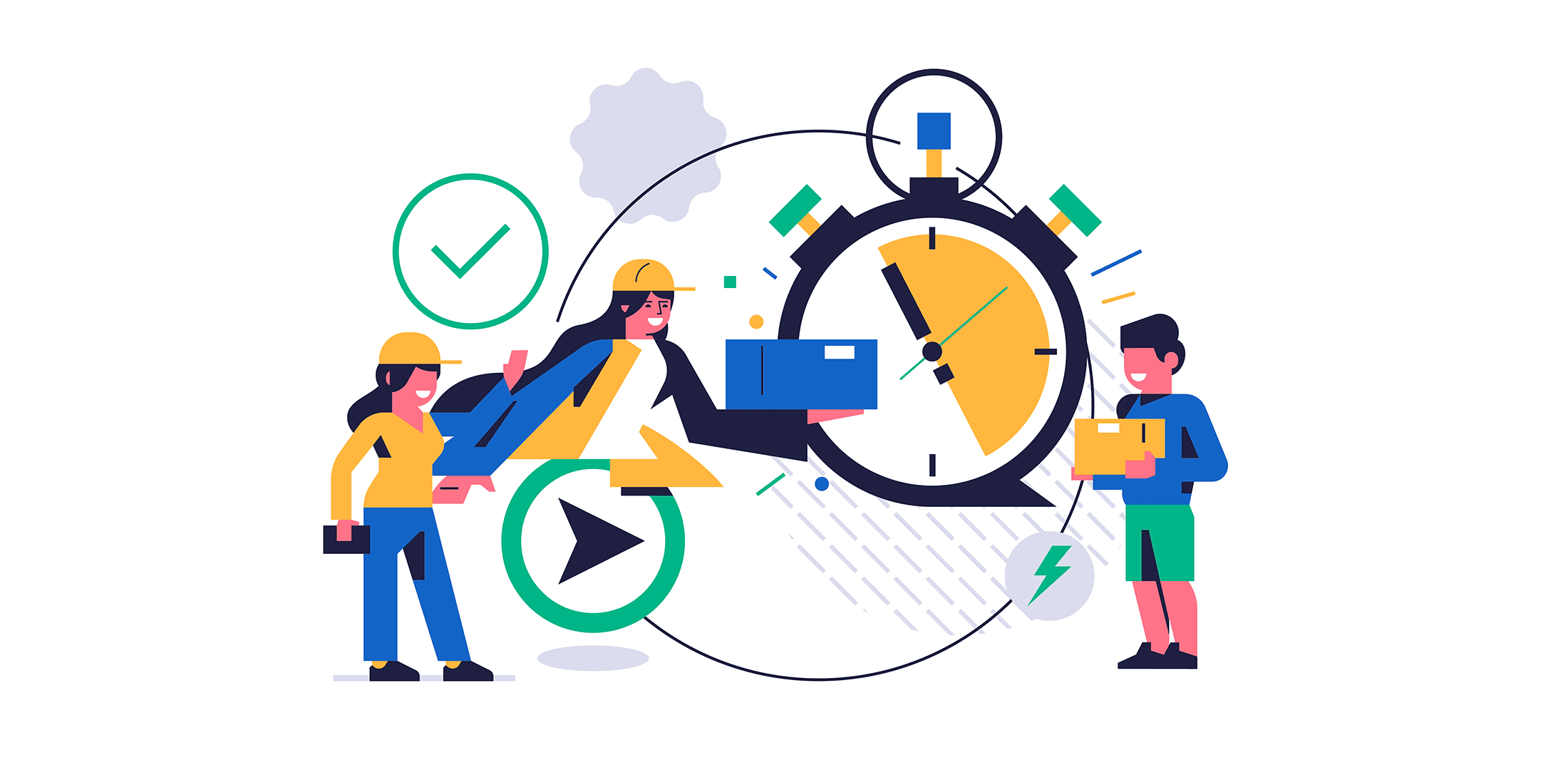 That was until eResource Scheduler, one of the leading employee management software solutions, stepped in as one robust solution for small businesses and startups. eRS is an all-in-one solution for all business sizes, industries, and verticals, from large-scale organizations to small local businesses, and it is also built for mobile workers. It costs $4 per month to get started.
Your business's greatest asset is the workforce- is used to its full potential when you have an efficient management system.
Start using eResource Scheduler, employee management software, for a 14-day free trial.
Keeping all this in mind, small business owners need an employee management system.
What is employee management?
Employee management is a process that helps employees to stay productive and perform at their best to achieve the business goals. It is a comprehensive process that addresses almost every aspect of human resources, including new talent acquisition, payroll management, performance management, and more.
There are three critical areas covered by employee management:
Acquisition
Employee engagement and retention
Employee performance management
Why is an employee management system important?
• Strive to communicate
Of 1000 employees, 81% said they prefer to work for a company that prioritizes "open communication" over traditional perks and advantages.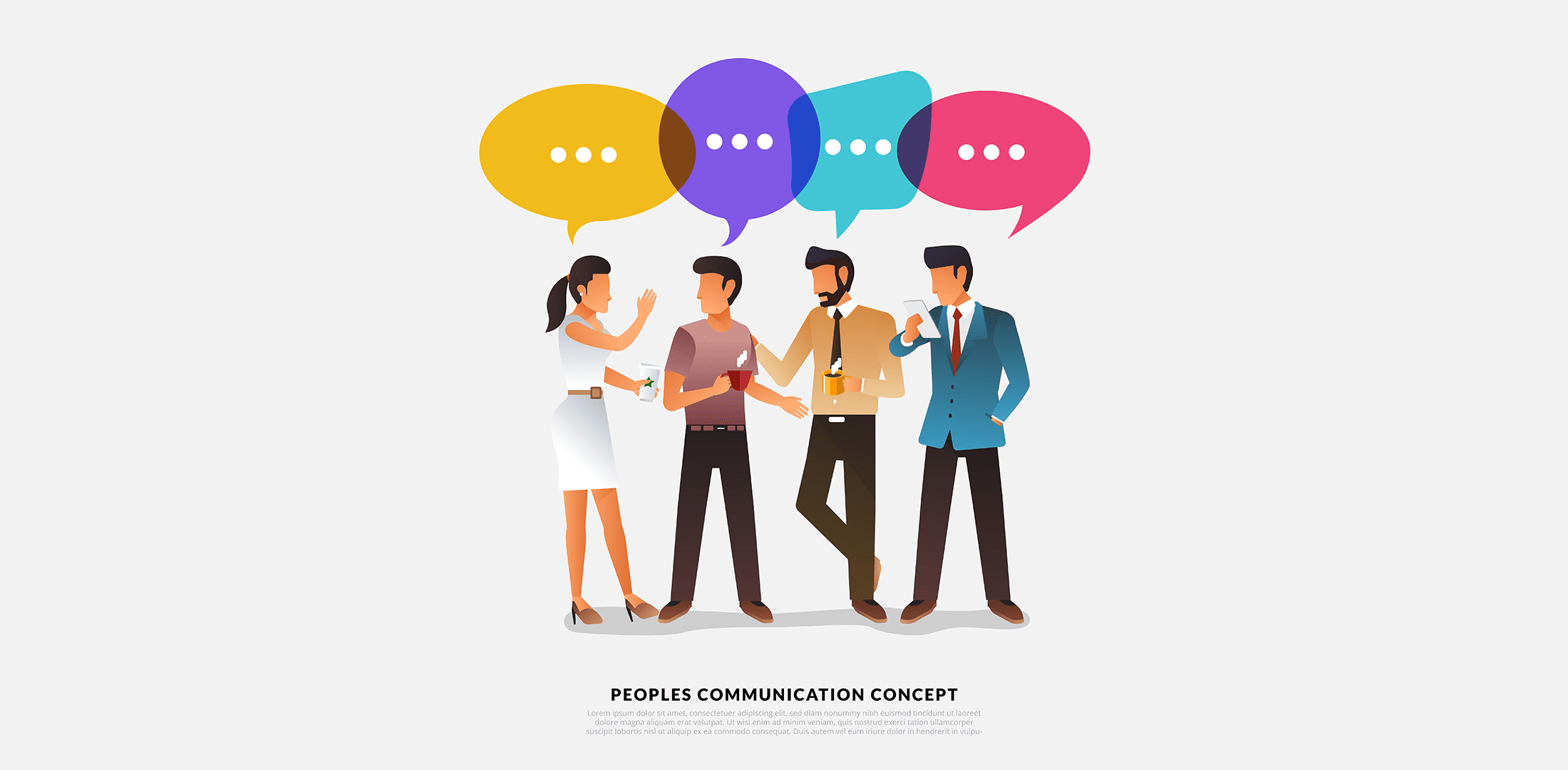 Effective communication alleviates ambiguity, gives your team a purpose and direction, fosters a positive company culture, and encourages accountability. But communication at the workplace is wider than talking. Managers must create a platform where employees can share their ideas, complaints, and more.
eRS tip: Managers must foster a work culture that values communication, which boosts morale and productivity while decreasing turnover.
• It's easy to provide constructive feedback.
Feedback is typically one-sided because the manager has already made up their mind, there is employee bias, and apathy, and it can be time-consuming. Send a complimenting message to an employee to express gratitude for a job well done. Positive feedback shows an employee that you appreciate their efforts and that what they do is noticed.
eRS tip: Managers can provide feedback in real-time, frequently, and in a robust format using an employee management system. Reports are viewed through a visually appealing and actionable dashboard, resulting in positive and efficient feedback.
• Improve employee engagement
Employee engagement fosters a work environment in which employees are committed to their job roles and the achievement of company goals rather than being blind followers clocking in and out every day. Employee engagement increases productivity, improves customer satisfaction, retains your best employees, improves company culture, and leads to overall company success.
Organizations must impose engagement and employee management systems from the employee's first day.
eRS tip: Communication is an essential factor in fostering engagement, so share company-wide updates, recognize the employee's performance, share positive customer feedback, highlight team accomplishments, and many more.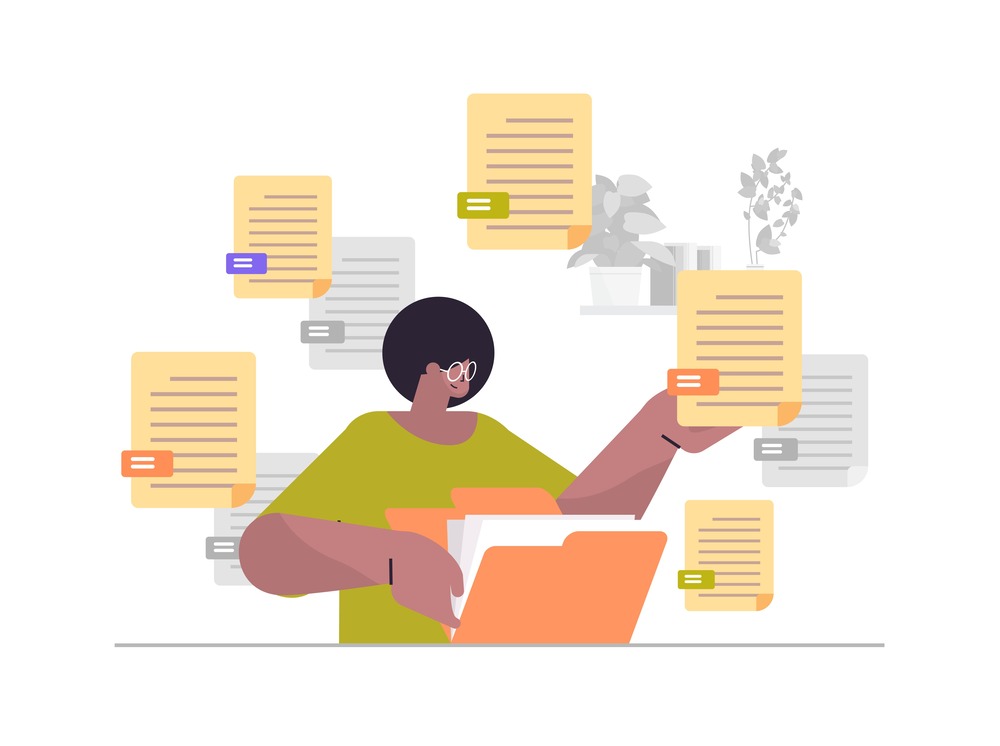 • Reduce paperwork
An effective employee management system can be tailored to meet the specific needs of each department, allowing for the reduction of paperwork.
There is no delay, and nothing is dropped. Furthermore, it streamlines the process: new employee onboarding forms, expense reimbursement forms, vacation requests, sick leave forms, safety reports, invoices, equipment checkouts, and other documents can be completed digitally from anywhere and delivered to your desk.
eRS tip: A web-based employee management system makes it simple to reduce procedures and guarantee compliance.
• Encourages time tracking and attendance
An employee management system gives managers insight into their employees and enables them to plan and organize work hours to control labor costs and increase productivity.
Employees and managers have a direct and real-time record of absenteeism and the number of hours worked, thanks to a visual and insight dashboard.
eRS tip: With an employee management app, employees can view their timesheets, track overtime, and request time off. eRS allows you to export timesheets for 100% accurate payroll easily.
• Improve employee-manager relationship
An employee management system alleviates some of the pressure and anxiety that can build up between managers and employees. How? It creates an environment that encourages conversation and keeps employees and managers working together to achieve company objectives.
A positive relationship between manager and employee leads to better productivity, efficiency, and fewer conflicts.
eRS tip: It is essential to maintain a successful employer-employee relationship.
Benefits of employee management software
1. Improve employee engagement & productivity
The most significant advantage of employee management is that it is simple to understand but challenging to implement. For an employee management app to be effective, it must be tailored to a company's policies and procedures.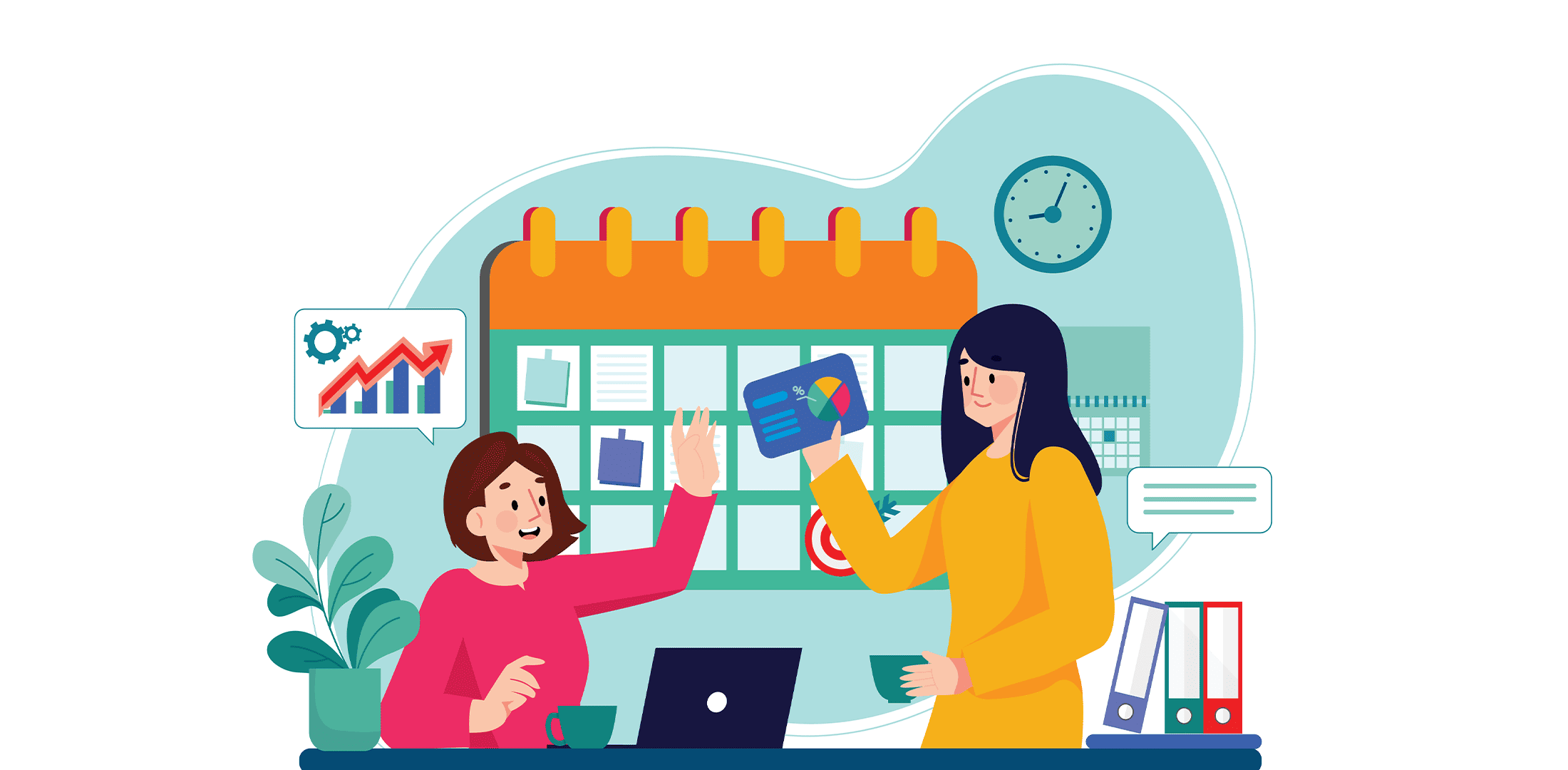 Tracking staff efficiency allows small businesses to determine whether their employees are performing up to the company's standards. Management can help employees improve their work if they fail to meet work standards.
According to Paul Petrone, 34% of an employee's compensation, or $3,400 for every $10,000 they are paid, is lost due to disengagement. In other words, businesses lose much money due to lost productivity and revenue due to disengaged and unproductive staff.
2. Recognize struggles and problems
Managers can better understand the challenges and issues their workers may encounter by monitoring the productivity of both individual employees and workforce teams. For firms that depend on getting work finished at a given cost and within a specific timeline, time and productivity tracking can also help improve forecasting efficiency.
Monitoring productivity will also give managers a clear view into the caliber of work their team is generating, as working long hours on a project may be a sign that employees lack confidence in their abilities. Managers may provide unique solutions for team members by understanding where, how, and why employees are having problems.
These projections are crucial to the bottom line for business owners. An employee timesheet is the best tool to track employee productivity.
3. Track attendance and efficiency
It is easier for a business to determine whether its employees are on the job site or producing at a sufficient level with a system in place to track employee productivity.
An organization can accurately track employee time and attendance in various ways like
Productivity tracking software
Video surveillance
Time tracking software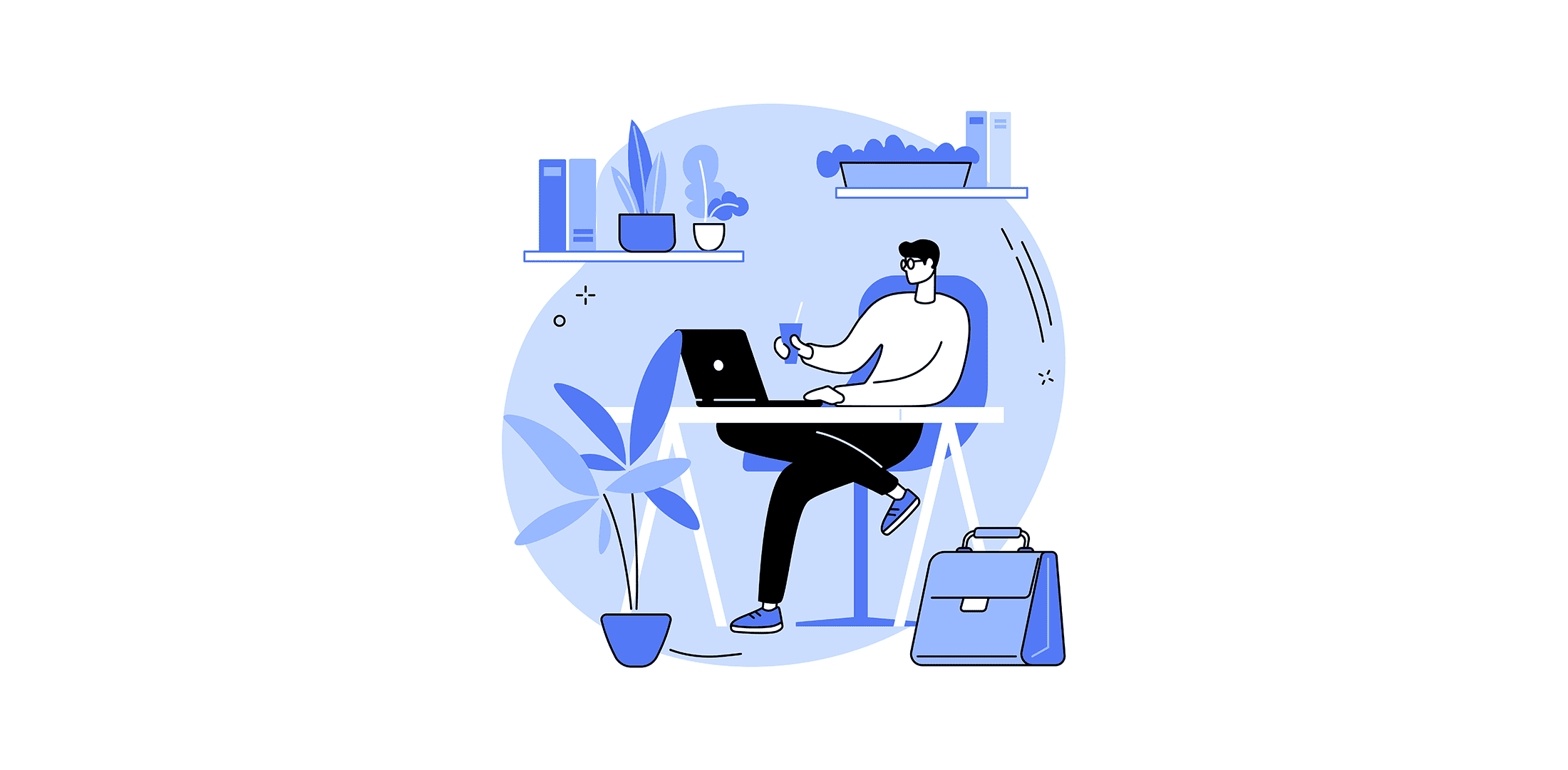 4. Improves remote working
COVID-19 compelled businesses to implement work-from-home strategies to maintain productivity in the face of the global pandemic.
Companies have traditionally avoided managing hybrid and remote teams due to concerns about productivity and overall company efficiencies.
Employee management software has never been easier for companies with remote teams, thanks to advanced remote employee tracking software that is now accessible and affordable. With these solutions in place, employees can work remotely while maintaining visibility.
5. Creates trust in employees
Management's level of trust in their team is one of the most critical factors in the workforce dynamic. According to SmallBusiness.chron.com, with a healthy level of trust between management and the workforce, companies can expect the following benefits:
Employee development
Reduce turnover rate
Greater loyalty to the company
High work efficiency
6. Effective project management
The efficiency with which an organization operates and produces is critical to its revenue, and project management is at the forefront of monitoring and improving output. Whether the project is software development or the construction of a new building, the methods used to create and follow the project prioritization framework can determine whether the project is successful or not.
Tracking and estimating workforce efficiency will help gain insight into the project success ratio.
eRS is the best tool for tracking the staff efficiency of small business management
eRS is your tool to manage employee engagement, development, and relationship. Enhance the business's daily operations, improve internal communication, increase employee engagement, build professional skills, and more.
eRS thrives on functioning according to your business needs. With eRS employee management software, you can plan strategically, work efficiently, and drive results effortlessly. For more understanding about our unique functionality, register for our 14-day free trial or login to our website.