Resource Forecasting - A Complete Guide For Project Managers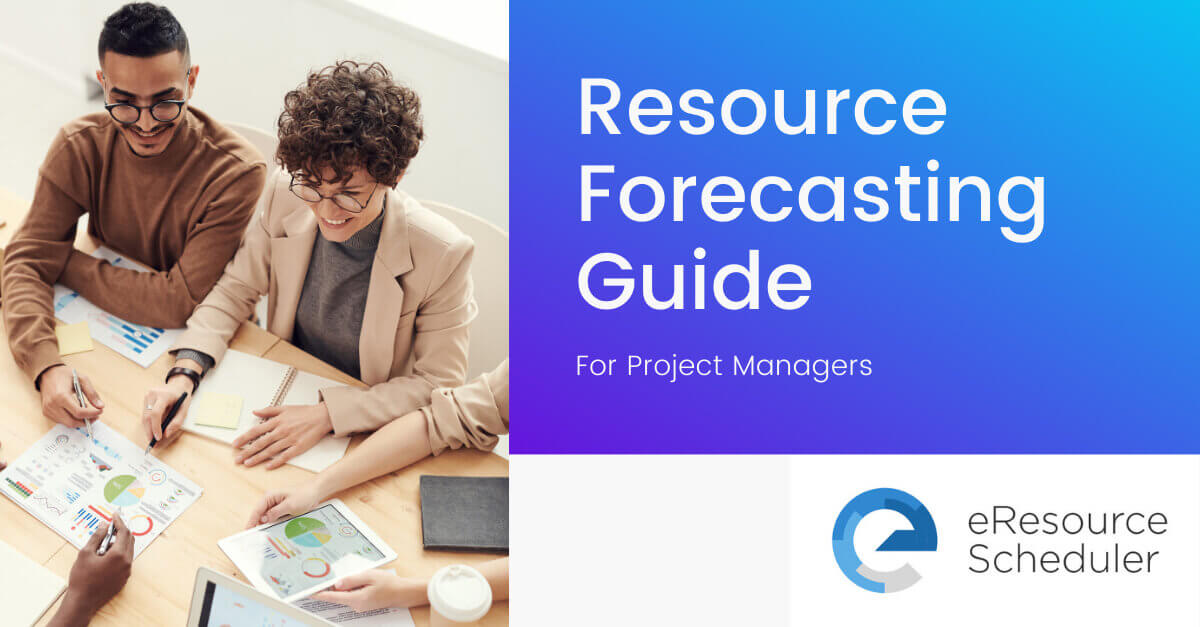 For every project, the goal is to minimise chances of project failure. Isn't that what project management is all about completing the project, within the given time, successfully and profitably?
Project managers forecast budgets, deadlines, and "what-ifs" so they can be prepared to deal with any unwarranted situation - which often occurs, doesn't it? But what about resources? Is that part of your forecasting model? How does it help in your project?
This article will explain just that - what is resource forecasting, why it's important, and how you can use it as a guide in your next project.
What is Resource Forecasting in Project Management?
Forecasting, as you may know, is all about planning, predicting and making calculated assumptions about what will happen. The purpose of resource forecasting in project management is to anticipate the resource needs of your company for forthcoming projects. By resource forecasting, a small business owner or even a dedicated project manager, is managing expectations and identifying potential bottlenecks (a resource being unavailable or not having the right skillset). It also minimises risks associated with poorly staffed or unprepared teams where minimal work is being produced - something that we know can ultimately derail a project.
What resource forecasting does is that it matches the supply and demand of resources to the workload. With accurate forecasting, a manager will know if they have the team in place to capitalise on upcoming projects and revenue opportunities. If this information is missing - it can be difficult to make budgets or quotes for new projects and leave you in the dark about hiring decisions (do you need to amp up your hiring?).
Key Takeaway
Resource forecasting helps a project manager take a decision on the following:
Do I have enough, skilled resources to take on new projects?
Are my resources utilised at capacity? Or is there enough work?
Am I within budget? Or do I need to alter the budget to meet upcoming project requirements?
What Are the Benefits of Resource Forecasting ?
When resource forecasting is done correctly, it saves a company significant amount of time and money, and optimises efficiency. How? Let's delve deeper into this.
Resource planning can prevent employee burnout. Picture this scenario - your company has taken on 2 new projects but didn't bother hiring new talent for it (which was needed). You, as an employee, are forced to take on additional project load. Unfortunately, this leads to you working around the clock and increased stress levels which dominos into you contemplating other opportunities. See where this is going? Not a scenario any organisation or team member wants to face. When projects are staffed using the same resource pool time and again, chances of employee burnout increase. Resource forecasting can prevent this.
Provide actionable insights into company growth which allows them to stay ahead of the curve. Let's take a chess analogy here - if you're a good chess player, you'd typically plan not only the next move but 2-3 possible next steps. Similarly, with resource forecasting, a company is taking pre-mediated steps that will reduce last-minute hiring, elevated budgets due to urgent need of additional team members, and plan sufficiently for any resource rotation or training requirements.
Forecasting can reduce project costs. In any company, the largest expenditure is on people. If you set aside salary, and just consider costs related to recruitment, training, and employee replacement, you'll see the numbers multiply rapidly. According to a Gallup study, the average cost of replacing an employee (resource) can be 1.5 to 2 times the employee's salary. If you have to replace resources (they are overworked) or add resources (no match in skillset) as a result of poor forecasting, the costs can skyrocket and impact overall project profitability. Good forecasting capabilities will keep the financials in check and control resource costs.
Prevents bottlenecks. Planning with just a spreadsheet and team's calendar has its limitations. This system of resource forecasting creates dependencies and when one member is unable to complete a task on-time, it can potentially jeopardise a project's overall track. With a resource forecasting module, you can reduce potential bottlenecks by making sure the right resource member is available at the right time.
How to To Do Resource Forecasting Right?
We've established the importance of resource forecasting, but how to do it well? Below are a few things you have to consider.
1) Utilisation Trends
Go back and review the past resource utilisation trends. By doing this you'll be able to forecast which resources are crucial for the entire project and which are required on an ad-hoc basis. Utilisation trend studies will help you create correct "buffer" zones that will take care of any last minute changes.
2) Team Strengths
It comes down to knowing the resources strengths. Analyse tasks completed by resources based on time taken and output quality and identify levels of expertise. This will also allow you to identify if any skill training is required.
3) Identify Shortages
Identify shortage or excess of resources by performing capacity-planning. By identifying these knowledge or resource gaps, you'll be able to make data-backed decisions on training and whether you need to increase sales pipeline for fulfilment.
4) Build Communication Channels
Alongside forecasting, consider building an open communication channel for all stakeholders. Why? It builds accountability, fosters teamwork, and enhances productivity. For example, if the resource forecast model shows the need for amping up resources, HR partners can start working on that requirement. Likewise, if a forecasting model reports higher costs, the appropriate decision maker can consider swapping in resources so the financials stay in check.
5) Consider Hiring Trends & Attribution
Loosing critical resources is a huge set-back for any manager or a company. One of the more important, yet overlooked, aspects of resource forecasting is accounting for attrition. While it may seem impossible to plan for, studying past trends on hiring and attrition can help you prepare and account for people leaving the organisation for alternate opportunities. Two factors to look at while analysing attrition trends are:
Skills: Understand if your company is losing people because there aren't enough growth opportunities for people with specific skills or career goals.
When Do People Leave: The guiding question here is "Did resources exit at the mid-point or end of previous projects?" The answer to this could be a starting point for understanding reasons leading to attrition - was the workload too much or too less? Was there a mismatch in skill-set?
eResource Schedule - Perfect Tool for Forecasting
We understand that resource forecasting can be tricky. Market volatility can bring about unpredictable situations that can cause havoc even on the best laid project plans. But the right resource forecasting tools can reduce the frequency of such occurrences.
An enterprise software like eResource Scheduler (eRS) provides an effective and affordable solution for resource forecasting that saves time and reduces the guesswork commonly applied to resource planning.
Legacy tools like spreadsheets or a home-grown system that need frequent recoilinication leave room for human error.These tools also operate in individual silos and forget to bridge the gap across the organisation - essentially one team doesn't know how a task impacts another team. eRS resource forecasting software uses historical and current project data to ensure successful project completion. It also provides a snapshot of resources and workflows, across the board, via a visually-appealing and single-access GANTT chart view.
Capacity planning is a critical part of resource forecasting. With a resource management tool, you can balance your resources. You can make changes to your pool and see how it impacts upcoming projects. The software will also increase visibility into the project pipeline for all those authorised, which creates accountability.
eResource Scheduler's timesheets is a powerful tool that provides precise data on hours spent on specific tasks. This data can be used for planning future projects and predicting how much time will be spent on each project. Through timesheets, one can understand the impact of shifting timelines on current and upcoming projects.
Final Thoughts
So, if you're wondering, "Is resource forecasting required?" We say, "Totally!"
Without the right resource planning or forecasting tool, a manager is leaving a lot to estimation and guesswork. eResource Scheduler can assist you with accurate resource forecasting, planning, managing and tracking - all elements of running a successful project.
Our 60-minute web demo will walk you through the software's strengths and capabilities. We can configure the software as per your needs, and it's easy to integrate with existing systems with our powerful APIs.