Work Schedule Software for the Gig Economy: Managing a Diverse and Flexible Workforce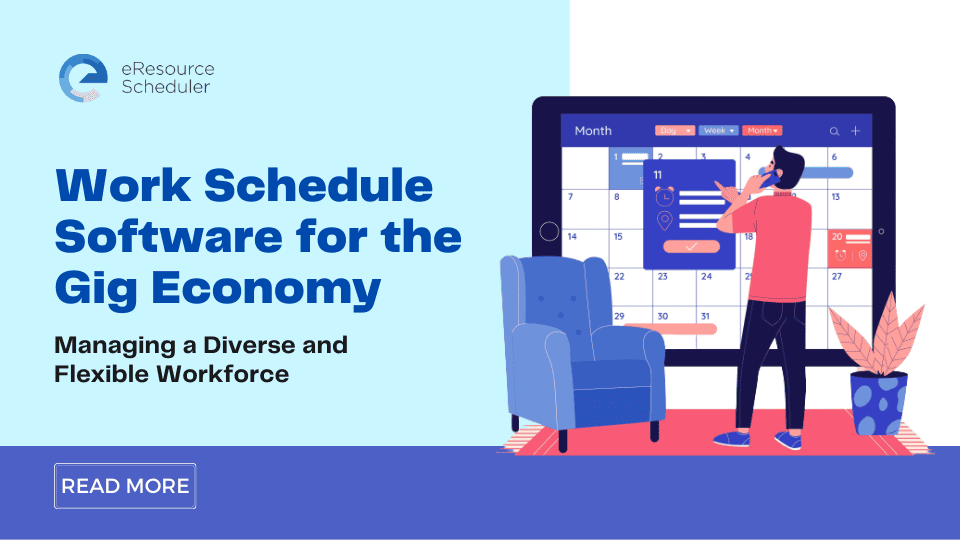 The 'Gig Economy' refers to any workforce in which the number of full-time or permanent employees is less than that of third-party vendors or independent consultants.
The gig economy has several advantages for companies of all sizes, including the chance to try out new business ventures and access to high-value personnel at minimal upfront costs.
What is the Gig economy?
The gig market is an open system where businesses hire contractors for short-term commitments to fill temporary jobs. A gig worker is a broad category with many positions in this context. Gig workers include freelancers, contractors, project-based workers, and temporary or part-time employees.
According to a McKinsey poll, up to 162 million people in Europe and the US (between 20% and 30% of the working-age population) engage in independent work.
How does the gig economy operate?
The gig economy is a new concept, with several factors contributing to its growth. The two most important factors are as follows:
Increasing workforce mobility
Increasing remote work through the use of the digital platform.
With this, employment is becoming increasingly globalized. Gig workers can work for an employer anywhere in the world. The best applicant for a particular project might be selected by businesses simultaneously from a larger skill pool than is available in their local area.
Common Gig economy jobs and industries
Gig economy jobs include prominent positions in a variety of sectors and professions. Here are a few instances of the gig economy:
Accounting and Finance
Graphic Designing
Art and Music
Project Management
Software development
Transportation Services
UI/UX
Content writing and copywriting
Photography
Rewards of Working in the Gig Economy
Company benefits
Flexibility: Businesses that encounter demand swings due to seasonality, growth, downsizing, or market pressures can quickly and inexpensively change the number of their personnel.
Productivity: Hiring people who want to run their businesses can increase employee motivation and job satisfaction.
Cost-effectiveness: Employers who use gig workers can save money on hiring and firing, employee benefit packages, retirement funding, and paid leave.
Access to talent: Employers can select workers who meet their exact criteria from a large pool of ability and experience available on a short-term freelance basis.
Benefits for Gig employees:
Choice: Gig workers can choose what tasks and when they do them, tailoring their work hours to their lifestyle and income needs.
Opportunity to explore new careers: Gig workers can discover different jobs, get training, and even change careers without committing to long-term contracts while maintaining a steady income.
Variety: Employees in the gig economy can work multiple jobs at once, avoiding burnout and boredom.
Flexibility: Gig work allows you to balance your career with other aspects of your life.
Independence: Gig workers can enjoy the freedom of working for themselves.
Gig economy growth: what's driving it?
Undoubtedly, COVID-19 encouraged more employees and organizations to seek flexible and temporary jobs. The traditional workplace and the nine-to-five workweek were suspended for over two years, and even as more traditional enterprises return to the office, it is evident that flexible work patterns and worker-led agreements are the new business drivers.
Many workers have discovered that the gigs they took to survive during the pandemic are just as good, if not better, in terms of earnings and work/life balance, than the traditional jobs they were employed for. Traditional workers are seeking more independence.
Politics, business, and the economy are all changing, and this has an impact on the gig economy.
The work sector is constantly disrupted by automated technology and artificial intelligence.
Thanks to digitalization, talented workers now have a platform to search for tasks that fit their schedules and wage levels.
Especially in light of the shifting job market and an unstable economy, organizations face financial pressure and a need for employment flexibility.
Future of the Gig Economy
Technology has been a significant factor in connecting businesses with freelancers and gig workers through platforms for freelancing and online job boards.
Due to the growth of platforms for recruiting and freelancing, gig workers may now network with exciting projects and reputable companies worldwide. Due to the mobility of freelancers, contract workers, and gig workers with skills, the gig economy now encompasses both employers and employees.
Because of shifting demographics, shifting employee expectations, shifting workforces, and technology, the workplace is changing. As businesses turn away from location- and experience-based hiring in favor of skill-based hiring, the scope and size of the gig economy will continue to grow.
Scheduling in the Gig economy
Organizing a workforce in the modern world is tricky, especially considering the contact center gig economy structure. Visibility is crucial since it can be challenging to accurately view employee performance, activity, and productivity while managing a workforce dispersed over several physical locations or virtual workplaces.
Also, while working remotely or as part of the gig economy, ensuring employees feel connected, supported, and a part of the overall team culture can be challenging. As a result, businesses must implement the right work scheduling software and procedures to monitor employee activity and foster strong cultures.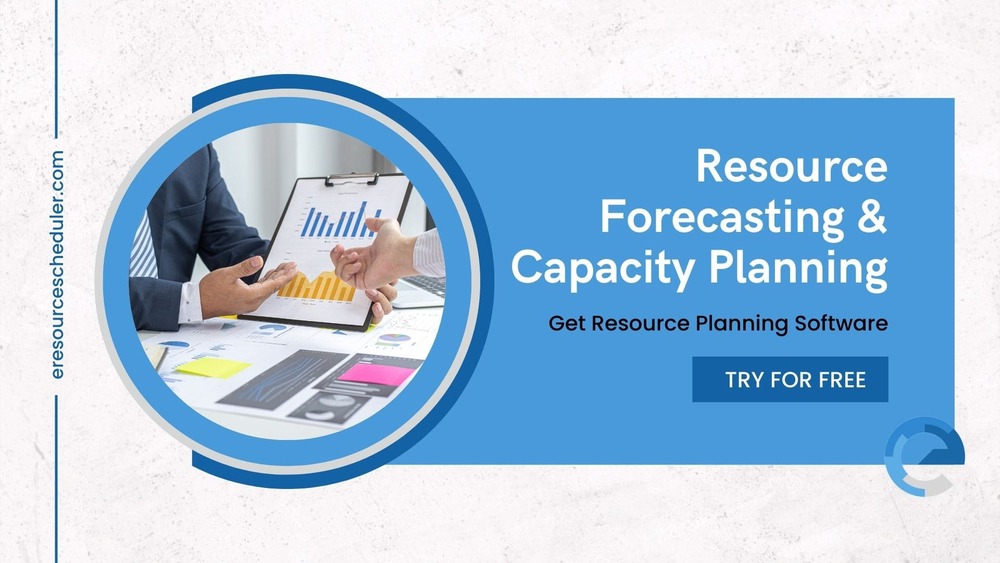 Workforce management strategies work wonders.
Managing gig economy workers with software and digital automation tools can be challenging. Fortunately, the right work schedule software can provide employers with impactful monitoring capabilities, making it simple to maintain workplace performance targets without complicating processes or adding to administrative burdens.
Employee satisfaction and attrition rates can be reduced with eRS work schedule software, which also provides visibility into productivity across platforms.
Companies can capitalize on the advantages of a more digitally enabled global workforce by investing in eResource Scheduler work schedule software-driven workforce management strategies.
Implications for work schedule software
Businesses must adopt new workforce tools and management practices to provide gig workers with this flexibility and control while meeting the company's needs. This new model for participation especially requires a new set of contact center workforce management processes and associated technologies optimized for the quality of the service you want to deliver to customers.
In the Gig Economy, the forecasting component of Workforce Management remains the same. We must still accurately predict the level of demand for each type of work. However, scheduling individuals for the anticipated work is quite different. We require new workplace rules such as:
What will be the minimum work session?
Duration of time off between work sessions
Maximum working hours per day and week
Employees in the past workforce scheduling desired predictable schedules with fixed shifts. Schedules would be the same every day for a set amount of time. Typically, project volumes would change faster than the ability of these stiff frames to adapt, necessitating overstaffing to avoid work delays.
Work management in the Gig Economy makes shorter schedule blocks with a broader range of start times available to employees. Gig workers will likely find some blocks that work well for their desired flexible schedule. On the other hand, if workers want to work a 40-hour week, they will probably have to choose schedules from some unpopular times.
Most businesses prefer gradually introducing Gig Economy scheduling rather than making a quick switch for all their employees. The work schedule software combines these incredibly flexible schedules with the conventional 8-hour/day regular timetables to achieve the ideal blend.
Balance staffing and optimize strategies
Work schedule software can be a powerful tool for increasing scheduling accuracy and balancing staffing levels while ensuring optimization as organizations wrestle with the steadily growing difficulties of managing gig workers. Using work schedule software to automate operations can reduce the intricacies for shift monitoring and time off requests, giving managers more time to focus on strategic workforce plans and aligning agents with customer experience goals.
The modern workforce is multicultural and constantly changing. Employers face opportunities and challenges as gig economy workers become more ubiquitous in businesses. Employers must be flexible in their workforce management strategies to successfully manage the gig economy agent pool.
Many organizations have implemented various workforce management solutions that account for a distributed workforce when creating forecasts and schedules to ensure operational efficiencies to maximize their efforts. As the advanced workforce evolves, countless opportunities emerge for those willing to take advantage; the key for any business is to leverage those opportunities wisely.