Overcoming the Challenges of Resource Management with Workforce Scheduling Software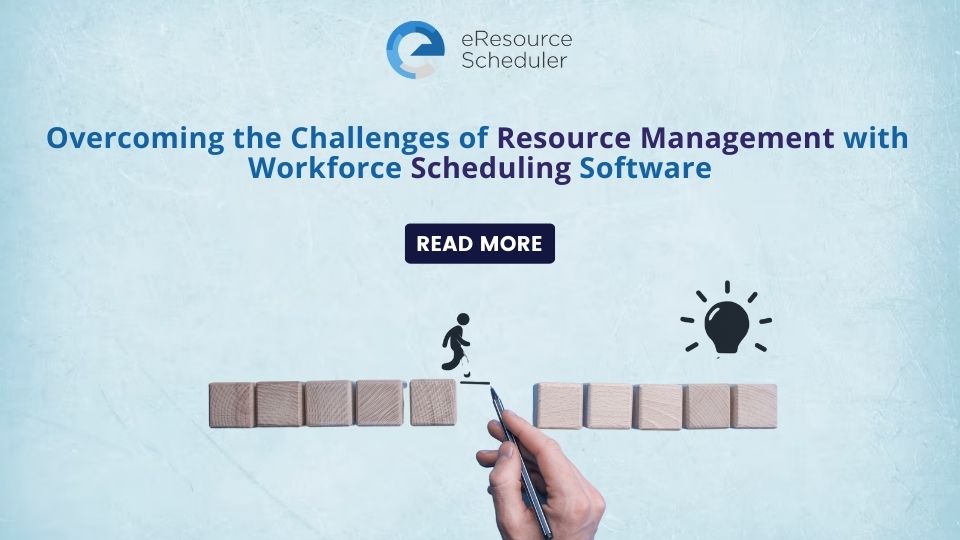 You may believe that your products and services are the primary drivers of revenue and profits. However, managing your employees (resources) can pose equally, if not more, significant resource management challenges. It is their labor, foresight, and abilities that impress customers, and those developing your offerings who satisfy them. As a leader, it is crucial to prioritize the management of your company's resources.
This can be challenging, no doubt! Especially, when today's work environment is shifting towards remote and hybrid teams. However, as your business grows, efficient resource management can be achieved through the adoption of technology.
In this article, we'll cover a few resource management challenges. We will also explain how workforce scheduling software can help.
Common Resource Management Challenges
Here are a few of the most common resource management challenges faced by all organizations, regardless of their size.
Poor Visibility on All Resources

The majority of companies have information on available resources just within their HR systems. Employee details are also split according to location. As a result, a project manager needs help to quickly determine whether or not the appropriate talent is available to them.

Resources Not Used To Max Capacity

With manual systems, it is hard to understand what the overall workload is for each employee. This is called resource capacity. What commonly happens is that few people are working extra hours, while others don't have much work on their hands. Resources should ideally be used at 70-80% of their maximum capacity. When this is not done, your business is losing out. Let us explain: your resource cost is $20/per hour. But, if the employee is only utilized at 50%, the company is looking at $10 of extra costs/per hour!

Difficult to Understand Resource Productivity

When there is no workforce scheduling tool, employee productivity is often just an estimate. Once managers have assigned a task to an employee, they often don't know how long it took the employee to complete it. Why is it beneficial to understand resource productivity? So managers can identify if there is an issue and step in. For instance, if a job is taking a week to complete instead of the three days it was planned for, you know something is wrong.

Manual Resource Allocation Takes Times

There are several instances where the sales and product teams could be working with multiple customers at the same time. Crucial time can get lost in allocating resources via e-mails and telephone calls. Also, the manual process doesn't allow a manager to "block" a tentative resource. A "hot" lead can get lost if the right employee isn't available to move the customer further down the sales cycle.

Lack of Analytical Data

It is not effective to rely on Excel spreadsheets to understand costs, resource capacity, and productivity. Firstly, one needs to program the correct formulas into excel to get an accurate report. Secondly, the data isn't in real-time and therefore doesn't present what's happening currently. Managers cannot make swift and strategic decisions on hiring, project progress, or employee strategy without access to the right and accurate analytical data.
How To Overcome Workforce Management Challenges
Today, technology has made our lives easier and simpler. Want to order something, there's an app for it. Need to view your bank balance? Another app for it. Thankfully, there's also technology that can help you overcome these resource management challenges.
A staff scheduling tool is management software that automates the entire hiring, scheduling, and tracking process for your resources. It's often known as a workforce or resource management tool also. The right software will improve your ability to hit your project and business goals. It will also help you improve employee engagement, streamline project planning, and keep costs in check.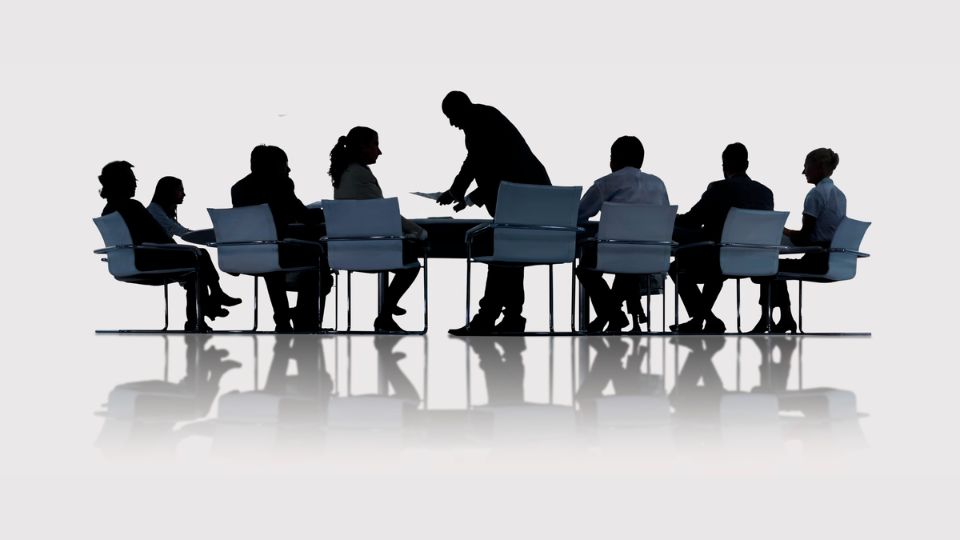 Next, we specifically address how a resource management solution can resolve the most commonly experienced resource management challenges.
Serves as a Centralized Database

In today's rapidly expanding mobile workplace, relying on location-specific resource databases or Excel sheets is ineffective. For example, a manager might not know that the qualified programmer for a project is available at a different location. Therefore, they probably will make an unnecessary and expensive last-minute hire to fill the skill gap.

A workforce scheduling software provides capabilities to store and access all key resource information (including expertise, availability, geographic location, and billing rates) in a centralized database. This information can be viewed by all necessary decision-makers to identify the right talent for a project. A centralized database will allow your organization to reduce assignment mismatches, unnecessary hires, and under/or overbookings.

Automates Resource Allocation and Scheduling Process

As mentioned earlier, a manual scheduling process doesn't allow managers to "tentatively book" resources for forthcoming tasks or projects. The schedule approval and change process, which often relies on email communication, is lengthy and bureaucratic.

Resource management software offers flexibility and greater control to managers. First of all, the software automates the majority of the process. It also provides real-time updates and communication to all members about assigned tasks and schedules. The software also provides the ability to "block" resources for pipeline projects.

Provides Real-Time Data on Capacity, Utilisation, and Finances

The biggest resource management challenge that can help you overcome is having access to real-time data that can drive decisions. A manager can configure reports according to what is most important for them — would that be planned vs. actual costs, delivery timelines, resource utilization rates, or planned vs. actual time taken?

With a scheduling tool, you can set overtime or resource capacity alerts to keep your budget and resources in check. The data can also provide insights into productivity. Are there too many administrative tasks that are draining resources away from billing-related activities? If yes, then one knows that the work assignments have to be changed.

Keeps Employees Engaged and Accountable

The last thing an employee wants is a job where they are constantly overworked. With job scheduling software, you can avoid overloading an employee. The platform also provides them flexibility in informing you about their work preferences. For example, an employee can block off their calendar for personal events and also highlight the type of roles that interest them. A manager can view this when they look at the resource profile. This will provide employees with the ability to maintain a work-life balance and also feel heard.

Secondly, the work scheduling software allows employees to see how their task fits into the "larger" picture. Everyone on the team can see if a task is taking longer than the allotted time. This visibility builds accountability because everyone needs to pull their weight. Let's not forget that this visibility also fosters open communication between members. Product Engineer A, who is running into a hurdle can see that Project Engineer X, based in Europe, has some experience in a similar domain, and reach out to them.

Embraces Remote Workplace Environment

We've said it before and will say it again, remote and hybrid work models are here to stay. A resource management tool will help your company embrace and support remote work culture. The software will allow you to track, communicate with, and empower remote workers to work towards a common goal.

Much of the current workforce values flexibility and seek hybrid work environments. They seek companies that will support their choice to work from home or anywhere else. By investing in an employee management tool, you're supporting the freedom of choice for potential hires. It will help you attract and keep top talent.
Software for Thought — eRS
Sold on how a resource scheduling software is the answer you were always seeking? If you want to experience the benefits for yourself, we encourage you to give a eResource Scheduler a shot.
We have all the capabilities and features that will make resource management a breeze for you. Let us help you overcome all your workforce management hurdles. Give our free trial a go.