A guide to creating the perfect teamwork schedule
Generate work schedules that capitalize on the team's strengths, help communicate shift-related challenges in real time, and respect your team members' work preferences with eResource Scheduler.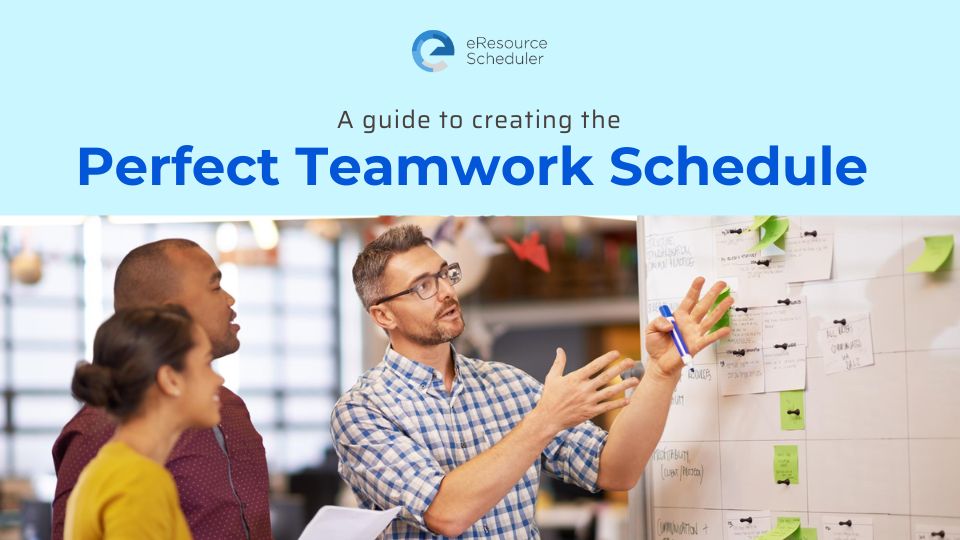 The most important aspect of any project is its team. Their work and time are critical to meeting project objectives and driving business growth. And, by effectively managing your team's time, you can empower each employee to perform at their best.
Work schedules are vital in this case. A work schedule, when executed right, renders the most of the team's bandwidth and ensures that the project or business has the efficient resources required for successful work completion.
In this blog, we will discuss how to create comprehensive and robust work scheduling practices that will simplify the process for you, your team, and your business.
What is a Work Schedule?
The work schedule is made up of various tasks and activities that a team must complete. It's organized chronologically on a timeline, a calendar, or a simple spreadsheet.
Consider the following information while you're scheduling work for your team:
Who is working?
On what project team will be working?
When will the designated team start and end the work?
Are the team members preoccupied with anything in particular?
Effective team scheduling allows project supervisors to manage their teams in a better way and ensures that the organization maintains high employee satisfaction and loyalty.
Different Types of Work Schedules
Full-time work schedule: Full-time work schedule includes 9-10 hours of working in a day.
Part-time work schedule: Part-time schedule includes 4-5 hours working in a day.
Rotating work schedule: When an employee's or team's working hours are fixed but they cycle between day shifts, weekend shifts, and night shifts.
Overtime work schedule: When a team works longer than their regular working hours, such as 8 to 10 hours per day.
Freelance work schedule: Employees on this schedule work on flexible hours and days, according to their e deadlines.
What Should Be Considered When Creating a Work Schedule?
While creating a work schedule, ensure that it is adequately staffed and each required position is filled.
Project managers need to focus on creating an error-free schedule. Even small variations can blow the entire schedule off track. Typical scheduling mistakes include
Over and under-scheduling: Employees can become overburdened with too many shifts. Or, if they aren't getting enough work, they might fail to meet their financial obligations. Avoid assigning too many tasks to a single employee to keep business costs low.
Scheduling incorrect personnel: Make sure that employees are assigned tasks based on the role for which they have been recruited.
Multiple work scheduling: It's simple to schedule the same employee for multiple tasks that begin at the same time. Make certain that each required shift is assigned to a different employee.
Understanding what a work schedule is and how to avoid scheduling errors is only the beginning. Let's dive deeper to understand "How to create work schedules for your team"?
How to create Work Schedules for your Team?
Creating a tailor-made work schedule will set your team up for success. An ideal work schedule is one that keeps team members happy while boosting efficiency and profits. How can this holy grail of work schedules be created?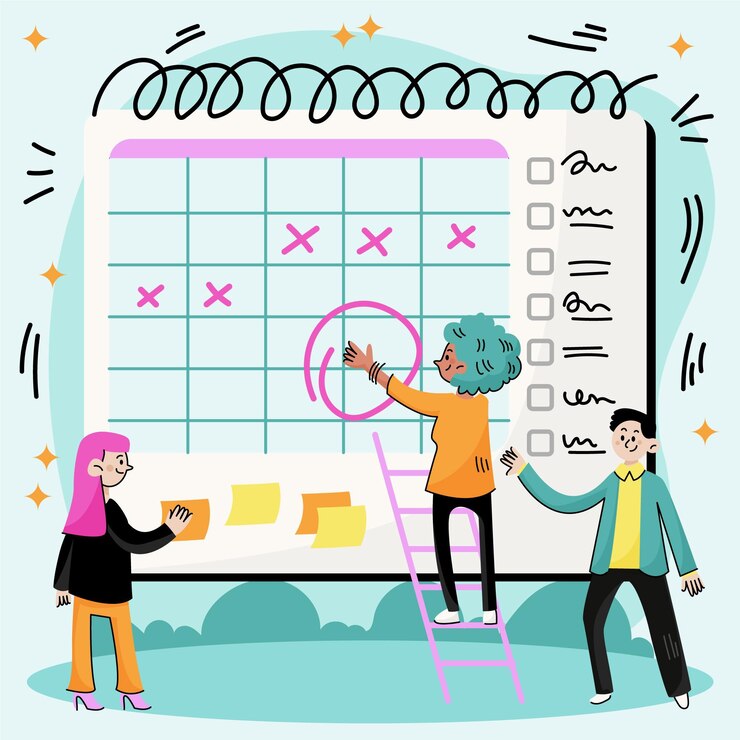 Use work scheduling software: Use a work scheduler with a robust feature. Built-in scheduling templates, customizable and simple to create schedules, aid in preventing over and understaffing issues, and so on.
For instance, eResource Scheduler has built-in time-tracking tools that help manage your team's schedules efficiently.
The work scheduling app allows you to set repeat tasks and schedules and send alerts to the team when there is a change in the schedule. The work management tool streamlines cross-functional team scheduling, alerts you on potential scheduling errors, and manages your team schedules in one place.
Know your team: Work management tools offer the flexibility and freedom to pick the best resource based on their skills, strengths, weaknesses, personality type, and other factors to create the best team.
Make a list of questions to ask when creating team schedules to aid in selecting the best employees before assigning shifts. The list of questions include:
Work schedule of that employee- full-time or part-time?
Skillset
Availability
Work preferences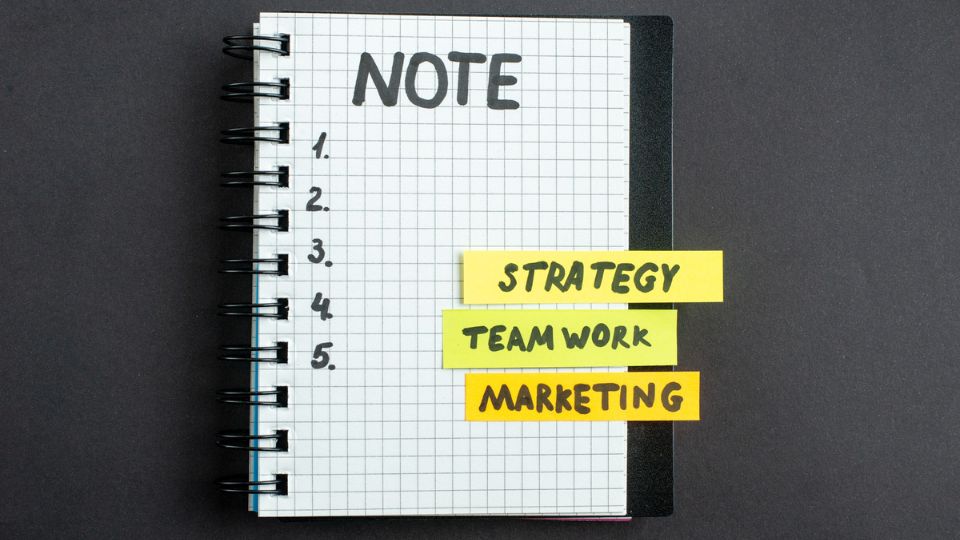 Create a schedule in advance: Creating schedules ahead of time reduces employee turnover caused by unforeseen work schedules.
Work management software generates and modifies standard schedules which team members can access quickly and easily. Using appointment scheduling software also provides detailed information about client bookings, which can be used to create work schedules to avoid potential delays in tasks.
Create an availability chart:Emergencies are inevitable. And, in long-running projects, there are times when we come across employee emergencies and need to find substitutes for their shifts. In such times, an availability chart makes everything run smoothly.
Create an availability chart with a list of employees, dates, and times they're available to work as a backup plan for the inevitable employee emergencies. This supports in identifying quickly which team member is available and willing to fill the extra shift, without interrupting the business operations.
Manage absenteeism: Establish policies for managing employee absences, such as vacations, unplanned absences from sick team members, and holidays.
Work schedule software eRS, for instance, has features that help in managing all aspects of your employees' leaves, absences, and other accommodations.
This software also guides managers and team members through every stage of the leave process, from initial requests to return-to-work authorization.
Effective communication strategies: Effective communication is the backbone of any organization. Developing effective team-wide communication strategies provides team members with a clear understanding of where to find access to their work schedules.
A team scheduling app that allows team members to instantly view their assigned shifts, potential work schedules, and request time off.
Utilize a work schedule maker that includes instant messaging and group chat features for quick and easy information dissemination and responses to help streamline communication flow.
If your organization is still following the pen-and-paper method, consider switching to work automation software, which creates a great channel of communication among the team members. Furthermore, communicating with a specific individual, a group, or all employees at the same time becomes easier.
Share schedules on time: Employees are always anxious when a new work schedule is released. Most people will go to their personal calendars to start planning their personal lives and determining whether there are any major conflicts. They might take some time to get aligned with the new schedule.
Most importantly, as a project manager, you must allow time for those conflicts and the changes they bring to be resolved. As a result, it is critical to share the schedule as soon as possible.
A cloud-based app is the quickest way to distribute a schedule. These apps allow you to post work schedules online and give team members access to view them throughout the project cycle. Work planning tools are much faster than creating schedules in Excel and handing out printed copies. Additionally, when any changes are required to the online document, they are immediately visible to everyone involved.
Always have a backup plan: Prepare a backup plan for the unlikely event that none of the team members can make it for their shift, or substitutes fail to fill in quickly. Create a list of trusted part-time employees or outsourced temporary employees to ensure that business operations remain uninterrupted and on schedule.
Start Creating Automated Team Schedules
There is no quick fix for an effective team schedule, but using a dependable schedule maker tool and sticking to tried and true methods can work wonders.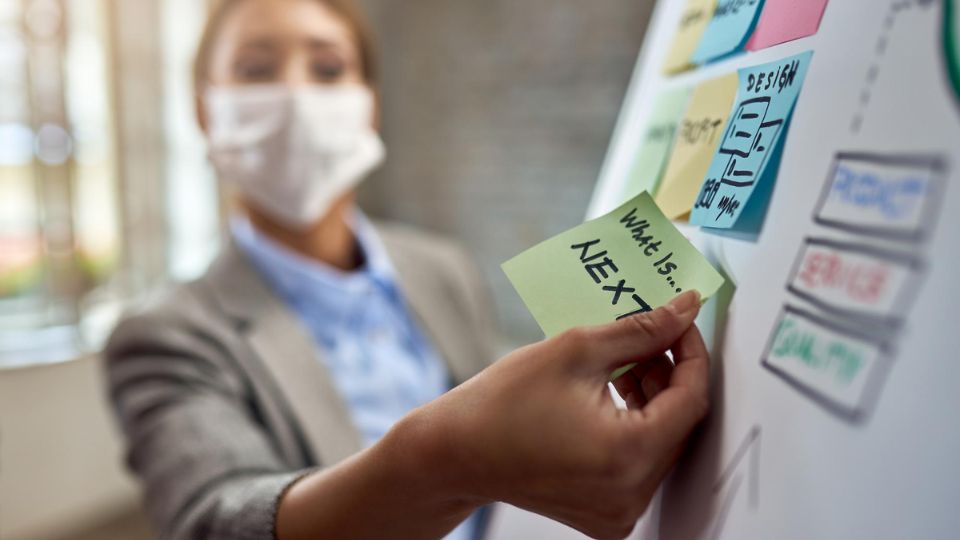 Use the suggestions in this guide as building blocks to create a team schedule that impresses internal members and customers while also optimizing business productivity and, ultimately, increasing profits.
Choose a work schedule software that is efficient and eliminates the need for time-consuming scheduling. Once you've mastered the creation of schedules, you'll notice how the business runs more seamlessly. And with the ease of automation, you'll find yourself questioning, "Why didn't we do this earlier?"
Unlike Excel, these work management tools are designed to plan and create efficient work schedules. The benefits of the work scheduling app are
Intuitive and interactive
Easily accessible by both- project managers and team members.
Ideal for frequent changes in schedules.
Packed with features that boost team productivity and optimize work.
Manage Your Team's Work Schedule Successfully
Work schedules are time-consuming tasks in project management. Instead of waiting until productivity bottlenecks ruin work schedules, consider ways to improve them proactively.
Fortunately, eRS can help with scheduling and ensuring your employees are where they are supposed to be at the right time. So don't put it off. Try eResource Scheduler today.