Top 10 Employee Scheduling Software for 2023
Employee scheduling software is an important part of running your business. Most businesses still use traditional methods to schedule their employees and track them through inefficient ways that create hassles in the longer term. In this blog, we will talk about the importance of employee scheduling software and also list down the top 10 employee scheduling software for 2023 that can help you towards better employee scheduling.
Managing employees can be a big hassle when you have a large team running your business. There are a lot of instances when businesses face challenges related to overscheduling or not assigning the right task to the resource based on his/her skillset, which might lead to project failures. To solve such challenges, Employee Scheduling Software can help meet business goals and project deliverables while managing and monitoring resources as per the best industrial practices.
Employee Scheduling Software is an effective tool to ensure team scheduling while keeping the alignment of compliances, time management, and resource planning in an organized manner. It helps an organization to focus on business by efficiently meeting critical resource needs.
What is Employee Scheduling Software?
Employee Scheduling Software is a tool that helps businesses create and manage employee schedules to run the business efficiently with proper planning keeping in consideration various aspects related to resources. This type of software can be used to track employee availability, create shift patterns, and track time off requests.
These days, resource scheduling software comes with many features targeted toward bundling solutions that can be useful for both businesses and employees. The various features of employee scheduling software are timesheet management, shift planning, payroll management, resource reporting, resource availability, etc.
Why do you need Employee Scheduling Software?
Employee Scheduling is one of the major parts when it comes to managing a business efficiently. With employee scheduling software, you can easily create and manage employee schedules. You can track employee hours, assign shifts, and manage vacation and sick days. This can help you to improve efficiency and productivity in your business. Employee scheduling software can also help you to save time and money.
How Employee Scheduling Software Can Help Your Business?
The employee scheduling software is designed to cater to the specific needs of businesses in terms of managing resources in a better way. It might differ in terms of operations for different companies, as every company has a different time schedule and different requirements to manage resources. So, having the right kind of resource scheduling software can be a boon for your business.
Here are some of the tasks performed by Employee Scheduling Software: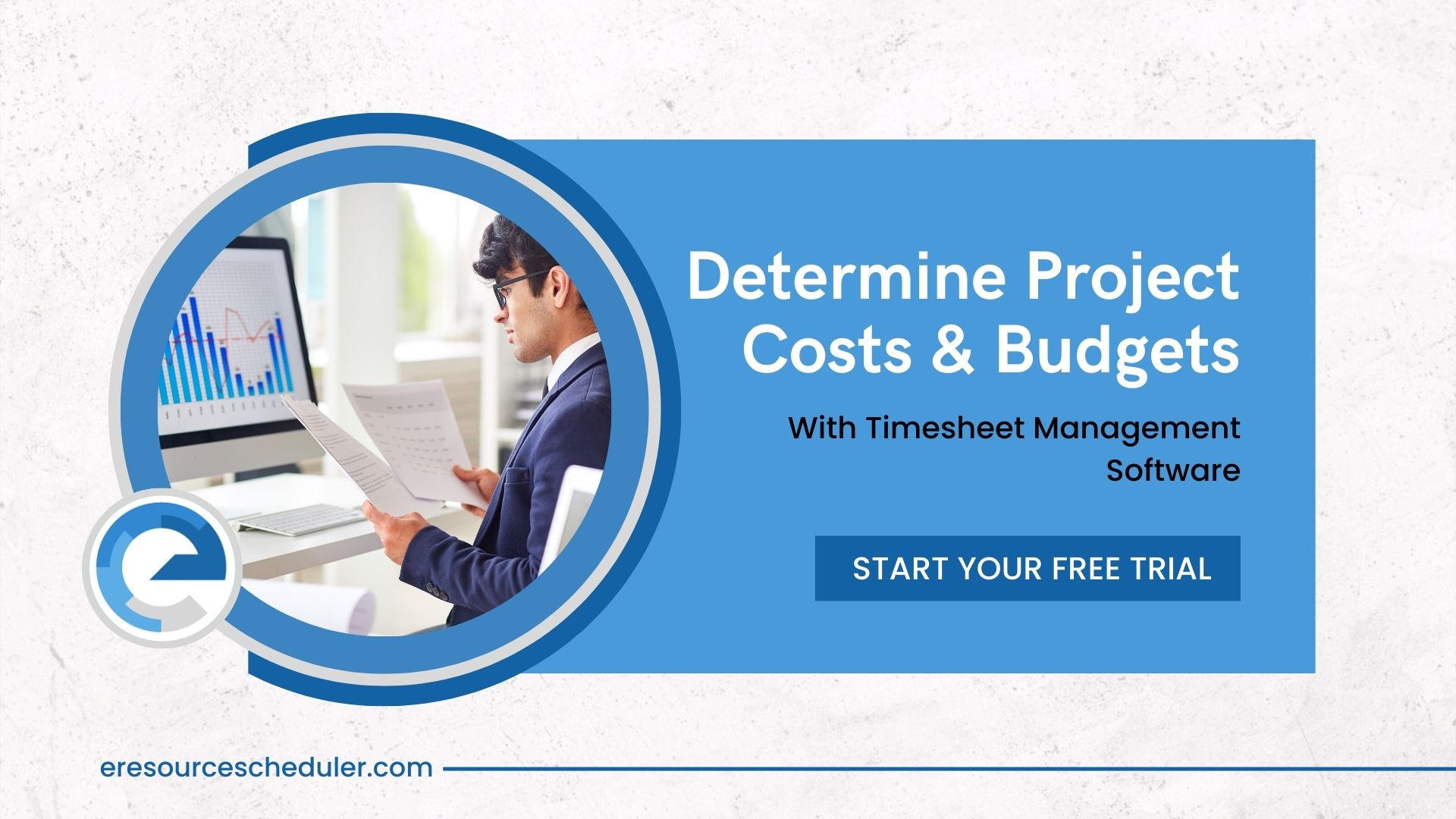 Automates resource scheduling:The tool automates leaves, calculates overtime, time shifts, etc for all the resources spread out in different locations, efficiently so that the manager can get a clear view of the availability of the resource. It also notifies and creates time schedules based on resource availability to accelerate resource management in an efficient manner.

Automates Resource Scheduling: The employee scheduling software automates the tasks such as applying for leaves, assigning time shifts, checking work schedules, resource availability, etc. Through this, a manager can get a clear view of resource management with proper reporting.

Improves Business Efficiency: With employee scheduling software, you can easily track and manage which employees are available to work at specific times. This helps you avoid overscheduling or understaffing your resources. You can also use the software to track employee productivity and performance which in turn will improve your business's overall efficiency while aligning resources toward the allotted task.

Mobile App: The team scheduling software can be used on mobile devices to allow ease of accessibility for team members to plan their leaves or schedule a shift. It also has a feature for managers to approve or reject requests as per business requirements.

Time Scheduling: This is another great aspect of employee scheduling software as it allows managers to assign resources to various projects or tasks as per their skillset, availability, workload, etc.

Analysis and Reporting: This is one of the crucial functions to help businesses keep track of employee schedules that can help in assisting in payroll management and project management.

Attendance Management: Many businesses face problems related to no-shows and impromptu leaves and employee scheduling software can solve this hassle by offering a better way to manage leaves or shifts through a single dashboard.

TimeTracking Management: In a scenario of remote working, companies can use employee scheduling software to let users clock in and clock out shift schedules in an effective manner.
Top 10 Employee Scheduling Software for 2023
If you are interested in learning more about the Top 10 Employee Scheduling Software 2023 take a look at this list we have compiled for you.
1. eRS Cloud - eResource Scheduler
eResource Scheduler (eRS) is a cloud-based resource scheduling software helping businesses optimize their resource utilization by offering them a centralized solution focused on managing resources, capacity planning, project scheduling, etc. With eRS, organizations can improve visibility into project schedules, identify potential resource conflicts, and make better-informed decisions about resource allocation. It also offers an integrated suite of tools for resource managers, including a real-time resource utilization dashboard, project portfolio management, and resource utilization reporting.
Forecasting model presents upcoming pipeline projects and its demands which helps identify resource shortages or skill gaps in advance. This enables management to make strategic decisions on hiring or training staff.
2. Monday.com
Monday.com is a flexible resource scheduling software offering visualization of weekly schedules in a better way. With access to over 200+ templates, It provides a visual interface that makes it easy to see which resources are available and how they are being utilized. Users can easily see the resource utilization through a calendar format or Gantt chart.
Monday.com is a valuable tool for any organization that needs to optimize its resource usage. It also offers integration with common productivity tools like Google Docs, Zapier, Slack, Microsoft Teams, etc.
3. Paycor
Paycor Resource Scheduling Software automates the process of scheduling resources for businesses more dynamically and flexibly. It allows businesses to set up rules and preferences for how resources should be scheduled. This can save businesses a lot of time and effort, as they no longer need to manually schedule resources. Additionally, the software can also help in routine tasks related to onboarding, payroll, reporting, etc.
4. OnTheClock
On-the-clock resource scheduling software is an excellent tool for managing your time and resources. It is simple to use and very effective as it offers time-off tracking, resource scheduling, and lots more in a single software. It even lets you record the location of employees along with time-tracking functionality to ensure business compliance. This also comes with the option to integrate with popular accounting solutions and payroll providers like QuickBooks or ADP.
5. OpenSimSim
OpenSimSim is another resource management software that helps hospitality companies better manage their workforce. This staff scheduling software provides a centralized platform for managing employee availability, shift patterns, and vacation requests. OpenSimSim comes with a Team Messaging option to improve communication and collaboration between managers and employees and to make it easier to identify and resolve staffing issues. It can also help in facilitating payroll management based on resource scheduling data.
6. Rotageek
​​Rotageek comes with a one-click auto scheduling that can create optimal schedules for your resources while keeping business preferences in mind. It is one of the smartest workforce scheduling software that can be used for managing shift time patterns with multiple scheduling options. It can also be used for shift swapping, employee availability, leave management, and lots more tasks related to enterprise workforce scheduling.
7. Tanda
Tanda is an effective staff scheduling software that analyzes and puts resources in the right place while evaluating where the resources are required the most. It is a perfect tool to build workforce roasters without any hassles with features like- dashboard metrics, attendance management, automation, etc.
8. QuickBooks Time Tracking Software
QuickBooks Time Tracking Software for Resource Scheduling is a cloud-based time tracking and resource scheduling software that allows you to see how your team is spending their time, so businesses can make better decisions about resource allocation without facing any challenges. The software includes a dashboard that gives you an overview of your team's time, as well as detailed reports that show you where time is being spent. It also allows employees to keep time trackability and manage their work schedules or timesheet with a single click through a mobile app.
9. Factorial
Factorial is another great tool for efficient employee scheduling that lets businesses empower their employees to perform time tracking, time management, shift management, etc. It also lets employees track their performance through effective data analysis and management features built into the application. It can also work as an end-to-end resource planning tool that can offer expense tracking and payroll automation. Overall, The Factorial is the one-stop solution for managing various aspects related to resources.
10. Homebase
Homebase is another perfect choice when it comes to resource scheduling and managing time scheduling for teams. This software lets you manage your resources more effectively, optimize scheduling, and improve overall business operations. It has built-in schedule templates which you can use to create interactive work roasters based upon resource scheduling effectively and efficiently. The in-app notification and scheduling feature in this app keeps resources updated about their shift schedule through text messages or reminders to keep things on track.
How to Choose the Right Staff Scheduling Software?
Hope you find the list covered in this blog insightful. While eRS offers many advantages to businesses, it is crucial to evaluate the exact needs of your business and accordingly select the solution that matches your employee scheduling needs. Here are some of the prompts to help you better on this:
Ask Questions Related to Your Business: You need to consider the specific needs of your business and ask yourself a few questions. What kind of business are you running? How many employees do you have? What are their schedules like? Once you have a good understanding of your business's needs, you can start evaluating different software options and choose the one that fits your expectations.

Check for Reviews & Testimonials: Once you have gone through the list of top 10 employee scheduling software, you should also read online reviews, talk to other business owners, and get a feel for what each option has to offer. Once you've narrowed down your options, you can start comparing prices.

Features and Functionalities: Employee scheduling software comes with a lot of features and you need to evaluate which features might be apt per your business scenarios. In various conditions, some features might be quite useful for you to manage your resources in a better way.
Conclusion
Hope you liked this article featuring recommendations for employee scheduling software for 2023. As we have covered everything in an in-depth manner, you might have got the right clarity to choose the best software for your business.
Share The Blog