eResource Scheduler - The Best Time Tracking App
A best time tracking app packed with additional workforce management features which support the organization to develop a high-performing team that attains its goals every time.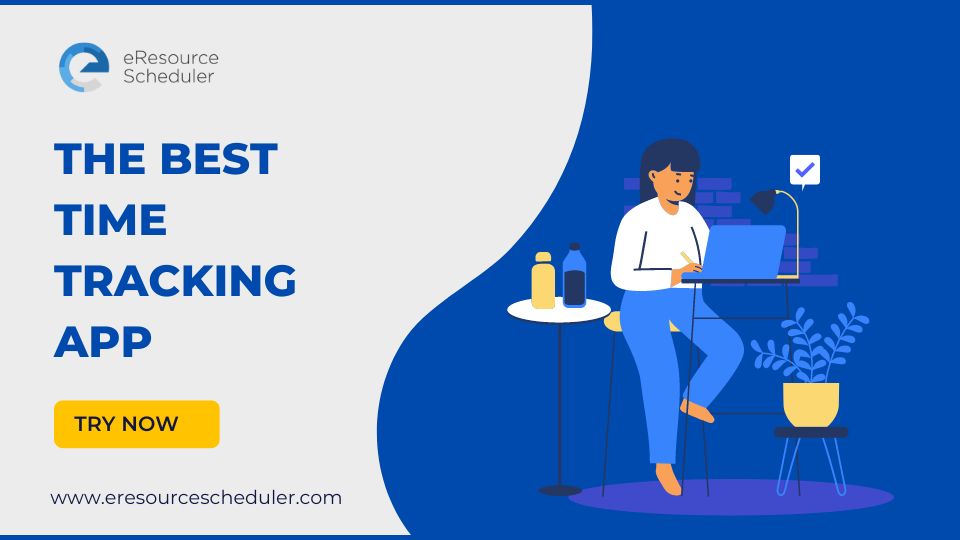 Use Best Time Tracking App To Boost Productivity
There are countless ways in which eResource Scheduler improves the everyday work for managers and employees alike. Here are a few reasons why the eResource Scheduler best time tracking app is a perfect choice for any organization:
Timecards used for time tracking
Minimize business losses
Avoid burnouts
Automated team management
Color codes for identification
Multiple options to fill the timesheet
Configurable Timesheet
Automated and manual approval
Approval screen
Approval Workflow
Time Tracking Report
Planned v/s actual reporting
With a rich set of features, eResource Scheduler comes to the top when related to user experience and price performance.
A ubiquitous platform for running from a small size business to a large size organization. eResource Scheduler powerful project management to best time tracking app, resource scheduler, resource planning, and unified tool to run an organization. Completely customizable and can be turned on and off for the entire organization or individual users.
Unique Functionalities Which Make eRS a Leading Best Time Tracking App
Undoubtedly, technology has allowed us to connect, perform, and improve the productivity of our resources beyond what was once at the wits' end for the managers, and one of the significant ways is through the best time tracking app. To dive deep inside we need to understand the unique functionalities of eRS which crowns it the best time tracking app:
No more manual time tracking: The best time tracking app which automates the entire process. No manual entries reduce manual errors, Employee tracking application starts the moment the employee login and ends with the logout.
Administer the work progress via detailed reports: Detailed reports such as planned v/s actual resource utilization provide actionable insight with quick differentiation between the scheduled efforts v/s actual efforts at all the levels. It gets easy to understand the gaps and leakages with eRS Enterprise time tracking app.
Optimize your resources: Estimate the project cost, assign hourly rates, dispense invoices, and control expenses. Time tracking and Project Management become easy when you have a bird's eye view of all ongoing processes.

Run organization smoothly: eRS isn't just about time tracking. eRS helps in trouble-free work allocation and monitors absenteeism, keeps informed about remote workers, and runs a hybrid office all on one platform successfully.
What will you achieve from eResource Scheduler?
An uninterrupted workflow and healthy work-life balance for every employee.
Best time tracking apps can give you a detailed insight into the productive and non-productive time spent on each task. Managers can also use the data from previous projects to estimate the time required to complete a similar project in the future. Accordingly, the Time Tracking app has proved to be a blessing for employees in managing their work-life balance. eRS enterprise best time tracking app offers
Flexible Schedule: Time tracking is a proof of work and eRS time tracker gives chances for employees to plan their schedule independently, while managers can simply monitor the work progress no matter where employees are working and when they choose to work.
Less Non-billable hours: Employees' time is essential. eRS time tracker reduces manual efforts and time-consuming activities like filling the work data in excel, planning the actions, etc. by automating the process. Work automation drives employees to become more productive and focused on the tasks assigned. High productivity correspondence to high billable hours.
Time tracking through timecards: Timecards capture the actual time spent by resources on projects, tasks, and personal work hours by using an in-built timesheet management module. Hence this makes it easier for managers to calculate the billable hours of each project and raise the bill to the clients.
Informative approval screen: Information about all timesheet entries on a single screen facilitates making informed decisions. Powerful filters and identifying the important information, user-friendly features like bulk processing saves time and increases efficiency.
Improve team performance: During the annual review of the performance, it is great to refer to data. Managers can pull numbers of individual employees and how they compare to the rest of the team members. This data is also helpful for employees to see how their performance stack up. This helps managers and employees to identify strengths to emphasize and weaknesses to work on.
Additional value when selling: For an organization, it becomes easier to sell the product, and being able to provide the timesheet records proves extremely valuable. This shows organizational professionalism with a reputation of accuracy, and clients can see at a glance what kind of output they can expect from the team.
Check if you are making money: With eRS best time tracking app managers can have clear visibility over how much time is spent on different jobs and can learn whether they are making profits or not.
eResource Scheduler is a simple-to-use best time tracking app that combines crucial features of Resource Management, Time Tracking, Finance, Resource Scheduling, Project Management, and Real-Time Reports. Additionally, this collaborative time-tracking tool is designed to help managers and their teams identify unproductive habits by storing applications into Billable and Non-Billable hours.
Time to Think- is Time Tracking Right for Your Organization?
So by now, the advantages of best time tracking apps are becoming pretty clear. But is it the right call for your organization? To help decide if an employee time tracking app is the right option as yourself if you have experienced any of these:
Lost time and costs due to false logins and early logouts?
Inaccurate manual time causing increased wages, overtime, and absenteeism?
Time wasted and productivity scaled down because of employees not staying on task?
Blown up budget due to poor allocation?
Are employees wasting time by engaging more in unproductive activities?
Incorrectly billable hours by the contractor?
Time and productivity wanted in the manual filling of timesheets and activity logs?
Difficulty in determining the actual staffing requirement due to inaccurate project time calculations?
Having no visibility of time, worked by remorse workers or freelancers?
For any result-driven workplace, these inefficiencies and costs which come with untraced time are an everyday reality. The truth is that even 5-10 minutes of unproductive work has huge ramifications for company performance. And when nearly 3 out of 4 employees are distracted during essential working hours- the reality is the cost and prevalence of unproductive hours can be a wreck and is completely immeasurable without time tracking software.
What Type of Team Believes That eResource Scheduler is the Best Time Tracking App?
Today's versatile eRS best time tracking app for employees is used worldwide by almost every type of organization from small businesses to large enterprises. Here are some of the organizations that believe in eRS time tracking app:
Office workers
Architects, Engineering Firms, and Construction Firms
Law Firms
Accounting Agencies
Remote Teams
Startups
Fast Growing Teams
Small to medium size businesses
Software development Companies
What do you need to track?
Before deciding on the best time-tracking app, be sure to have a deep thinking about what you need to track. Getting your team involved in this brainstorming is a wise idea. Below is a checklist of the main elements that need to be tracked:
Work time tracking.
Overtime tracking.
Billable hours tracking.
Budget tracking.
Checkin & checkout time tracking.
Project time tracking.
Idle time tracking.
Task time tracking.
The next step is to examine eRS's features that will help you track what you want.
eResource Scheduler features to track time effectively
Most businesses are serious about managing time to maximize productivity and just don't look for a single functionality software. Typically a combination of an automated best time tracking app and project time tracking delivers the most exceptional result. Many time-tracking apps come with either one or two of these functionalities, but eResource Scheduler is packed with all the key functions into one single solution while delivering highly flexible customization.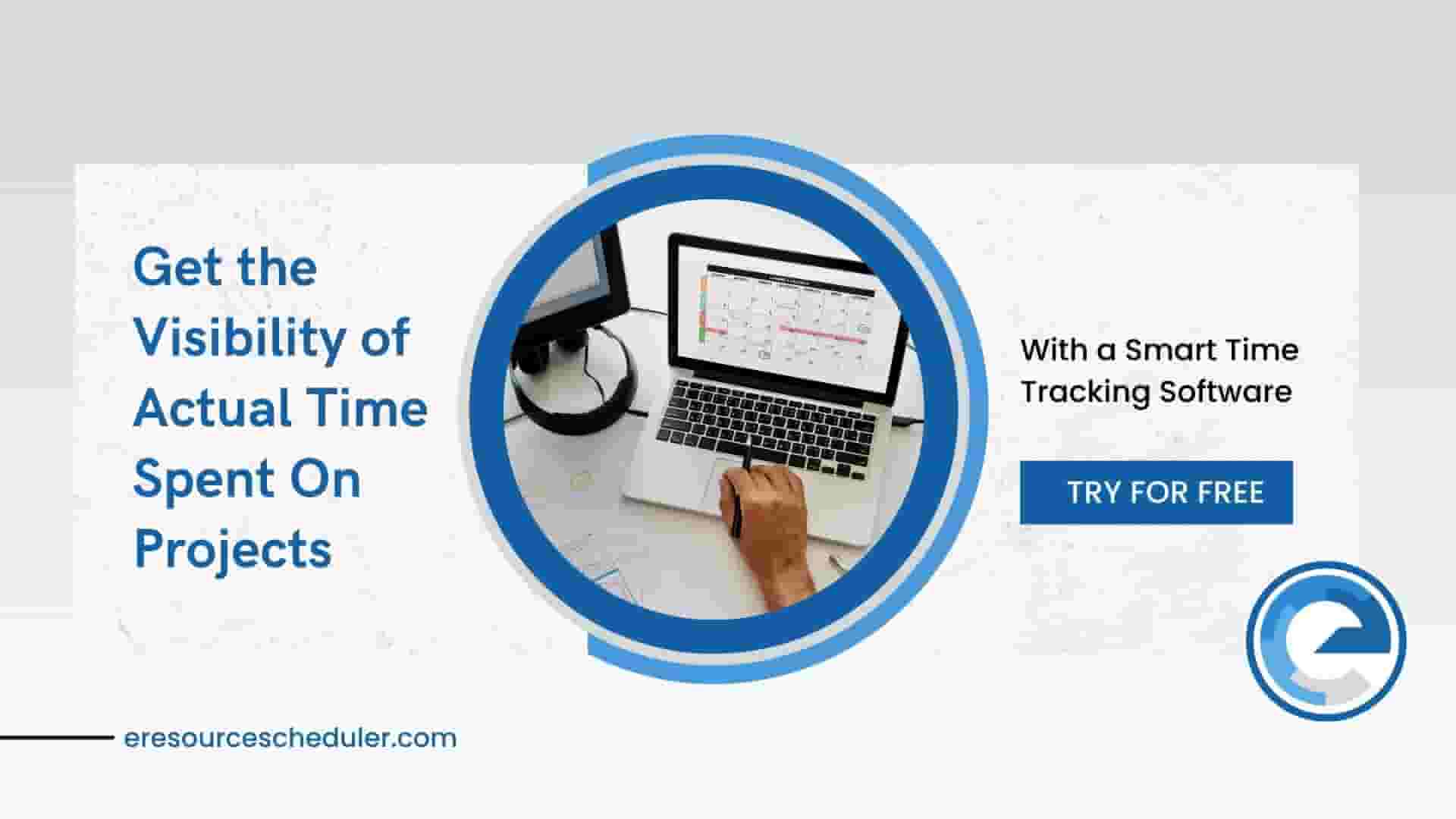 Just be warned, often customizations and multi-functionality come with a price. Take a look closer at eRS's additional features below:
Is it worth using free time tracking software?
Improvements can only be possible if there is a scope of measurement. Free time tracking software is only possible for only those who cannot afford a premium time tracking tool to put numbers on their work hours and productivity.
While most free time tracking tools lack advanced features, they only enable the basic features, including manual or automatic time tracking. If your business demands more advanced features like configurable timesheet settings, approval workflow, or approval screen, etc, worth investing in a best time tracking app that provides them.
Try eRs Best Time Tracking App in Your Business
By now it is understandable the productivity, performance, and cost-saving advantage of time-tracking apps. Modern tracking technology like eRS is simple to use and customized. Even so, the decision to install enterprise time-tracking software depends on the team's structure, goals, and priorities. As likely said What's right for one isn't always for another.
The only way to buy the best time-tracking app for your team is to try it first. That's why eResource Scheduler invites you to try a 14-day free trial. Install eRS on every device, track every minute of work hours, try every feature, and make a smart decision.