Managing Overtime and Time-Off Requests with Work Timesheet Software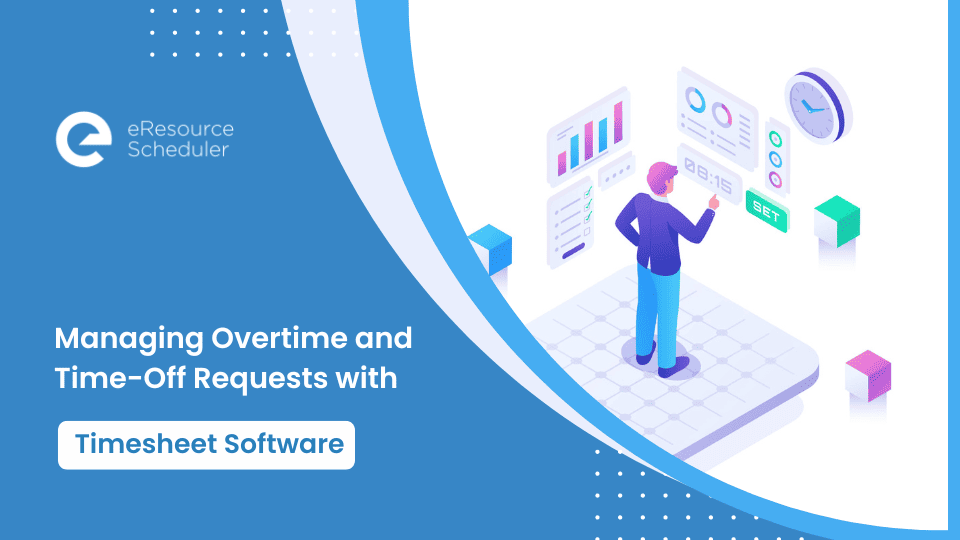 The typical work-day, across the globe, is 9AM to 5PM. The average workweek for a full-time employee is 40 hours per week. However, we all know that these hours and figures are arbitrary. More than often, these hours will change based on work requirements. Someone will be burning the midnight oil and others might place time off requests.
As a manager, budgeting overtime and managing leave requests can be a headache. It's not difficult, but it's definitely not a top priority. There are other, more pressing concerns that need to be handled so your business or project keeps running smoothly.
You'd be happy to know that you don't need to have a super human IQ to manage these overtime and time-off requests. Here are our top tips for managing these requests. We even recommend a solution that will make this time tracking process simpler.
Why You Need to Manage Overtime and Time Off Requests Correctly
Frequent overtime and time off requests affect a company's budget. When not tracked accurately, these costs can creep up and take your company into the red.
We understand that overtime is a common solution to the majority of project constraints that arise from frequently changing work scope and environment. While it may seem to be the only option to get work done so deadlines are met, it often takes over the company budget and can impact your bottom line. For example, your company managed to deliver the project on time, but it required excess overtime work. You can't deem the project a success, because the expenses skewed the profitability.
Overtime and time off requests also have to be tracked correctly because you need to ensure fair pay for your employees. Let's look at the following scenario. Robert didn't clock in until 10 AM because he had an off-site client meeting at 8 AM, and Emily worked three extra hours last week. If these times aren't tracked properly, both Robert and Emily will miss out on the pay that they are entitled to.
Time tracking has to be done for legal purposes as well. Countries have varying laws that stipulate when overtime pay kicks in. In the U.S., the Fair Labor Standards Act (FLSA) requires employers to keep legal records of the hours their employees work and the wages they pay them.
Lastly, proper time tracking will give you valuable insight on employee attendance, costs, and productivity. You can use this data to make improvements in HR and operation policies. For example, poor employee attendance could be the result of low employee engagement.
Time Tracking Methods
There isn't one single way to time track employees. We've outlined some common ways you can manage these metrics.
Paper Timecards
You can be old school and use those time cards or the paper and pen system to record every employee's working hours. While this method does seem cost effective, it is time-consuming and prone to multiple errors. For instance, someone can forget to fill in the card when they enter work and then make an error on the hours they work. Let's not forget, these loose cards and pieces of paper can go amiss quite easily.
Excel Spreadsheets
Using Excel spreadsheets or Google Sheets is the most popular way to record hours worked, time off, and overtime. You might be thinking, "I am using technology here so I am set." But, we would like you to reconsider. The data in the Excel sheet is static and therefore doesn't present a real-time scenario of who is working on what. Furthermore, data entry is manual and therefore prone to multiple human errors such as entering in the wrong timesheet, or inputting incorrect hours. This information can also get lost in various email chains.
Timesheet or Time Tracking Software
Using technology such as time tracking software is the simplest, error-free method of managing overtime and leaves. It doesn't take much training and also automates much of the process. With software, HR doesn't have to sit and calculate how many hours an employee has worked and calculate the pay. The system does that on the go.
Secondly, the software allows you to cut down on overtime expenses because you can assign tasks as per the load or capacity of a resource. With capacity planning capabilities, a manager is able to plan accurately and ensure that the projects that are taken have an adequate supply of resources.
The time tracking software can also be used to set parameters and processes for leave approvals. A manager can customise the dashboard to allow employees to enter their availability and even set a cap on how many additional leave requests or shift changes they can make in a month or so.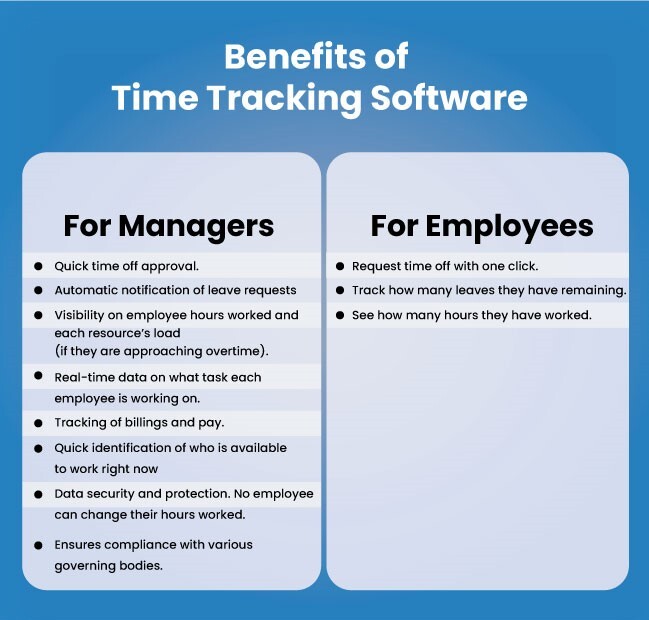 How to Reduce Overtime Expenses?
As mentioned earlier, overtime comes at a high price for any company. And this is not just from a cost standpoint. Too much overtime work for a worker, and they will be burned out and not perform at their potential. It can also make them look at external career opportunities.
Here are some ways you can go about improving the occurrence of overtime and then manage it better:
Create an Overtime Policy

A written overtime policy should include the definition of overtime for the company, while taking local, state, and federal laws into account. The policy should spell out the plan for overtime pay. It should also explain the procedure for scheduling and communicating overtime work. It is advisable to consult a labour law while drafting this.

Provide Your Resources With Adequate Time and Support for Tasks

Overtime should be treated as an exception and not the norm. To prevent overtime from escalating, make sure your workers have the skills and support they require to perform their job. This could be in the form of upskilling talent or automation tools. A time tracking tool can again help with allocating sufficient time for tasks and identifying if and where there is a skill-gap.

Identify Overtime Patterns

Study the data and see if any overtime pattern is emerging. Do you see more overtime happening with a certain skill-set of resources? This might indicate that the company needs more hands on deck (more employees with a special skill set). You can use a timesheet for employee management software to set up tracking alerts for hours worked by each employee. If an employee hits their maximum hours for the week earlier than expected and is working extra, you know it's time to make schedule adjustments.

Cap Overtime and Implement Flexible Work Hours

Overtime doesn't have to be an endless cycle. As an employer you can cap how many overtime hours an employee is allowed to work. This, again, can be done via a timesheet tool. Also, embrace the flexibility of work hours. Research shows that employees are more productive when they get a choice over hours they work and where they work from. A timesheet software allows you to track what an employee is doing in real-time, no matter where they are based.
How to Manage Time Off Requests
Time off is required for all employees. Actually, having sufficient personal leave tends to make employees come back more engaged and productive. But, there's a fine line between a healthy amount of time away from work and one that starts to negatively impact the work environment.
Create a leave and time-off policy

You want your employees to feel refreshed and recharged so they can work better. They also should be afraid of backlash if an emergency requires them to step away from the office. To maintain a healthy work culture, create a time-off policy that meets your business's needs. The most common policies currently used are:
Flexible — there is no limit for time off, all depends on the manager.
Up-front — A set amount of days are given to employees that they can use at their discretion.
Accrual — The number of time off days are tied to the number of hours worked per week or month.
Before selecting a time off policy, make sure it's suited to your business's needs.
The policy also needs to mention what the approval process will be. How can employees request time off? Do they need to write an email or enter it into a system? If they're asking for more time off than what's available to them, what reasons are acceptable? Will they get paid for extra time off?
Communicate the policy
The time off policy has to be communicated with respect and transparency. The clearer your policy is, the easier it will be to communicate and manage. Store this information in a place that is easily accessible to all employees. A timesheet software can aid you here.
Invest in a Timesheet software
Make your business operations smoother and run more efficiently with a timesheet software. It will not only help you stay in compliance with various federal, state, and local offices but also help you identify who is available to take on extra work.
This software will automate the leave and approval process and provide employees transparency on how many leaves they have available. The system can also be customised to include local and national holidays for each employee, regardless of their geography. This will again save you from making scheduling errors.
What is eRS?
eRS is a new-age, resource management platform that allows human resources and project management teams to identify, track, and engage employees through a project life cycle. eRS goes beyond vacation and sick leave. The software's other capabilities include real-time reporting and analytics, attendance tracking, financial reporting, and customisation.
We offer a free trial so you can dive into the software, experience how user-friendly it is and see how it performs on a day-to-day basis.