Top 8 Resource Management Software in Healthcare
Managing an enterprise is like steering a ship in rough seas. You've got to navigate skillfully through the storms – resource allocation, handling project deadlines, impressing clients, running meetings, planning budgets, training and hiring staff – and more.
Just like a ship sails through rough weather with its trusted engines, you need the right set of tools to overcome various challenges.
Finding the right tool that works for your business is like searching for a needle in a haystack. With hundreds of project management tools out there, how do you choose the right ones? Worry not, we've compiled a list of the top project planning tools that all enterprises need.
Let's get started.
1) eResource Scheduler for Coordinating Resources and Scheduling Workloads
Irrespective of the size of your organization, you need a robust resource management tool to ensure that all projects proceed according to plan. Many enterprises have geographically distributed teams and different types of employees – full-timers, remote workers, part-timers, interns as well as 3rd party vendors. Add to this the complication of unplanned downtime thanks to vacations and sick leaves.In order to ensure optimal planning and resource allocation, it's important to find the right resource planning tool.
eResource Scheduler is the leading resource management software in the world used by a large number of enterprises across industries. A simple and intuitive user interface coupled with a wide array of useful features makes it an excellent choice for resource management and resource allocation.
Why eResource Scheduler?
Its features include a central repository of all resources, real-time resource availability, resource utilization ratios, time-tracking, click and drag resource assignment, and more.
Team members can see a personalized overview of their assignments, with just a few clicks.
Additionally, all changes are updated in real-time, meaning team members receive notifications of any changes in the tasks assigned to them.
Powerful reporting makes it easy for project managers to filter assignments by resource, projects, departments, and more.
Quickly track resource utilization so project managers can ensure fair distribution of work.
Track billable time, see holidays, and leave so that you can plan and prevent resource conflicts.
An intuitive dashboard loaded with feature-rich widgets that present key numbers like resource availability, utilization in easy-to-understand graphs, and charts.
It also helps in resource forecasting, so that you can plan and hire additional resources if required.
It's available as both a cloud-version and an on-premise version. You can choose the required format to suit your business needs. The most significant benefit of the eResource Scheduler is its configurability. You can alter fields and reports to suit the specific needs of your enterprise. It also has an API that makes it easy to integrate with other third-party enterprise tools like ERPs, CRMs, HR management systems, and more.
2) Basecamp for Task Management & Collaboration
A few years back, most businesses relied on emails for task assignments and collaboration. But, wading through endless office emails isn't a reliable way for task management. Enter Basecamp.
It's one of the most popular project planning tools for businesses of all sizes. It features an advanced dashboard, a calendar, native chat app, message boards, and file-sharing make it an excellent choice for team members to collaborate and work together.
Why Basecamp?
All features are accessible on a single page, making it extremely easy to use.
It's mobile-friendly and available on both iOS and Android.
Allows for easy collaborative project management – assign tasks, track tasks, add team members, monitor progress, hold discussions, create a project calendar, and more.
It's easily integrated with various third-party tools.
3) Paymo for Time Tracking
For businesses that work directly with clients, time tracking and invoicing are two crucial project elements. Paymo is an excellent resource planning software for enterprises to keep track of the time they spend on client projects.
Why use Paymo?
When you use Paymo, a time-tracker is glued to the bottom left of your screen, so that your team members can easily track every second of their work.
It has a slick dashboard that makes it easy for team members to track time across multiple projects.
It also offers an intuitive invoicing tool that makes it easy to generate client invoices.
4) Casual for Project Planning
Do you have a large project? Convert it into easy-to-navigate workflows with Casual. It's simple to use online project planning tool that is an excellent choice for visual thinkers.
Why Casual?
Easy to get started without any extensive training.
Intuitive interface that allows users to create new tasks, categorize tasks, add sub-tasks, and more.
Divide large projects into easily manageable tasks that can be assigned to various team members.
Integrates with other project management tools like Google Calendar, Google Drive, and Dropbox.
Available as mobile app for Android and iOS.
5) Asana for To-do Lists
Everyone loves to-do lists – it's an easy way to organize information. Though it may appear basic, a to-do list is a staple part of all project management and helps to boost productivity. You can ask your employees to create weekly or daily to-do lists to stay organized and on track.
You can quickly measure the team's productivity is by looking at the to-do list in the morning and see how much you have completed by the time you leave in the evening.
Why Asana ?
It makes it easy to manage tasks and share to-do lists with colleagues or the entire team.
Create to-do lists with multiple hierarchies – define tasks, sub-tasks, attach files to a task, categorize, etc.
Switch between to-do lists, calendar views, and Kanban boards for the same project.
Individual and team to-do lists.
6) nTask for Project Collaboration and Execution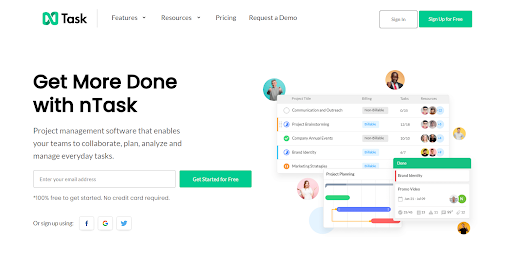 The businesses that want to simplify their project management process, nTask is an excellent choice for them. This tool can be used for teams to collaborate on projects, tasks, issues, and risks. This enterprise-grade software enables businesses to customize their workflows, and dashboards to meet their industry needs.
Why use nTask?
Easy-to-use project management features
Unlimited tasks, workspaces, issues, and meetings creation
Easy project planning with Gantt charts, financial summaries, resource allocation, and Kanban boards.
Integrates with Zoom, Zapier, Slack, and Calendar apps
7) Skype for Business for Calls and Video Conferencing
All businesses require a trusted communication tool to connect with clients, team members, and other vendors.
Why Skype for Business?
It allows managers to connect with their team and clients, irrespective of their physical location. It's specially designed for the corporate sector and enables businesses to save on long-distance calls. The tool offers four different types of conference calls:
Video and voice conferences
Web conferences
Conferences with instant messaging
Conference with telephone connections
It makes it easy for any number of people to connect and collaborate on documents and other files. Participants can share desktop screens with others. All calls on Skype for Business are protected by encryption algorithms, making it a secure choice for project managers to connect with clients. Available for download on both Android and iOS, making it an excellent choice for conference calls while on the go.
8) Slack for Intra-Team and Intra-Office Communications
Are you sending emails to and fro to your team members? Do you find it challenging to keep track of different email threads? Switch over to smarter intra-office messaging with Slack.
Slack is available as a web-service as well as an app for iOS, Android, and desktop. It makes it easy for team members to interact with each other regarding project issues and challenges.
Why Slack?
Simple and user-friendly interface.
Available across devices – PC, mobile or tablets.
Easy to keep track of messages. Users can create a profile, send and receive messages, share files, and more.
You can create private groups called "channels." Messages sent within a channel are available only to participants.
Slack integrates with several other popular enterprise tools, including Google Docs, Dropbox, Trello, and more.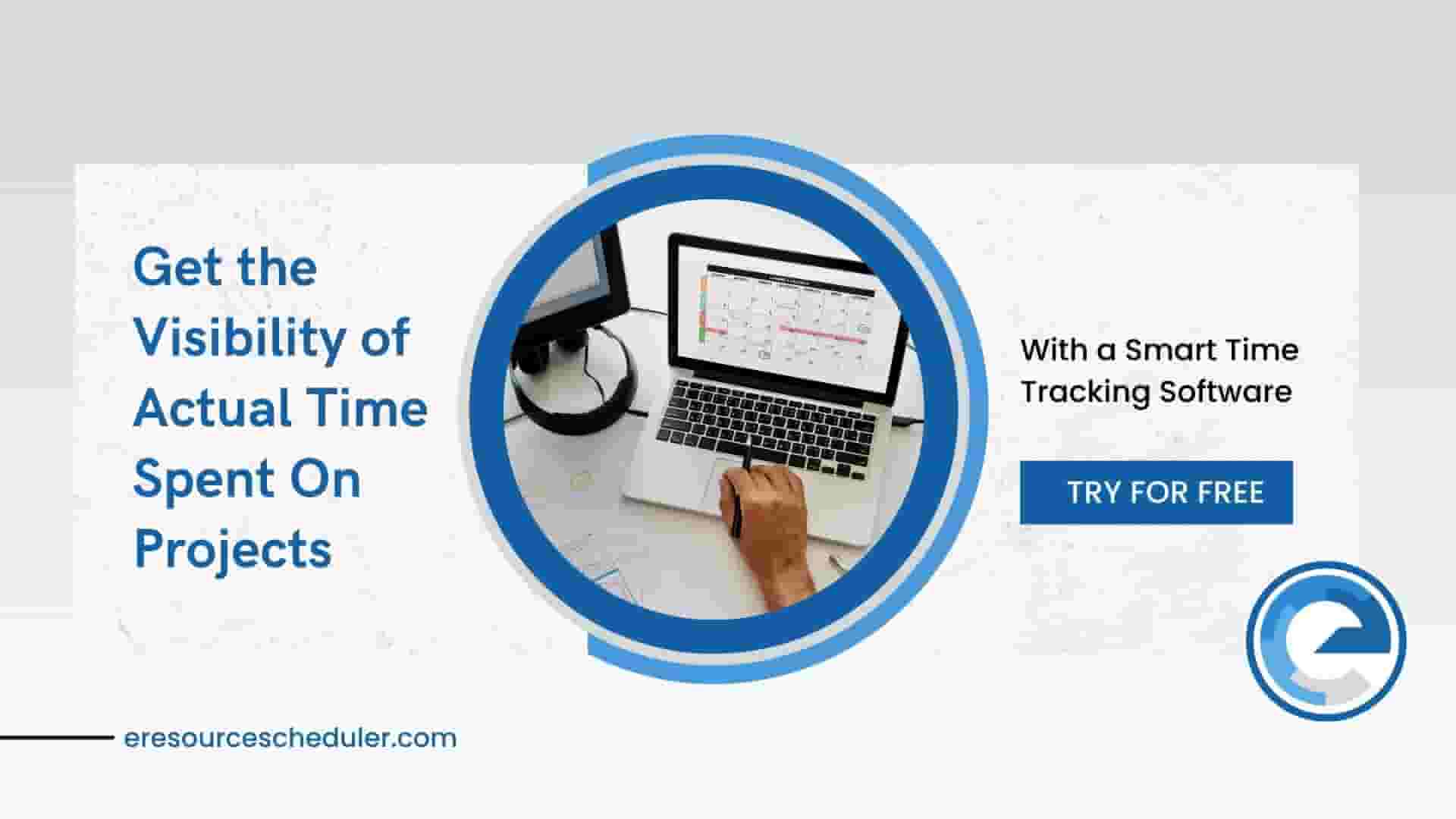 Make Project Planning Efficient with the Right Tools
Whether you're managing multiple projects or trying to organize daily work at your enterprise, using the right tools not only makes your life simpler but also boosts productivity. Check out the different tools on this list and add the best ones that work for you to your workplace arsenal.