Top 19 Remote Team Planning Software in 2023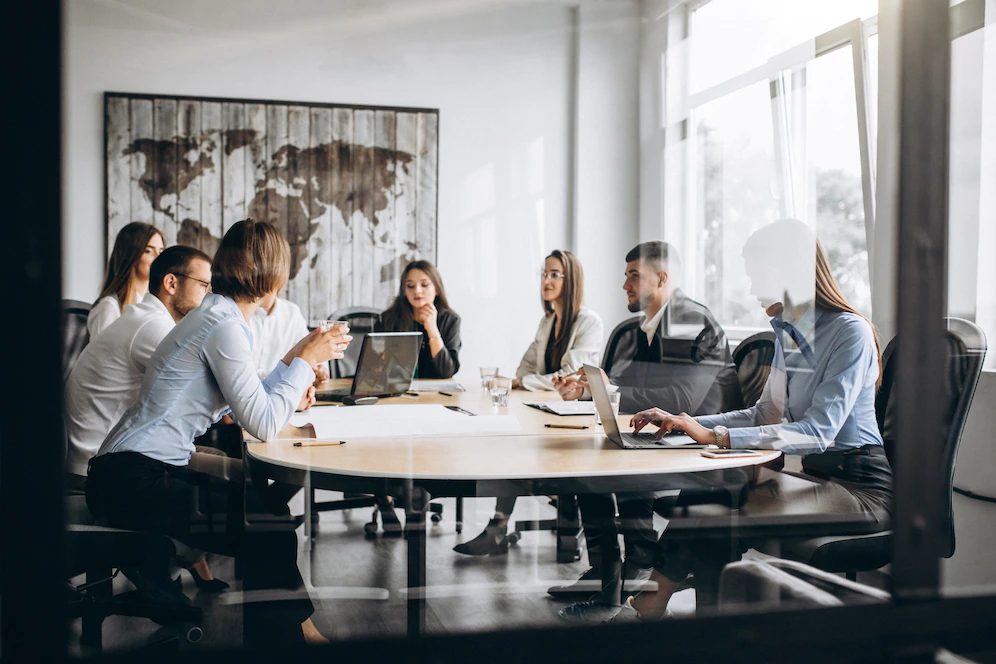 Great things can happen when you have a great team that dedicatedly works towards common business goals. But it takes a lot of time and effort to build great teams. In order to grow and deliver effective results, teams are required to overcome several challenges, like lack of collaboration, unclear goals, disengagement, and more.
Things only get more complicated when remote working gets into the picture. With WFH (Work From Home) becoming a global norm in the wake of the current COVID-19 pandemic, team building and planning efforts have been dealt a major blow, especially in organizations with no remote working experience. 
To mitigate the challenges, an increasing number of businesses are now relying on team planning software and solutions. With the remote working culture getting popular and employees becoming more independent, team planning tools are an effective way for businesses to collaborate and accomplish goals even when team members are not physically present at the workplace.
But with so many team planning solutions now available, what should a business select? Here is a list of top 19 tools to help make the selection easier-
1. eResource Scheduler
eResource Scheduler (eRS) is an enterprise resource management software used by many of the Fortune 500 companies for efficiently scheduling, planning, and coordinating their human and non-human resources. With a host of scheduling, reporting, and financial features, eRS is your one-stop solution for effective team planning.
Available in cloud and on-premise versions, the software allows organizations to effectively use their resources in a way that prevents under or over-utilization while also ensuring the financial viability of the projects.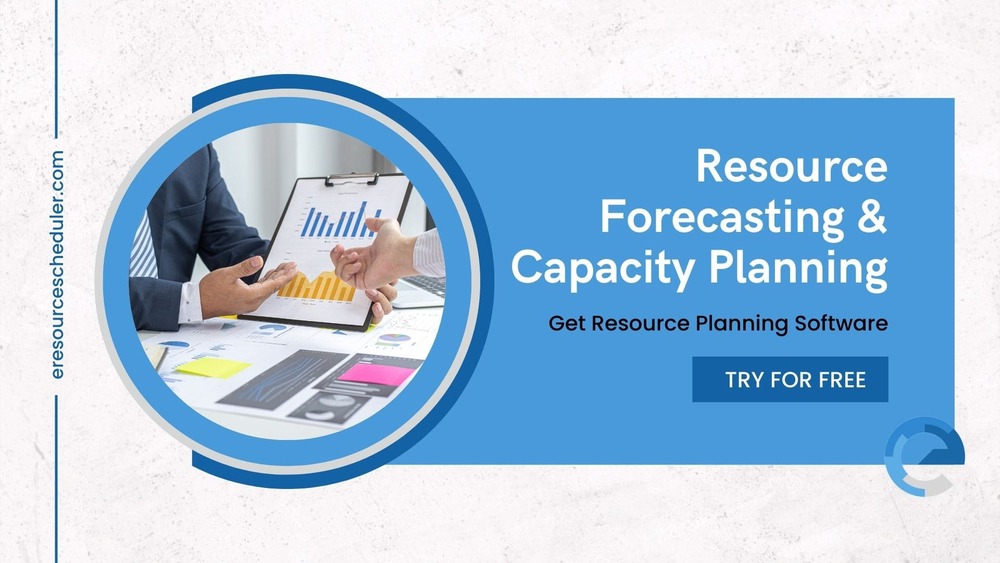 2. Jira
From the house of Atlassian, Jira is an agile project and team management tool that is very popular among software development teams. It allows you to manage projects, assign tasks, track bugs, measure performance, and even accurately monitor project progress.
The software also offers several Classic and NextGen project templates, including Scrum and Kanban, to minimize the manual efforts and effectively meet the needs and standards of different teams and organizations.
3. Zen Task
Zen Task is a real-time task management software used by businesses for efficient management of their teams. The multi-device, multi-user tool helps you efficiently create tasks, collaborate with your team members, and even track their performance in real-time.
With features like conversation, tagging, to-do lists, graphical calendar view, cloud storage, notifications, and user-friendly dashboard, the software aims to add a lot of convenience and transparency to the team planning and management process.
4. Teamdeck
Teamdeck is an all-in-one resource management tool with resource scheduling, time tracking, and leave management features. It allows you to effortlessly manage the work schedule of every team member, control their workload, track progress, and even plan future projects with the help of its forecasting feature that offers clear visibility of your production pipeline.
Project managers can also track the billable hours of their resources and compare the project estimates with the actuals so that timely decisions can be made to avoid delays and budget overruns.
5. Toggl Plan
If you are a project manager struggling with people management and project planning, Toggl Plan can help. The powerful project planner comes with project management, task management, and team planning features to help you plan projects and keep your team members on track.
With built-in communication, drag-and-drop interface, and easy sharing, the software is a smart solution for businesses looking to streamline their team planning and management activities. Toggl Plan also offers a host of integration options, including some of the most popular business apps like Github, Google Calendar, Slack, Trello, and more.
6. Trello
Trello is a leading team planning software that aids in visualization of project tasks through its intuitive cardboard-like dashboard. The Kanban-based tool enables project managers to assign tasks (cards) and accurately track their progress as the team members move the cards across the workflow columns upon completion.
Butler, the built-in workflow automation tool of the software also allows users to add custom rule-based triggers, cards and board buttons, due date commands, and calendar commands to help boost team productivity and reduce manual effort.
7. Asana
The next popular team planning tool is Asana. Designed for remote teams of every size, it can be used for organizing projects, manage changing priorities, and track project progress to ensure that it gets completed within the deadline. The project plan can be displayed in the form of a calendar, a list, or a board to better control the workflow and prevent resource overlapping.
Tasks can be divided into subtasks with their individual deadlines, tags, comments, and attachments. There is also Asana Academy, where teams can find free video courses on how to make the most of this leading team planning and management tool.
8. Scoro
Scoro is one of the most comprehensive business software solutions with features ranging from project and team management, collaboration, contact management, reporting, billing, and quotes. With regards to team planning, it allows project managers to assign tasks, schedule meetings, track progress, monitor billable hours and get a detailed overview of the team's performance.
With the help of Zapier, Scoro can also be connected to several business applications like Xero, Google Calendar, Mail Chimp, Slack, QuickBooks, and more. Its full-feature API can also be used by businesses to connect the software to their custom business solutions. 
9. Zoho Workplace
Zoho Workplace is a suite of multiple business apps for creating, collaborating, and communicating with team members across projects. From creating presentations and documents, sharing and storing files, communicating through email and chat, online training, to hosting virtual meetings, the software suite offers every tool to help you plan and manage your remote teams.
Moreover, Zoho also offers many different types of software bundles such as Finance, Recruit, CRM, and more that can be integrated with the Zoho Workplace suite to effectively manage all the different aspects of team management from a single place.
10. Podio
Podio is an online platform that helps you add more structure and clarity to your team management and planning activities. The platform allows you to assign tasks to members across multiple projects, share encrypted files, and even communicate with the teams through emails or chat without ever leaving the platform.
It comes with advanced automation features where project managers can automate their workflows, project budget tracking, sales pipeline, and more. Apart from the online platform, Podio also has its mobile app for Android and iOS to make sure that each of your team members is always working in sync. 
11. Neetrix
Just like Zoho Workplace, Neetrix is a toolkit for businesses with tools spread across Contacts, Back Office, Accounting, Store Front, and Site Front. When it comes to team planning, the software suite provides you a detailed overview of scheduled jobs, tasks, actions, and events that have been completed or are in progress across your teams.
Project managers can easily create tasks against any contacts, including 3rd party contractors, and track their progress and billable hours with complete accuracy. It can also be used for creating custom job templates where managers can predefine the tasks and subtasks with individual deadlines and resources required.
12. Bitrix24
Bitrix24 provides access to several business tools and solutions for team communication, tasks and projects, websites, CRM, and contact center. From Gantt charts for resource management to facilitating team communication through social intranet, it offers several features to help managers effectively manage and plan their remote or in-house teams.
It also offers customizable Kanban charts for projects and tasks and can also automatically track the working hours of your team members for accurate billable hours calculation. Project managers can also find several task templates that can be used for recurring tasks.
13. nTask Manager
nTask Manager is a task management software that can be used by businesses irrespective of their size or industry. It offers innovative features to plan, assign, collaborate, track, and report projects and business processes throughout the organization. The online tool has amazing task visualization features to make it easier for the managers to visualize project progress.
Managers and team members can also share comments and feedback on tasks, share attachments, and receive real-time notifications to avoid missing deadlines. Managers can also adjust the priority of tasks to ensure that every team member is fully aware of high-priority tasks at every work stage.
14. Slack
Slack is one of the most popular business communication solutions. Be it remote working, resource management, sales, IT, project management, or customer support; Slack is your one-stop solution to facilitate seamless communication within any organization. Users can send direct messages to other users, hold discussions, and also add likes and reactions to comments.
Team managers can create communication channels and invite team members so that they can have an organized place for discussing anything and everything about the project. Moreover, Slack also offers a wide range of integration options, including G-Suite, Zoom, Outlook Calendar, Zapier, Jira Reminders, and many more.
15. Twist
Just like Slack, Twist aims to facilitate clear and organized team communication. Managers can create topic and project-specific channels, create threads for detailed discussions, and even send individual messages to every team member. Its powerful search feature can be used by team members to instantly find any information from conversations even weeks, months, and years later. 
While Slack focuses on instant messaging, Twist's team communication approach is more contextual to make it easier for the team members to join any conversations they are interested in, irrespective of their location or time zone.
16. Harvest
If you are looking for a robust time-tracking solution for your organization, Harvest deserves your attention. The lightweight tool makes it easier for the project managers to track the time and expenses of their team members. The timesheet data is presented in the form of a visual summary to make it easier for the managers to exactly know where the team members are spending their time.
Based on the raw timesheet data, the tool can also create automatic invoices and share them with the clients to ensure complete accuracy and transparency. Automated reminders can also be activated so that every team member receives regular reminders for submitting their time.
17. Hubstaff
Hubstaff is also a very popular time tracking tool that can be used by organizations for tracking the total number of billable hours of team members across projects. It comes with several unique features, like GPS tracking, geofencing, and productivity monitor to help managers accurately track the working of their team members.
Hubstaff comes with more than 35 integration options so that you can use the time tracking tool with your existing business software. It also has a built-in payroll and online invoicing software for accurate expense reporting and invoicing.   
18. Float
Team managers looking to upgrade their team planning and resource management practices can also consider using Float. From multi-project planning, resource scheduling, capacity management, time-tracking, to forecasting, the software can take care of all the crucial aspects of your team planning endeavors with utmost ease.
Float makes it easier for project managers to plan their projects based on their actual team capacity and predefine budgets as per the total fees or hours. It also allows you to set different access levels so that crucial business data is only shared with the required members.
19. ScheduleIt
ScheduleIt is a team planning and scheduling software trusted by a large number of businesses across the world. It can be used for scheduling tasks for your staff, team, clients, and even 3rd parties like contractors. The easy drag-and-drop interface eliminates the hassles of resource scheduling and allows you to add, move, reallocate, and edit events with just a few clicks.
 The software also has excellent reporting features that allow you to create custom time-sheets, booking sheets, order forms, job cards, and more. Apart from web access, desktop software, and apps, schedules created with ScheduleIt can also be viewed on Apple iCal, Google Calendar, Outlook, and more.
Ready to Make a Decision?
Effective team planning and management is crucial for the success of every business, irrespective of whether the teams are working remotely or in-house. All the software solutions discussed in this post can help make the whole process of team planning more efficient, enabling managers and team members to positively contribute to projects and business goals.