Summary of Making Things Happen: Mastering Project Management by Scott Berkun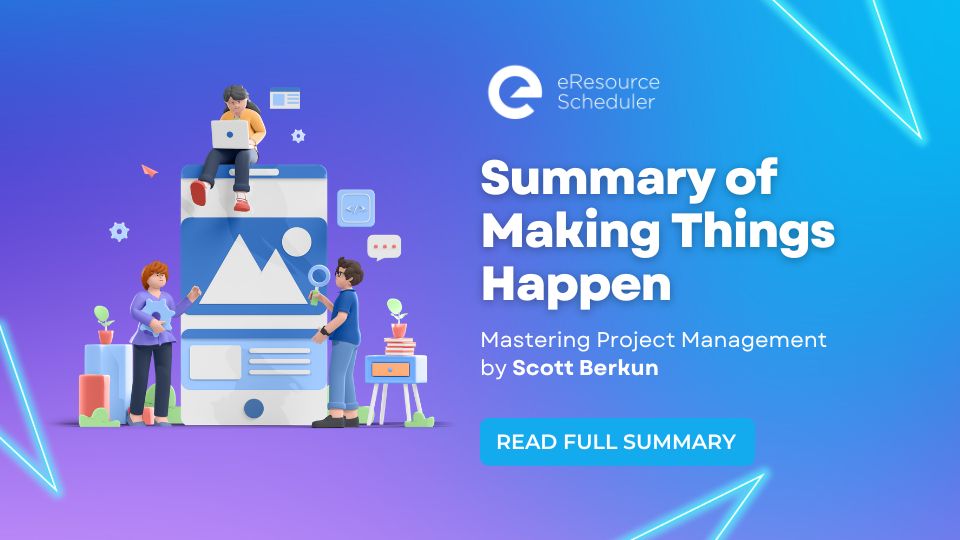 Making Things Happen: Mastering Project Management by Scott Berkun is one of the most critically acclaimed books in the field of project management. Some even refer to it as the "Bible" of project planning. In our summary, we present the key concepts of efficient project resource planning alongside simple methods to implement them in your company.
Scott Berkun's idea for this book stemmed from his favourite English word "how." Constant questions along the lines of "How did this happen?" or "How does this work?" propelled Scott to discover and understand how to manage projects well even if faced with challenging situations.
His on-ground project management experience with Microsoft is broken down and presented in a practical manner that can be applied to a diverse set of industries and not just the technology and software world where he comes from.
Let's dig in, shall we?
Who Should Read This Book?
This book, as per Scott (and we tend to agree with him), would be valuable for the following sets of people
Experienced project managers looking to improve their project success ratios. Any leader can gain additional understanding on concepts, clarify and refine their opinions and/or ideas regarding project planning and tracking.
New leaders and project managers who wish to get the ground running as soon as possible and seek to avoid some of the most common mistakes beginners make.
Team members can benefit from adding this to their reading list as this book will improve their understanding of what they're contributing to, and therefore increase their odds of making an impactful difference in the team they're in. The book will also help members understand why projects change scope or direction often or why many seem to be mismanaged.
Aspiring business students or budding entrepreneurs will gain a real understanding of what it takes to run a business or deliver a project on-time and within budget. The case studies, experiences, and stories shared are real.
The Art of Project Management
Below, we present the key themes and takeaways that Scott highlights as being absolutely essential to efficient project scheduling and management.
Keeping A Black Book - Did you know Boeing keeps a black book on all the lessons learnt from its design and engineering failures? Why did they do this? A concept that Scott strongly believes in and promotes is that project managers and teams will only be able to increase their odds when they are comfortable confronting and discussing failures openly. Denial and hiding away from mistakes doesn't allow for growth and learning.
Good Schedules Come From Good Design -Scheduling is tricky and difficult to maintain. The only way to schedule effectively is to first understand that it's an interdisciplinary task — all parts of the schedule need to happen for the project to be successful. Scott recommends doing the following

Breaking large projects into smaller milestones. The more volatile the project, the shorter the milestone should be. This will enable you to accommodate for change. Also, shorter milestones allow you to address risks sooner rather than later.
Design the project workflow meticulously. The more details, more clarity will be around the expectations and the teams and leaders will be better prepared for changes, implementation, and execution.
Plan frequent reviews or status checks.
Rough estimates are the best way to move forward.

Different Projects Demand Different Project Planning -One single planning methodology can't work for all projects. Plans have to be suited for the final deliverables. The most powerful way to plan a project involves use of three equal perspectives: business, technology, and customer. In your project plan, identify who will be the authority in these segments. Also, define project requirements by asking the right questions like "Why does this project exist? Why are we the right people to do it? Why does it need to be done now?" or "Do we have the technology and expertise to create something that satisfies these needs and problems?"

Value of A Strong Vision - A well-written vision is the binding glue for projects. As per Berkun, the five qualities for a good vision are that it should simplify the project, be intentional, consolidated, inspirational and memorable. He strongly advocates for taking the complexity out of the vision; a simpler vision is better at setting the tone and direction for a project than a complicated one filled with tables, charts, and disclaimers.
Priorities Make Things Happen -Talking about his experience as a project manager at Microsoft, Scott mentioned he spent the majority of his time making lists, lists on what has to be done. Scott says, "I invested so much time in these lists because I knew that having clear priorities was the backbone of progress." Making things happen depends on having a clear sense of which things are more important than others. Prioritised lists also help make adjustments and changes. If more time or under utilised resources are found on the schedule, it's clear what the next most important task to assign. On the flipside, if the schedule is shortened or a resource is unavailable, everyone knows what the least important item is and can halt work on it.
Be Relentless By Being Savvy & Clever -Good project managers aren't necessarily the ones knocking on every door. They are making things happen by being relentless in spirit but clever in the way they work. Good project managers will seek out ways to work smarter, which could be in the form of implementing a project and resource management software so they can effectively use available resources or adapting their communication style to suit the facing audience or environment.
Remain Calm When Things Go Wrong - We know this, no matter how much one plans, things will go wrong. But there's a lot to gain from these difficult instances. One of the key strategies Scott emphasises is to remain calm and break down the problem into smaller pieces. Everyone, leader and team members, have to be open to taking responsibility and open to discuss "what went wrong." He also recommends having a clear sense of authority and identifying who has the decision making power in times of crisis.
Have Strategic Meetings To Stay Ahead -A lot of books focus on how to get the project starting, but how does one effectively manage it? The strategy presented in Mastering Project Management is one of having frequent (weekly/monthly) strategic meetings that will keep the managers and team members abreast of what's going on and ultimately keep them ahead of the game. Questions that can be used to drive these meetings could be

What is our current probability to hit a project milestone? How can we increase the odds in our favour?
What are the biggest risks for the upcoming week/month? Do we have contingencies in place?
If one has to make adjustments mid way, what are the costs to make the changes?

Successful project management comes down to tracking. Tracking can be as simple as the work lists he referred to earlier, but today, thanks to technology, projects can be tracked against a wide range of real-time metrics like actual cost vs. projected cost, utilisation rates, timesheets, billings and profitability.
Book Highlights
There are multiple reasons why Making Things Happen has sold countless editions and gone for reprint. Here's what we love most about this ultimate project management guide.
Each chapter can be read on its own and offers a lot of merit and weightage. Chapters on human nature (Chapters 8–13 and Chapter 16) are excellent to just pick up and read. This makes the book ideal for managers who might not have the time to read the book cover to cover, but yet need an answer to a specific problem.
The brief history of project management sets a good ground for lessons from the book. It also makes a solid case for why project management is tightly integrated with overall company success and longevity.
At the end of each chapter, Scott provides you with in-depth exercises that you can use to apply the lessons from the book to your job.
Scott's writing style is fun and informative, making the book an easy read. He has the immaculate ability to break down difficult concepts into layman's terms. Furthermore, the research and collection of stories is compelling and makes a strong case for itself. Lastly, you can definitely feel Scott's passion for the topic as you read. It's like you are having an in-depth discussion with him.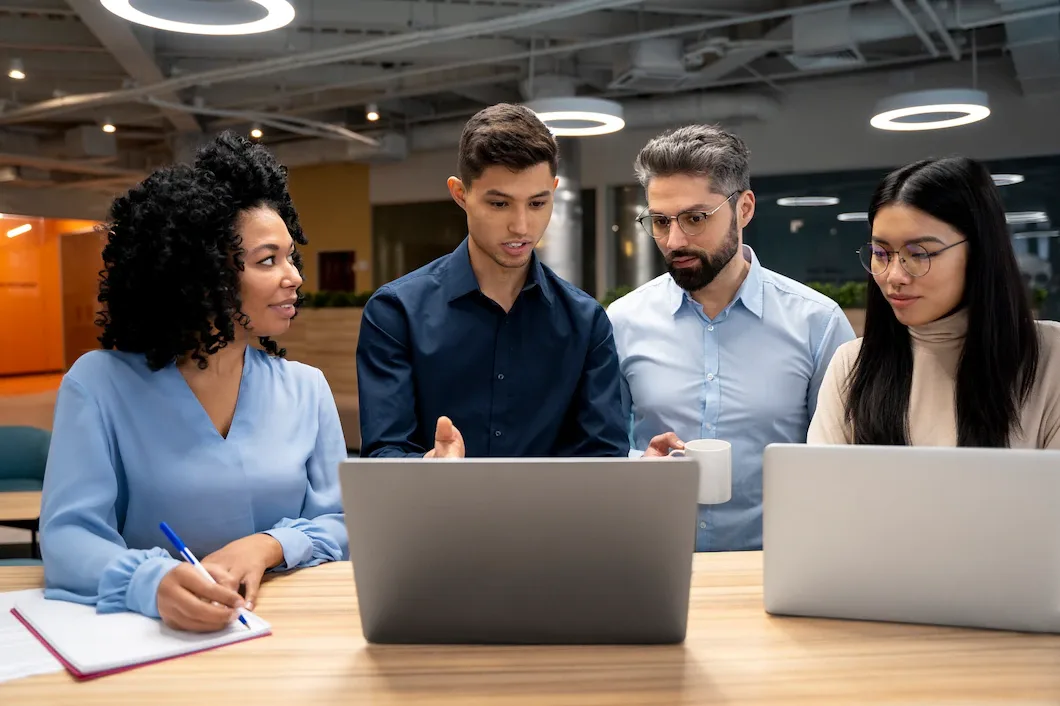 What We Want In Future
One of the shortcomings of Scott's book is that it doesn't touch much upon projects that require a lot of temporary resources — like contractors or third party vendors. Also, today's projects are more dynamic and feature a lot more remote and hybrid workers/teams, so suggestions such as "popping into someone's cubicle to see how they are doing" aren't necessarily relevant. But we still believe the benefits outweigh the minor shortcomings, making this book a must for project managers to have, that too within a hand's reach. It talks about practicality instead of just philosophy and is presented in a format that can be applicable to a multitude of industries.
Final Verdict — A Project Management Must-Have
One of Scott's main beliefs is that successful project management results come when the right combination of people, skills, attitudes, and tactics is applied. If you are seeking some assistance in getting the right set of resources in place for your projects, eResource Scheduler is the software for you.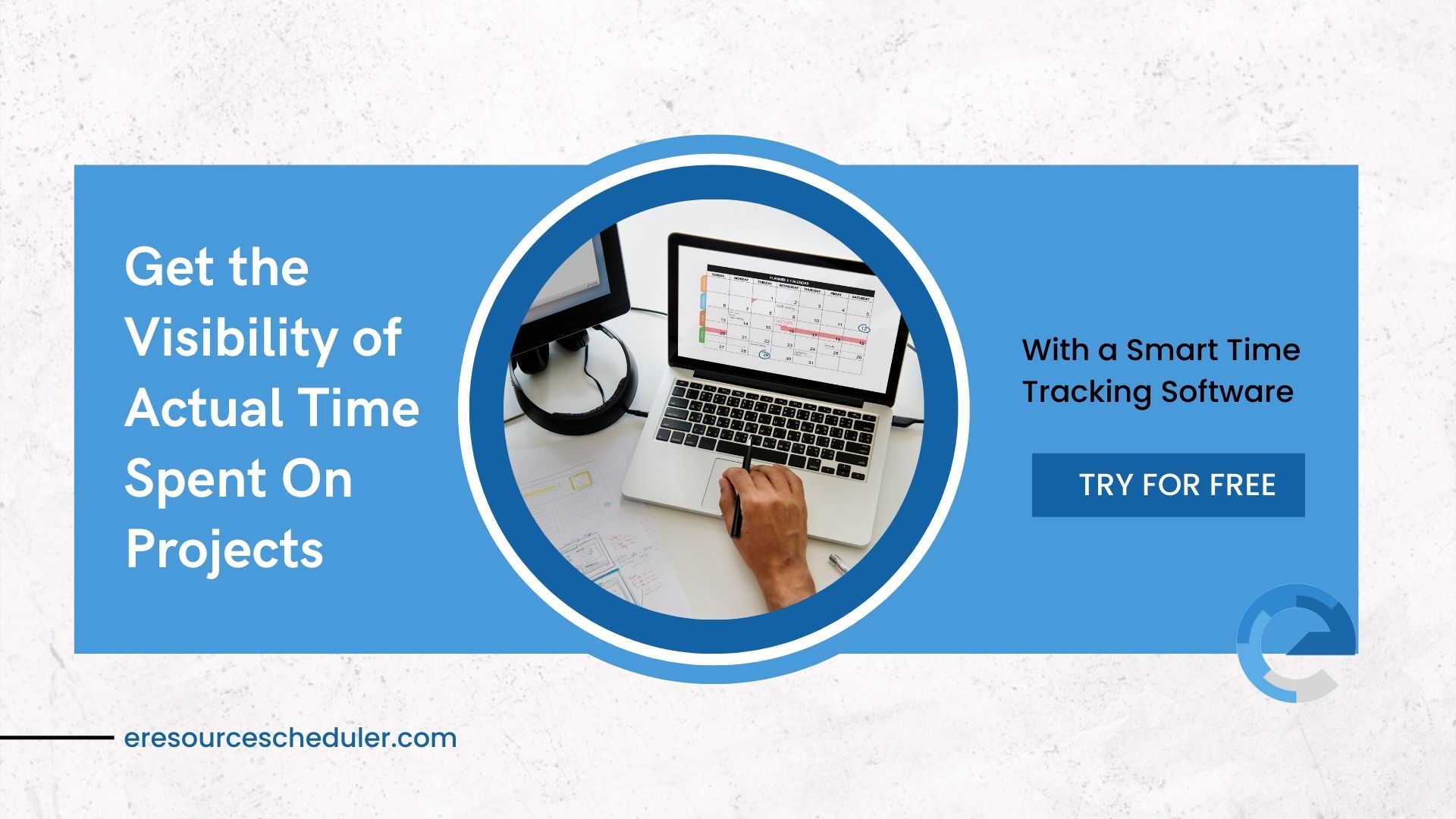 The software will help you design a project workflow process, make task lists, allocate work and create a communication framework between members. The software also helps managers track progress by providing real-time financial and scheduling metrics that will help them prioritise tasks, understand potential roadblocks, and plan for future projects.