How eResource Scehduler Can Elevate Your Customer Experience With Strategic Resource Allocation?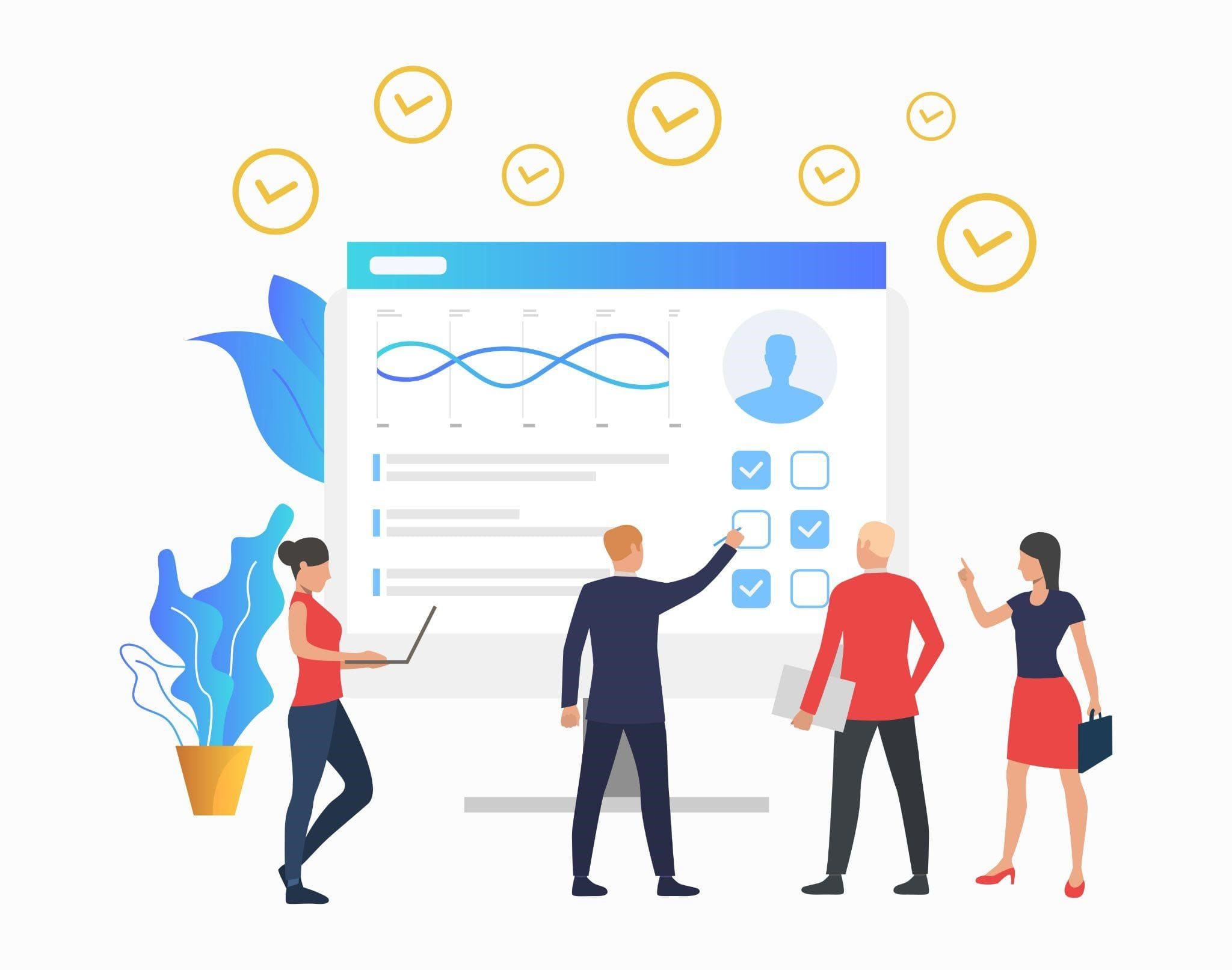 The old adage, "Customer is King" continues to hold its relevance today. The long-term success of an organisation comes down to the customer, right? Does the customer return? Do they feel valued? A company can have the best product or people, but if it fails to translate down to what the customer requires and therefore experiences, then does it even matter? Statistics prove the importance of customer service.As per the 2020 CallMiner Experience, businesses lose approximately $35.5 billion dollars due to poor customer experience (woah!). That's a lot of money left on the table.
Whether you are just starting a business or leading a seasoned venture, being able to manage resources and budget to delight the customer, at every touch-point, remains the key.
The best way to support a company's growth and deliver 5-star service to customers, time and time again, is by using a resource management software to your advantage. Why? Because when an organisation manages its resources well, they are more productive and this in-turn empowers them to deliver superior customer service to the end clients. In this article, we explore the importance of strategic resource allocation and how it can elevate your customer's satisfaction and experience. A good customer experience increases the likelihood of them returning, therefore increasing sales and your bottom-line by at least 25-29%.
What is Strategic Resource Allocation?
By definition, resource allocation is the process of managing and allocating resources (personnel, equipment or capital) in a manner that supports a company's strategic goals. Tasks assigned could be related to a specific client project or they could be backend oriented, like finance, operations or human resources.
Benefits of Resource Allocation
Proper resource allocation allows an organisation to run efficiently, which in turn impacts what the customer experiences. Furthermore, a resource management tool provides you with specific KPIs (key performance indicators) like billings, profitability and forecasting models that can guide you in business planning.
This is great, but how does this tie into customer experience? Stay with us as we explain.
How Strategic Resource Allocation Can Elevate Customer Experience?
Today, customers' expectations are rapidly increasing and changing. In order to be able to serve them right at their place of need requires all resources in a company to be working seamlessly, day-in and day-out. We've highlighted why an enterprise resource management tool is the need of the hour and also described a few ways it can help you take your customer experience to new heights.
Correct Match of Resource to Task

Each and every task requires a certain amount of skills - it could be giving a product demo, troubleshooting a bug or strategising over future work demands. In order to deliver the highest level of quality to the customers, managers need to be able to deploy the right resources at the right time for various tasks.

Allocation of the right resources isn't as easy as it appears, especially if there is a large pool of resources spread across multiple locations. Furthermore, factors such as leaves, personal emergencies, training and attrition can cause resource availability to fluctuate without notice. It's also impossible for a manager or scheduler to keep everyone's schedules in their head.

With a resource management tool, one can ensure that the correct resources are catering to the right customers which enhances their experience. A sophisticated resource management software gives one a complete visibility of various resources, their skill levels, availability and competencies in real-time, allowing an organisation to identify and allocate the right person for the task. This also prevents them from over-allocating or under-allocating resources which can minimise burnouts or bench-time.

Heightened Collaboration

We live in the age of the customer. With technology at their fingertips, customers have easy access to more options than ever before. Today's customers also want to do things their way, and expect brands to provide personalised experiences to them. As a result, organisations need to be able to pull all the resources together to deliver creative and out-of-box solutions that meet and surpass the customer's requirements and expectations

With a resource allocation software , collaboration and communication between teams and departments has increased. Through the system's visual, single-screen dashboard, all team members are able to see how their tasks are integrated and they can also share insights about customers with each other. When marketing, sales, and account management teams are aware of each other's (and the client's) actions, they can have better, more tailored conversations that are strategic and beneficial to the client.

Furthermore, the system allows members to learn from each other. If team member x can see that team member y worked on a similar project earlier or has expertise in a certain domain, he or she can reach out to them directly for any challenges they face.

The unified platform ensures work is distributed evenly and appropriately amongst members so everyone is focused on delivering the best solutions to customers without being overburdened or under-utilised. The system raises an alert when a single resource is over-booked through capacity loading metrics. With the help of these capacity loading metrics, a project leader is better informed and able to assign a task to someone who can deliver on time to the customer.

Prepared to Meet Customer Demands

In order to remain competitive, organisations should be able to envision future customer demands. When a company can anticipate a customer's needs, they are better equipped to deliver a holistic solution with the highest level of service.

A sophisticated resource management tool, like eRS, has a built-in forecasting tool. With the power of AI (artificial intelligence), the system learns overtime and can provide valuable insight into what the future customer needs would be and whether there are adequate resources available to meet those requirements.

The system also highlights a resource's long-term availability (three to six months in advance), making it simpler to plan and schedule forthcoming projects.

Automation Tools which Aid Decision Making

Without a resource allocation solution, a lot of time can be spent determining how long a task or project might take. However, with a resource allocation tool like eRS, this estimation can be automated, freeing up time for members to deliver proper solutions to the customers.

How is this possible? eRS gets to know your resources through their past activities. and patterns of behaviour and determines the proper timing to allocate resources within the project schedule. It also reduces human errors like double-booking or misalignment of resources.

Experience Is Everything - Get it Right
PriceWaterhouseCooper reports that positive customer experience holds more relevance than advertising for 64% of customers.
Today's customers are better informed and partner with organisations that provide them with seamless experiences throughout their journey. A resource management software helps companies manage a large pool of resources effectively and cohesively – which is integral to maintaining high quality standards.
eResource Scheduler, an enterprise resource allocation solution, will help you align your resources so they can make the most significant impact for your customers.
If you're ready to reinvent your consumers' experiences, we urge you to give eRS a shot. It's the key ingredient to delivering an unmatchable customer experience that'll make your customers feel their needs are heard, valued and addressed — all the reasons why they'll keep coming back to you.