The Future of Project Management: How Resource Planning Tool is Transforming the Way of Work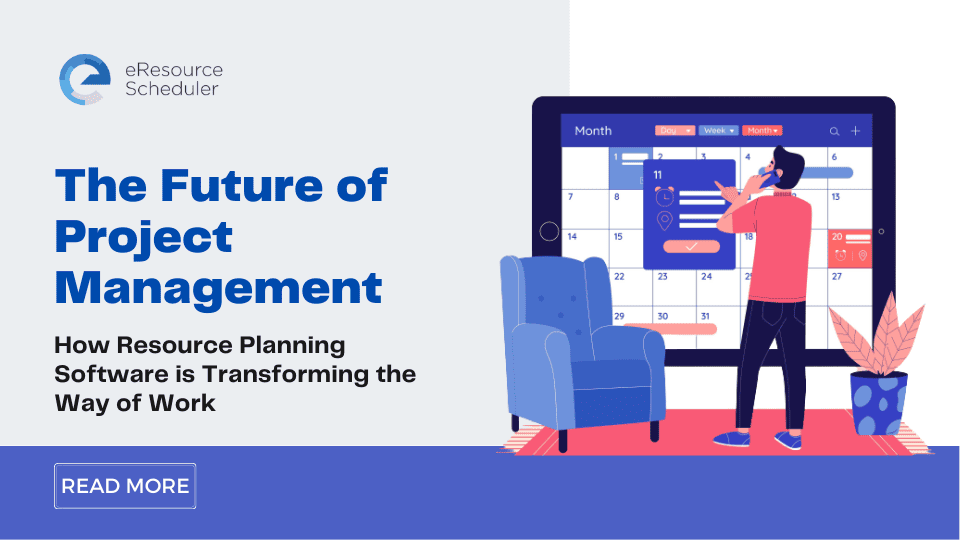 When you need visibility, assigning employees to projects is easier. Do you realize the extent of your resources' capacity? Do various departments frequently question you about the suitability of a resource for a brand-new or ongoing project? We shall go deeply into every query regarding resource planning in this blog. We'll discuss resource allocation strategies that work and the tools most suited for the task at hand.
Project managers in agencies, consulting firms, and information technology companies must plan their resources effectively. But, like capacity planning, resource planning must be more frequently understood, and utilized.
Professional service firms don't necessarily appreciate the bottom-line benefits of good resource planning, such as increased efficiency, lower expenses, and fewer costly bottlenecks.
McKinsey's research found that strategically moving resources is the greatest approach to boosting a company's development and improving project & resource management. But you don't need studies to realize that the better you plan your resources, the stronger your firm will be. That is why you must have a resource management plan, no matter what you do.
How do project managers assign the right resource to the right project?
Many maintain information regarding bookings, availability, and skills in different spreadsheets. Usually, they serve as the cornerstone of their project management. They occasionally use simple Gantt tools or manually create Gantt charts to finish their resource planning process and allocate tasks to the project team.
These methods could be more effective for project management since they only provide partial information about what is happening in the project.
And how will you allocate the proper number of employees and resources when you lack real-time visibility and are forced to determine project profitability manually? It is impossible to do it in project management.
Purpose of resource planning in project management
While working on a project, your team may encounter several difficulties. Some of them may contain some, if not all, of the following:
The project scope grows out of control. This is when demands and additional actions required to complete the project begin to spread and exceed the intended scope.
Need more budget.
Staffing fluctuations and shortages are unpredictable.
Running out of time.
Tasks should be appropriately monitored, resulting in missed deadlines.
Project resource planning helps you achieve the following:
Enhance efficiency
Utilizes resources properly
Deliver the best output
Create a template for future projects
Improve job satisfaction and motivation
Better employee retention
Avoid overwork
Build trust and better relationships
Meticulous resource planning helps prevent these issues from arising, allowing you and your team to focus on the task at hand and the quality and output that your clients or customers demand of you.
Project resource management today and tomorrow…
The project resource management approach looks very different today than it did ten years ago. In ten years, it will be virtually unrecognizable. You're trapped in the past if you're still tracking and allocating resources using spreadsheets and manual procedures. Automation is the future of project management, and it can be applied now with the right tools.
The key terms used in the planning and management of projects:
Let's go over some fundamental ideas that you need to understand before putting your toes into project management and resource planning as we go on to best practices.
Utilization

Utilization is the proportion of a specialist's time during the chosen period. Maximizing the efficient use of resources is one of the main objectives of resource management. However, plan for less than 100% of usage; instead, prepare for less so you have room to deal with problems, make adjustments, or handle unforeseen workloads.

Resource plan

A rough resource plan must be prepared to determine the resources required to accomplish the project. Make sure the scope of the project is precise. By doing this, the project manager can prevent it from running out of resources or becoming overloaded. If he executes it correctly, the project will ultimately be more cost-effective.

One critical activity that allows for more accurate project estimates and, as a result, improved resource planning.

Resource planning is about taking a long-term view, so avoid micromanaging.

Today, most software businesses execute agile projects, which include several milestones rather than a specific end date. Adding new phases and monitoring how the project evolves if left open is simpler.

Project duration

The duration of the project includes not only working days but also weekends and federal holidays.

Key resource planning tasks:
ensuring the availability of your personnel at all times
allocating available resources among several initiatives,
managing a changing schedule,
planning the management of resources for projects,
Knowing an employee's performance, abilities, and knowledge
deploying the right people on the right projects
Using the existing workload and potential future projects as a basis for forecasting the demand for various resources,
Managing and allocating resources to maintain employee satisfaction.
Why is resource planning software required?
Allocation and scheduling are greatly influenced by resource planning software that is well-designed and implemented. It can assist in the following:
Finding the right person that you need
Find out which resources are available to each team member.
Predict the resources required for each day, week and month of the project.
Plan the project's timeline and resource allocation,
Keep track of resource expenses to stay within budget.
Plan your resources to see how they affect the profitability of your project.
Due to automated hourly rate computation, maintain your budget.
Balance the workload of the workforce to maintain morale and happiness,
For additional information, automatically compare actual and planned project expenses.
Utilize automatic timesheets to keep track of the team's hours worked.
How to introduce resource planning in project management?
Make approx project estimates.

Create an approximate project estimate by calculating the hours needed to finish the entire project or a specific process.

To complete the project, you will need the following skills.

Consider the predicted revenue and the hourly/daily/total expenses you want to stay within the budget.

Establish the resources the project requires

The first step to effective resource allocation is determining what experience and knowledge the project requires.

Consider seniority and other relevant qualities in addition to hard and soft skills.

Track down resources with the required skill sets.

If you need to know how much time will be required to accomplish the project and complete resource management, use the budget allocation to acquire a Gantt chart view. You will now choose the finest candidates for the position.

Once you've determined the skill set, seniority, and availability, you should have a pool of talent and knowledge combinations. While doing so, keep your resource availability in mind!

Contrast the original project estimates with the real results.

After allocations, compare them to your initial forecasts and modify them to ensure the data is as precise as feasible. This is a wise decision that will undoubtedly improve your resource management. Set these allocations to "active" after you're certain.

Assign resources according to demand.

It's time to assign resources to the project. Prepare a backup plan in case a resource becomes unavailable unexpectedly. You can also utilize resource planning software to accomplish this.

Keep track of resource utilization.

When the project begins, you can track the actual resource use rate. You'll be able to observe how the plans are implemented and identify any inconsistencies immediately.
How can resource planning be used to your advantage in project management?
Smart Planning Reduces Project Costs
You may control the projects' budget and timeline by assigning the correct personnel to the proper tasks. By planning, it is possible to prevent adding excessively skilled workers who may raise project costs. By avoiding assigning unskilled specialists, you simultaneously eliminate delays.
Forecast Resource Utilization
Forecasting and resource planning provide information on how well employees are used within a project. A clever resource plan can improve the bottom line by shifting resources from non-billable to billable projects. To maintain employee happiness, managers can prevent under or overutilizing the workforce. It can also achieve that with resource planning software.
Ensure the success of your projects.
The resources you use to execute a project directly affect its profitability. Accurate time scheduling will help you keep project budgets under control and achieve the desired profitability. The majority of software companies have a 30% profit margin.
Make smart hiring decisions.
During resource planning, you may notice gaps in your team's skills. Or it may become evident that you need to hire some new employees. This will become increasingly beneficial if you improve your forecasting.
Planning involves learning from the past
Like any other planning activity, resource planning uses historical data to create educated forecasts about the future. You can learn a lot about your mistakes and how to avoid them in the future by examining your previous efforts.
Resource planning- Best practices for managers
Cover the basics of planning.

The first stage of project management in every organization is to estimate the project's scope and duration. Project Managers would otherwise need to understand which specialists were required and for how long. Use the Work Breakdown Structure (WBS) method to do it. Utilize historical information from previous projects and incorporate it into the resource planning software to make plans more trustworthy.

Make sure to have complete visibility.

Distribute resources with complete insight into their capabilities, schedules, and tentative reservations. Recruiting the ideal candidate for the perfect project will become exceedingly challenging. Resource planning software will assist you with that!

Don't hesitate to plan the tentative projects.

A project manager frequently plans resources for upcoming initiatives at the last minute. Project planning and resource allocation are required before the contract is signed. In a perfect world, it occurs immediately when the prospect reaches a particular probability of closure.

This gives time to handle the project's resource needs and a head start on project planning. You won't have to deal with scrambled hiring decisions that can lower the caliber of the project's production.

Mix of permanent employees and contractors.

Using full-time personnel is a more economical resource management approach for many project managers. It is, but only in the case of lengthy projects. Hiring someone full-time for shorter ones can end up hurting your finances. How will you repurpose this resource after the project is finished?

Therefore, it makes sense to assemble the ideal team of permanent workers and experts who can temporarily fill in and contribute to the project. Of course,capacity planning is necessary for this method to work and for the accuracy of your resource management plan.

Match the skills to the projects during the planning.

Assigning employees who are either underqualified or overqualified to projects is one of the significant hazards of resource planning in project management. Resources with insufficient skill levels cause delays, while those with excessive skill levels drive up project costs and reduce your profitability.

But it's not the only thing. Employees may be assigned to tasks they are uninterested in if their interests and skills are not considered. You'll observe a need for more engagement and increased production. As such, people are more inclined to leave their jobs, which may also impact resource management in other initiatives.

Avoid hiring at the last minute.

Project management problems can arise in a variety of ways. Even with excellent resource planning, you'll inevitably need to employ individuals at the last minute to complete the project. This will lower the standard overall, resulting in a big pool of improperly matched skill sets.

Making informed hiring decisions in advance is possible by analyzing the project's requirements while considering the matching skill sets.

Don't use spreadsheets.

Many businesses use spreadsheets for resource management despite their drawbacks and error-prone nature. Most of the time, this is because people are accustomed to them and can easily access them.

Spreadsheet resource planning systems include drawbacks, such as double booking and inappropriate resource allocation, which add to the project manager's workload.
Final Thought on resource planning in project management
Being a project manager is always complex since one must simultaneously deal with many different topics and individuals. Fortunately, the same things and people can get the project from start to finish. With careful planning and resource allocation in project management, you only need resource planning software.
You can sail through your jobs until the entire project is completed if you have an excellent resource plan. When you combine the proper personnel, efficient tools, and consistent communication, you can anticipate outstanding results and a well-finished project.